Greenko Energy fund raise: Striving toward renewable energy is a virtuous goal. But it comes with its own set of technical problems. One of them is the non-availability of year-round supplies. Storing them in places of abundance and dispatching them where they are lacking is the only way forward. In that respect, India has a bright future.
Big fund raise of Greenko 
Greenko Energy Holdings, a Hyderabad-based producer of renewable power, is raising Rs 5,700 crore ($700 million). Primarily, existing shareholders are investing in it through rights issues. Currently, 52 percent of the company's equity is held by GIC Singapore, 14 percent by the Abu Dhabi Investment Authority, and 22 percent by ORIX Corporation, a Japanese company. The remaining 12 percent is held by the founder duo of Anil Chalamalasetti and Mahesh Kolli.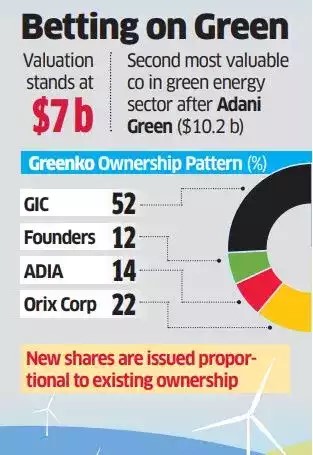 Greenko valuation  PC: ET
Currently, the firm has a storage capacity of 25 GWh. The latest investment will be used to double it to 50 GWh. With it, 45 billion units of dispatchable carbon-free energy (CFE) will be enabled.
Also Read: From Setbacks to Success: The Adani Group's Comeback Story
Pan-Indian presence
Founded in 2006, the company has acquired a special place in India's renewable energy journey. It has divided its existing journey into four phases: energization, decarbonization, digitalization, and decentralization. The fund-raising came in its 4th stage. It has 125 plants spread all across India with a total operating capacity of 7154 megawatts peak.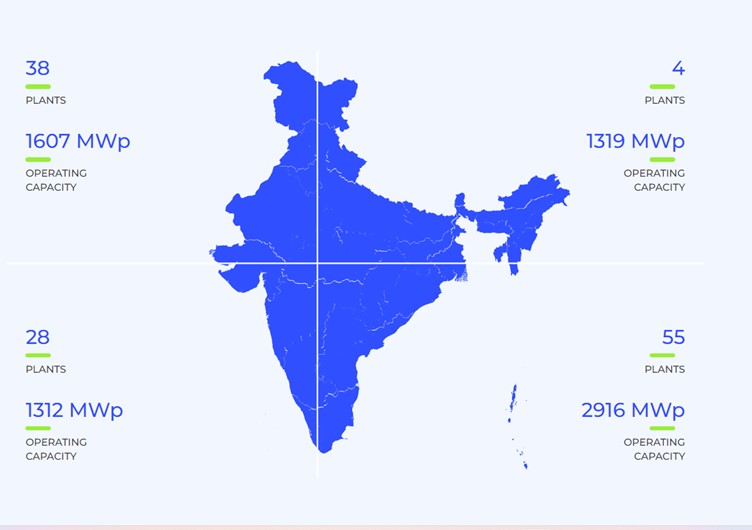 Currently, Greenko is building the world's largest Integrated Renewable Energy Storage Project (IRESP) in Andhra Pradesh's Kurnool district. It will store 5.2 GW of power. Bihar, Rajasthan, and the Damodar Valley Corporation are slated to buy power from it. The total project comes with an investment of $3 billion. It will prevent 15 million metric tons of CO2, which is equivalent to the emissions from 30 lakh cars. More such projects are underway in Karnataka, Maharashtra, and Rajasthan. In the Neemuch district of Madhya Pradesh, Greenko is investing Rs 10,000 crore in a Pumped Storage Project (PSP).
Greenko is also actively involved in the green hydrogen space. Last month, it was the lowest bidder for the largest green hydrogen manufacturing project. In February, it signed a deal to supply green ammonia to Uniper, a German company. 
Fundamentals are strong

The Greenko company's fund-raising strategy for these projects also speaks volumes about its fundamentals. Out of $7.5 billion, $5 billion has been raised through Global Green Bonds. The rest, $2.5 billion, has been raised through equity. Its trust has been built through the quick repayment of $935 billion. Contrary to established norms, $500 million was paid through existing cash flows and much before time. No wonder; it is India's second-most valuable renewable power company after Adani Green Energy. Given the government's push for renewable energy, the sky's the limit.
Support TFI:
Support us to strengthen the 'Right' ideology of cultural nationalism by purchasing the best quality garments from TFI-STORE.COM
Also Watch: