Amid the worsening crisis in Congress as senior Punjab leader Sunil Jakhar and Gujarat working President Hardik Patel quit the party, Vice President Rahul Gandhi is busy travelling abroad and engaging in a filibuster. Speaking at the 'Ideas for India' conference at Cambridge University in London on Friday, Rahul Gandhi levelled serious accusations against the current government and made dystopian predictions akin to a deranged troll on social media platforms.
Remarking that institutions that built the country were now occupied by the deep state, Rahul said, "We believe India is its people. But the BJP and the RSS believe it is geography. We are not just fighting the BJP; it's no longer a pure political fight. The BJP has 100 % control of the media. The Congress is fighting to regain India. It's an ideological battle now – a national ideological battle. The deep state is chewing the Indian state, much like what happened in Pakistan."
The Congress party prince also added, "India is not in a good place. The BJP has sprinkled kerosene all over. We are saying, we have an India where different views can exist and we can negotiate. People tell us to have a cadet like the BJP. We say, if we have a cadet like the BJP, we will be BJP. The BJP stifles voices. We listen. We are designed to listen to the people and place it on the table."
Moreover, Rahul once again brought his 'India is a union of states' rant and also claimed that India in 1947 was a negotiation between its people, "We believe India is a negotiation between its people; The BJP & the RSS believe India is a geography; That it is a 'Sone Ki Chidiya' whose benefits should be distributed to a few. We believe everyone should have equal access."
Read More: Dear Geography Champ Rahul Gandhi, let me explain what a state, a nation-state and a country are
Opposition is doing its dirty job; questions need to be asked to Cambridge
Rahul Gandhi making such statements is not a new phenomenon as he has a penchant for exaggerating the mundane. He is a member of the opposition, if not the leader and has to employ every dirty trick in the book to corner the current disposition. However, it is the credibility of Cambridge University that has come under scrutiny after Rahul's tirade on its campus.
Regarded as one of the top universities in the world, Cambridge allowed Rahul to espouse his verbal diarrhoea without backing it up with enough substance. Moreover, not once Rahul was interjected
A close look at the participants slated to speak at Cambridge reveals that only those in opposition to the Modi government have been selected to attend the meet. Apart from Rahul Gandhi — Salman Khurshid, KT Rama Rao, Mahua Moitra, Tejashvi Yadav, Sitaram Yechury, Amitabh Beher (CEO of Oxfam), RJD's Manoj Kumar Jha, Congress' Sam Pitroda, NewsLaundry's Abhinandan Sekhri and Pushparaj Deshpande (Founder of Samruddha Bharat Foundation) will be speaking at the event.
Event organisers have close Congress ties
The event is being organised by Bridge India which has a distinct connection to Congress. One of the partners of Bridge India, as listed on their website is an organisation called Samruddha Bharat. The website of Samruddha Bharat lists a total of seven trustees out of which, three have a direct connection to Congress.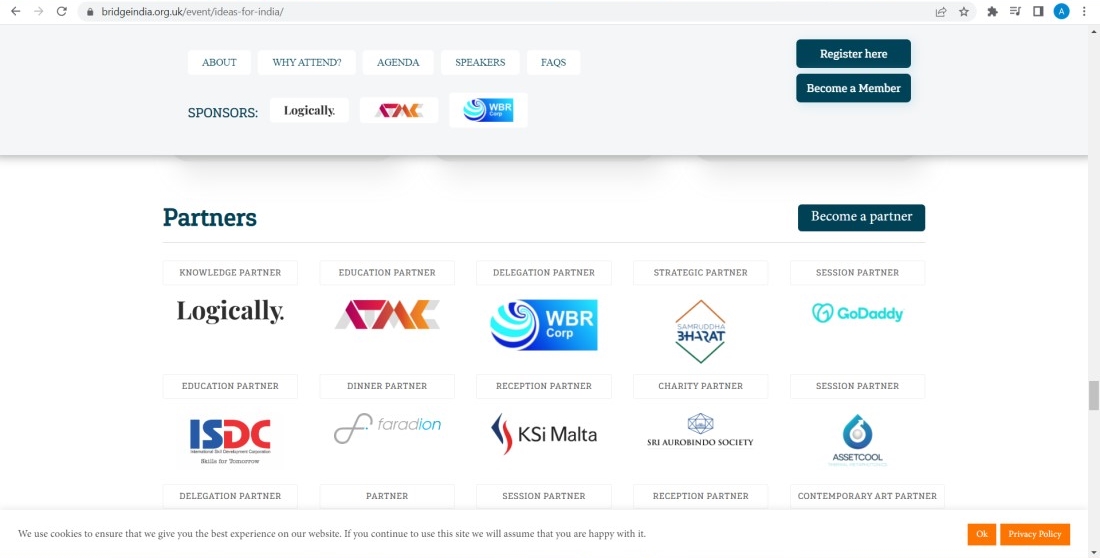 Event's strategic partner: Samruddha Bharat
KTS Tulsi is a member of Rajya Sabha on a Congress ticket. Gurdeep Sappal is the national spokesperson of the Congress party, having mentioned the same on his Twitter bio while Pushparaj Deshpande has worked on "policy and politics" with the Congress party.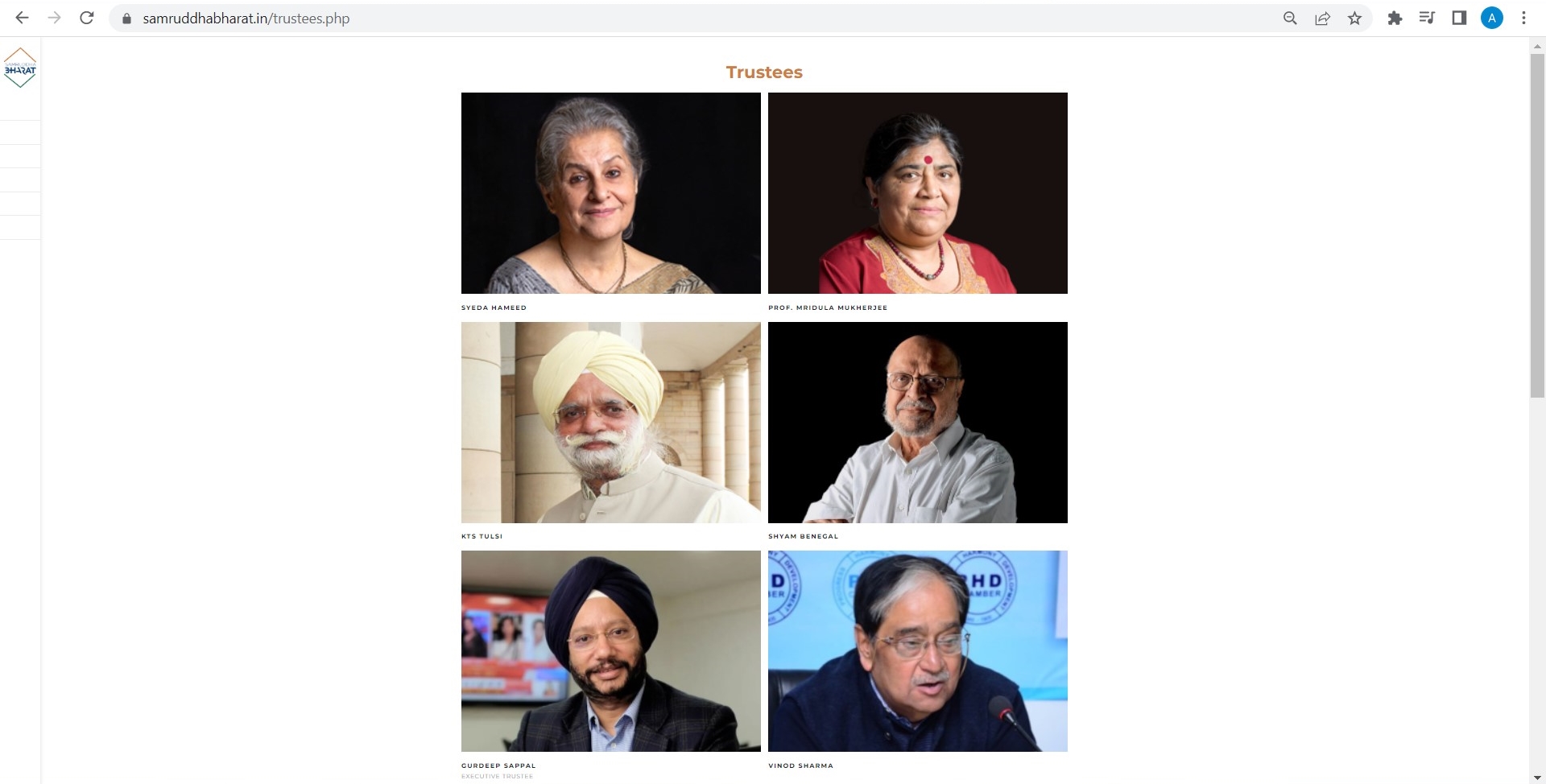 Furthermore, the list of Samruddha Bharat advisors mentions a plethora of members having close links to Congress and other opposition parties such as RJD and RLD. Manoj Kumar Jha, the RJD leader is an advisor of Samruddha Bharat and is also expected to speak at Cambridge. Other advisors on the roster include senior Congress leader Salman Khurshid, CPI leader Tikender Panwar and RLD leader Jayant Singh.
There are myriad other members who are easily tied to the country's opposition and yet without doing any due diligence, a university as prestigious as Cambridge gave the green light to the event. There is a deep understanding that most elite educational institutes are infiltrated by Marxist and left-leaning professors but even then, there used to be a mask of pretence.
In the case of Cambridge, the said mask of pretence has come off as it has given a platform to known hate mongers like Mahua Moitra and Salman Khurshid amongst others. The Ministry of Foreign Affairs should take up the matter at the earliest and have a word with Cambridge University and the UK government. Such events are a detriment to the country's development story and cannot be allowed to take place.