If recent trends are to go by, the toolkit gang seems to be intent on changing its ambassador after the exposure of pop star Rihanna. The gang now seems to have settled on a forgotten female Tennis player Martina Navratilova to run its propaganda against the nationalistic Modi government.
Former partner of Leander Paes passes a string of anti-Modi comments
From calling Prime Minister Modi's democratic attitude towards work culture a joke to applauding a tainted journalist like Rana Ayyub as a hero, Martina Navratilova's Twitter handle has been on an anti-India roll for quite some time now.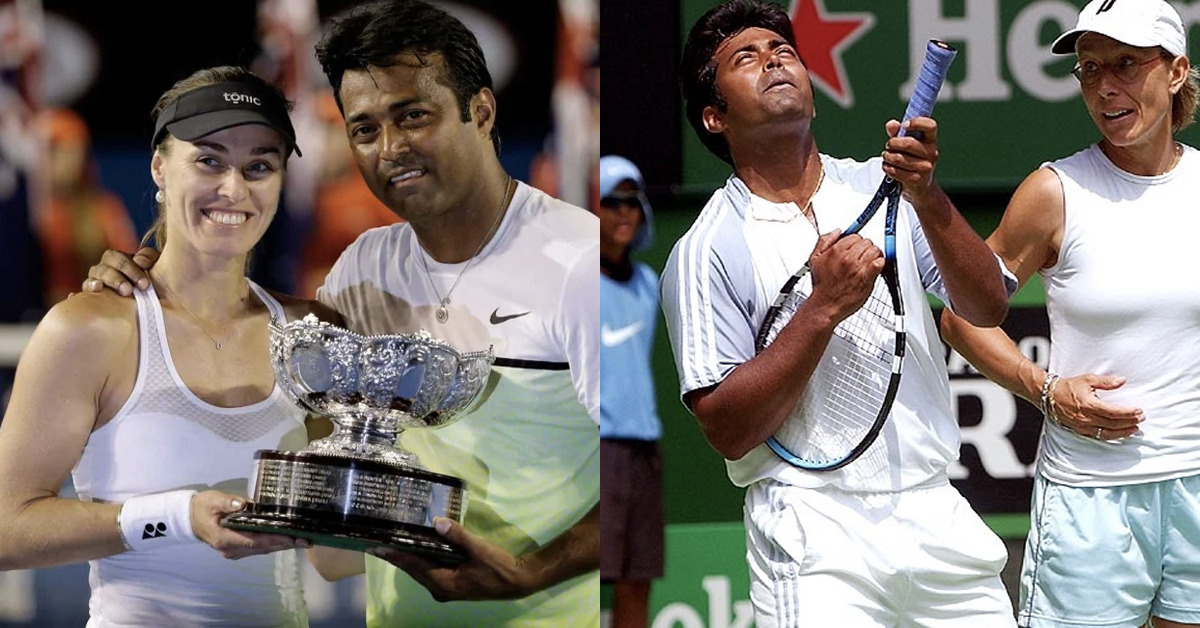 Navratilova's renewed focus towards India's first came into the limelight during the second wave of China-induced covid pandemic in India. Commenting on a serial India basher Arundhati Roy's half-researched article about India's covid scenario published by The Guardian; Martina Navratilova went on to draw a negative correlation between Trump and Modi and indirectly called PM Modi a dictator.
Who is worse- trump or Modi? Hard to tell- but at least we got rid of our wannabe dictator
Good luck India!!! https://t.co/1NYKpKL3Yi

— Martina Navratilova (@Martina) May 1, 2021
Spending the next few months without any controversial remarks Martina's controversial instinct suddenly went on an anti-Modi spree in October 2021. On 10th October 2021, Hindustan Times published Home minister Amit Shah's interview in which he had applauded PM Modi's democratic style of leadership. However, Martina did not seem to agree with it and called the interview a joke.
And for my next joke …😳🤡 https://t.co/vR7i5etQcv

— Martina Navratilova (@Martina) October 10, 2021
On October 21, 2021, she re-shared a video of Pramod Muthalik, the leader of Sri Ram Sena. Muthalik is seen delivering a speech in the Kannada language, which is totally alien to Martina Navratilova. However, she just saw the headline of the original share and proceeded to conclude that it was a hate speech against Muslims. Moreover, she also presented her idea of democracy and challenged PM Modi to act on Muthalik. Here also, she put both Trump and Modi on the same platter.
Quite the democracy, eh? Trying to catch up to trump, I see. But then Modi and trump were pretty chummy from what I could see… will Modi speak up against this man and his rhetoric? I doubt it… https://t.co/zDxZ6QIrX8

— Martina Navratilova (@Martina) October 21, 2021
Rana Ayyub a hero? – Martina Navratilova
Critics could call the above tweets positive criticism of the Modi government. However, Martina Navratilova calling Rana Ayyub a hero confirmed her anti-Modi bias. A journalist-cum-activist Grant Wyeth had shared Time's article in which the magazine had termed Rana as a fighter for the truth. Martina Martina Navratilova quoted Wyeth's tweet and called Rana a hero. This came as a shock, even for everyone as Rana has been a tainted name in Indian journalistic circles. From the Supreme court refusing to accept her book as evidence, to the embezzlement of funds, Ayyub's name has been at the centre point of debate surrounding poor journalism in the country.
Rana is a hero!!! https://t.co/i4nUo5PWw2

— Martina Navratilova (@Martina) October 22, 2021
Toolkit gangs looking for a new brand ambassador
Earlier this year, a toolkit was exposed in which it was revealed that how foreign celebrities like Rihanna and Greta Thunberg are working to destabilise India in the garb of their support for farmers' protests. Many Indian sports personnel including Sachin Tendulkar had come forward to defend India's sovereignty, for which they were heavily criticised by left-wing media portals. After the exposure, Rihanna and others seem to have maintained a distance from the toolkit gang. Navratilova's recent Twitter activities have the potential to make her an efficient brand ambassador for the toolkit gang working to destabilise India.
Read more: Climate Activist' caught editing the Greta Toolkit, has been nabbed by Police and she will soon start singing like a canary
Before this recent bashing of PM Modi, Martina's only connection with India was her partnership with India's Leander Paes for their mixed duo partnership in Tennis tournaments. Together they had won two grand slam titles. Martina Navratilova has not been known for her political statements even from her playing days. However, her tweets indicate a change in her stance towards politics. Recent few months have witnessed Martina passing comments on a variety of political issues inside the United States. The handle is seen to be praising Joe Biden and reflects negatively on republicans in the US, confirming her left-wing tilt.