In an openly derogatory manner, Roman Saini-led Unacademy has been found sponsoring an AIIMS event that mocks Hindu culture and history. Interestingly, Roman Saini is an ex-AIIMSian and a former bureaucrat.
Unacademy mocks Ramayan
In a viral video, that was shot inside the AIIMS premises, a stage drama is being played in which the actors(students from AIIMS) are playing different characters in Ramayana. One of the clips going viral on social media portrays a sequence between Kaikeyi(Mother of Shri Ram's younger brother Bharat), Manthra(her servant), and Raja Dashrath(father of Shri Ram). In the first part, Manthra is seen provoking Kaikeyi against the handling of the throne to Shri Ram. But, instead of using a cultured language, Mathra tells Kaikeyi that- "अगर राम गद्दी पे आ गया तो तेरी इज्जत तो दारू के चखने जैसी रह जायेगी(If Ram comes to the throne, Kaikeyi's status will be reduced to the status of snacks in a cocktail party)." Furthermore, Kaikeyi is seen to be lamenting the decision to marry Raja Dashrath and expresses that she should have run away with her college-time lover.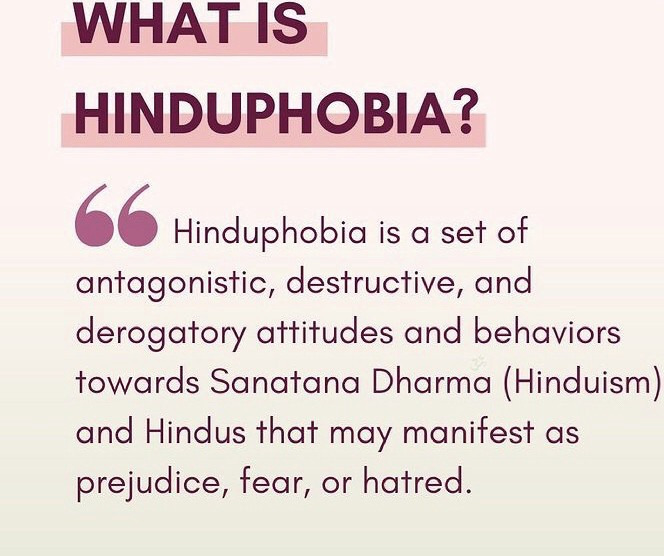 In the next scene, Raja Dashrath makes an entry on background music that complements the romantic entry of a heroine. After his entry, Raja Dashrath was seen dancing on a third-grade song "sorry darling", and expressing to Kaikeyi that he's sorry for offending her feelings. In what can be seen as a deliberate attempt to denigrate Raja Dashrath's self-respect, he was also shown running behind his wife and catching her 'pallu'. 
Moving ahead, Kaikeyi was shown blackmailing Raja Dashrath saying, that he won't be given access to their shared bedroom if he does not fulfill the two promises given to her years ago. Even Raja Dashrath's mannerism is a pale imitation of the third-grade representation of the LGBT community in a Bollywood movie.
ONE MORE PART of same Patheic Play of Delhi AIIMS by Soyeb Aftab. SHAME ON @unacademy For sponsoring this Vile Anti Hindu Mockery of our Holy Book Ramayan. Is this the kind of education that is being taught to students at #Unacademy ?? #AntiHinduUnacademy pic.twitter.com/vE6lls1TTq

— Rosy (@rose_k01) October 16, 2021
More videos mocking Shri Ram and Laxman emerge
In another video of the same event, Shoaib Aftab, a first-year student of AIIMS was playing a scene involving,  Shree Ram, Lakshman, and Surpnakha. In the video, Surpnakha is addressing Shri Laxman with the word 'launda'(a term meant to denigrate a man). The sequence is made by intermixing Ramayan and Bahubali movie. In the next scene, Ravish Kumar of NDTV is said to be reporting on the incident where he calls Lord Shri Ram with the same pejorative, as Surpnakha used for Shri Laxman. He also reports that Surpnakha's nose was cut because she belonged to JNU.
Mockery of Shri Ram, Shri Lakshman, Ramayan at an institution sponsored by India which is over 80% Hindus.

Where: Delhi AIIMS
How: At @unacademy Vlog
Who: Soyab Aftab

Samajh nahi aata ki kya milna hai chher ke?!pic.twitter.com/c2F0oYpOFM

— Shashank Shekhar Jha (@shashank_ssj) October 16, 2021
Netizens demand arrests
As the video went viral on social media, the awakened netizens expressed their displeasure over the aghast representation of their devotees. In fact, a campaign to arrest the culprits is running on social media with #ArrestAIIMSCulprits. 
A user @Delhichatter tagged the Union health minister Mansukh Mandviya and asked him to take strict action against the parties involved. 
Sir @mansukhmandviya thoda control me lo AIIMS ko itni to power hogi shayad aapke paas 🙏#AntiHinduUnacademy https://t.co/fJMgnHz5C7

— Delhi Se Hoon BC (@delhichatter) October 16, 2021
Another user @anshukumarmish4, brought to attention how defaming Sanatan culture is a shortcut to success in today's world. 
#ArrestAIIMSCulprits
1 of the easiest shortcuts of getting infamous is demeaning sanatan sanskriti. I don't believe these fools are to be doctors. What shameless creatures are they? 😑

This will not be tolerated. I reject these filthy minds, they are total disgrace.@NSO365

— स्वतंत्र मैं 🇮🇳 (@anshukumarmish4) October 17, 2021
One more user NareshBhartiya tagged the Prime Minister, Home Minister, and Delhi police and made them aware that Hindus' tolerance is at its limit.
#ArrestAIIMSCulprits#arrest @AftabSoyeb @PMOIndia @HMOIndia @narendramodi @AmitShah @DelhiPolice कब तक गांधी के बंदरों की तरह आंख, कान और मुंह बंद करके बैठे रहोगे। #हिंदू समाज का धैर्य अब जवाब दे रहा है । #Boycott @unacademy @NSO365 pic.twitter.com/tzUR5EwJ3B

— नरेश भारतीय 🇮🇳🇮🇳 (@NareshhBhartiya) October 17, 2021
@aiims_nd@MoHFW_INDIA
This pathetic mockery of Ramayan was performed by AIIMS students in Delhi. The host of the video is one Soyab Aftab, a 1st year MBBS student at AIIMS.
This video is part of a Unacademy Vlog. Why is Unacademy sponsoring and promoting this FILTH?? pic.twitter.com/xGnGrgkS6U

— Vivek Garg (Fully Vaccinated) (@vivekgarg0904) October 17, 2021
Unacademy- a serial Hinduphobic organisation
As reported by the TFI, it is not the first time that Unacademy has come up with such Hinduphobic content. In May 2021, it had insulted Hindus in the garb of a question paper. The question paper showed that Hindus were disturbing Muslim festivals' procession, but in reality, the situation is exactly the opposite of what was written on the paper. Similarly, Varun Awasthi, one of the teachers on its platform proudly posted a video in which he threatened PM Modi with the entire country turning into Kashmir, and the youth quitting their 'pens' to hold 'AK47s'. One of its teachers even had the audacity to compare Bhagat Singh with the savages called Taliban.
Not only #AntiHinduUnacademy This is for all. How can anyone compares bhagat singh with Taliban? pic.twitter.com/X9Z1aHZukX

— Shilpaa Thakur 🦋 (@Shilpaa30thakur) October 17, 2021
Read more: 'Smash Brahminism', 'Pick up AKs' – How teachers on online education apps like Unacademy are provoking students
Bollywood, Liberal media, Academicians, and now Edtech-Hindus are seen as soft targets
Earlier, it was only the nexus of Bollywood and the Islamic cabal who insulted the Hindu community without facing any serious consequences. Thanks to awakened Hindus of the 21st century, Bollywood has been forced to relook into its contents, as the God of liberal movie makers Karan Johar was forced to make a patriotic movie in 2021. Similarly, a lot of Hinduphobic ads have been taken down in recent years after Hindus openly bashed them and threatened companies with financial consequences.
Read more: Some advertisements that clearly aim at breaking the core of Hindu Dharma
Firstly Global #DismantlingGlobalHindutva and now this new era of Hinduphobia by Edtechs, Hindu culture and history is always mocked by these so-called liberals. Although we have enough academicians to take care of campaigns like #DismantlingGlobalHindutva,  Edtechs making a foray into liberals' territory is a cause of worry and must be kept in check by alarmed Hindus as they directly affect kids' underdeveloped brains.