Rahul Gandhi is indeed the grandson of Indira Gandhi. This is a factual statement, but it has much deeper connotations. What are the general views one associate instinctively with Rahul Gandhi? That he is dumb, immature, a serial loser, and a man-child, right? Well, so was his grandmother, Indira Gandhi. However, a particular trait that is often overlooked, but is increasingly expressing itself from within Rahul Gandhi is his fascination for authoritarianism bordering on dictatorial tendencies. Now, it is no secret that Indira Gandhi had a knack for fascism. So, Rahul Gandhi turning out to be like her is not at all surprising. Instead, it was expected all along.
Rahul Gandhi – Indira's Protégé
The recent sequence of events has reinforced our belief that Rahul Gandhi is an anti-democratic leader who has a particular sense of disgust towards freedom of speech and expression, even though he may parade himself around as an activist striving to secure the freedoms of all Indians. Consider this, senior Congress leader Kapil Sibal on Wednesday spoke out against the party's leadership and sided with Captain Amarinder Singh in the current backdrop of the Congress' debacle in Punjab. Soon, goons of the Congress party descended upon his residence and created a ruckus, for how dare Sibal question the impeccable leadership of the Gandhis?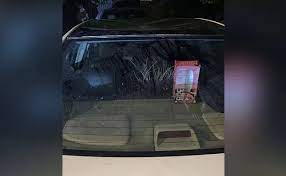 In fact, the Gandhis have systematically sidelined Congress' 'G-23' faction, which had risen to prominence last year after it wrote a scathing letter to interim Congress president Sonia Gandhi demanding an overhaul within the party. Needless to say, the letter was dumped in the trash and those who wrote it were seen as enemies of the party. They were even referred to as clients of the RSS and the BJP, who were dedicated to destroying the Congress from within.
Sanjay Jha – a loyal Gandhi family politician until recently was sacked from the party after he developed a taste for freedom, and refused to be a spokesperson for the "royal family" and its antics. Meanwhile, merit finds no place in Rahul Gandhi's Congress, which is best epitomised by the influence the man himself wields within the party without actually holding any official position in it. Rahul Gandhi has driven sincere leaders out of the Congress, most of whom have been embraced by the BJP.
The Congress' hatred for the media and journalists is hardly unknown. Recently, Times Now's Navika Kumar had a slip of the tongue on live television, when she used the word 'bloody' while talking about Rahul Gandhi's vacations. She apologised instantly for the mistake. Yet, Congress continues to wage a relentless campaign against the journalist and hound her. And then, last year, how the Maha Vikas Aghadi government of Maharashtra incarcerated senior journalist Arnab Goswami is known to all.
Indira Gandhi – The Iron 'Despot' of India
Now we all know that Indira Gandhi's rather lengthy rule ruined India in a variety of ways. However, a lasting legacy of the Indira regime is the imposition of Emergency from 1975 to 1977. The order bestowed upon the Prime Minister the authority to rule by decree, allowing elections to be cancelled and civil liberties to be suspended. For much of the Emergency, most of Indira Gandhi's political opponents were imprisoned and the press was censored. Several other human rights violations were reported from the time, including a mass forced sterilization campaign spearheaded by Sanjay Gandhi.
Siddhartha Shankar Ray, the Chief Minister of West Bengal, proposed to the prime minister to impose an "internal emergency". He drafted a letter for the President to issue the proclamation based on information Indira had received that "there is an imminent danger to the security of India being threatened by internal disturbances". He showed Indira how democratic freedom could be suspended while remaining within the ambit of the Constitution
 Read more: Indira Gandhi could have won back Pakistan occupied Kashmir in 1971, but she had other ideas
Essentially, Indira Gandhi had her own coterie of close confidantes. They stood by Indira Gandhi's evisceration of Indian democracy and aided her in it. These people were kept close by the Indira regime. Meanwhile, Indira had her fair share of detractors. Morarji Desai, Jay Prakash Narayan, Atal Bihari Vajpayee, LK Advani and Ashok Mehta were some of the stalwarts who stood up to her dictatorship. They were all put behind bars for speaking against the queen.
Indira Gandhi, in turn, was merely following the footsteps of her father, Jawaharlal Nehru, who had risen up the ranks of the Congress by earning the favour of Gandhi (Mohandas). The likes of Sardar Patel, BR Ambedkar and others did not have it half as easy as Nehru did.
So, the Congress' disregard for merit and its lone pursuit of pleasing the Gandhis is hardly unknown. Now, the economic policies of Rahul Gandhi and his grandmother bear an eerie resemblance as well. Rahul Gandhi is supposedly against the private sector, which explains why he uses the "suit boot ki sarkaar" analogy for the Modi government, unsuccessfully so. Indira Gandhi's toxic socialist economic policies really ruined India's economy for years. The 1991 reforms were pretty much the first time India disregarded Indira's vision of an economy and opened itself up, and allowed the private sector breathing space. Rahul Gandhi, however, wants to revert back to the ways of his grandmother. He wants the state to control everything.
Now, coming to the most important part: Indira Gandhi, much like Rahul Gandhi, spoke nonsense very often. This landed her in trouble on umpteen occasions, after which she would simply withdraw herself and refuse to speak publicly. She earned the tag "gungi gudiya" due to this behaviour of hers. And then, Indira Gandhi was heavily involved with the Communists, to the extent that they penetrated deep into Indian academia during her tenure.
Rahul Gandhi speaks gibberish as well. In fact, he is quite well known for providing Indians with comic relief in peak election seasons, when the political temperatures run high in the country. However, Rahul speaking nonsense does in no manner discount the fact that he is a notorious being with a very sinister agenda. Rahul Gandhi seems to be becoming power-hungry. And given his grandmother's credentials, he can go to any extent to satiate this hunger. Indians must be wary of the Congress once again allowing Communists to enter its ranks. It indicates that under Rahul Gandhi, the party is taking a far-left turn. And we all know what an intertwining of Congress and the Communists have done to India before, don't we?