The NDA government with a nationalistic party at the helm of affairs has been seemingly losing its way with the choices it has made lately. From naming a firing range in the name of Vidya Balan to inducting Congress leader Kripashankar Singh who legitimized Saffron terrorism, the central government has now added Aamir Khan Starrer controversial anti-Hindu movie, PK, to the National Film Archives of India (NFAI).
"We are happy to continue our association with Mr Hirani as his earlier acclaimed films are also being preserved at NFAI. It is wonderful to add PK in our collection, especially because it was shot on celluloid," said Prakash Magdum, Director NFAI.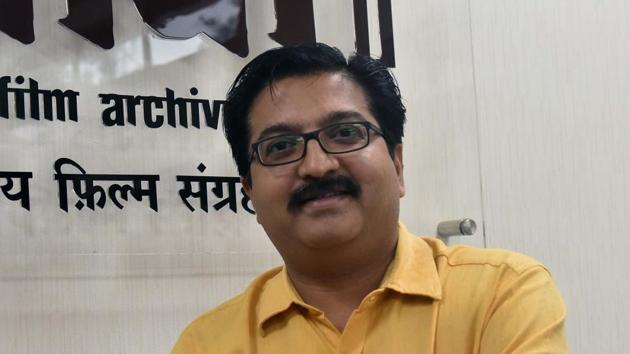 Apart from the original camera negative, about 300 cans consisting of rushes of PK and outtakes of 3 Idiots film were also handed over for preservation. A huge paper material consisting of posters, lobby cards and photographs of films directed by Rajkumar Hirani would also be handed over to NFAI, according to the press release.
PK hit the cinema screens across the country in 2014. However, much before the release of the movie, controversies had started riling up against it. In one of the scenes, a man wearing the costume of Lord Shiva was seen being scared of Aamir Khan's character in the movie, which was supposed to be a satirical commentary on many religious beliefs, according to the creators.
However, throughout the runtime of the movie, it was Hindu gods and beliefs that were trampled upon. Many argued that the movie was against idol worship too.
However, the censor board went ahead and gave its nod to the movie and it became one of the biggest money churners of the year. Reportedly, the central government last month brought in the draft Cinematograph (Amendment) Bill, 2021 and opened it to the general public for comments, so as to to "re-examine" films already cleared by the Central Board of Film Certification (CBFC).
Read More: The government is coming up with a bill that will convert anti-Hindu laboratory Bollywood to a proper film industry
TFI had argued at the time that movies like PK which attacked the Hindu faith would not have gone unchecked with the new draft bill. However, by feting the movie, the government has sent mixed signals about checking the menace of anti-Hindu movies.
With the cabinet expansion happening today, one reckons that the government will start to employ a much more cogent strategy in where it wants to go from here and stop incentivizing movies like PK.