In the last few years, a vicious cycle of providing job reservations or quotas to locals in public as well as private jobs have been started by some state governments. And, the latest state government to fall for it is the Haryana government. Yet the decision can force companies to exit Gurugram, the IT and financial hub of North India and instead pick Noida which, in recent years, has widely developed and attracted a pool of multinational companies.
Under immense pressure from Dushyant Chautala, who wants to appease the Jat community that has drifted away on the farm bills, the Manohar Lal Khattar government has brought a bill to reserve 75 per cent of the private-sector jobs for locals. This 75 per cent job reservation to locals, however, is a sure-shot way to destroy Gurugram, which has emerged as the Information Technology and financial hub of North India.
A majority of the workers in Gurugram are either from Delhi or other Indian cities and the number of locals in most of the companies is little. However, Gurugram pays more than one-third of Haryana's total tax collection, contributing a significant chunk to the state's financial capacity. Moreover, the spending capacity of upwardly mobile professionals who live in the city creates a lot of jobs for the locals. But the Haryana government is set to destroy all this with the reservation to locals in jobs.
As per various reports, many companies are already seeking to shift to Noida, which has cheaper real-estate, a well-functioning metro system, proper sewage and road infrastructure, and will have a state-of-art airport vert soon.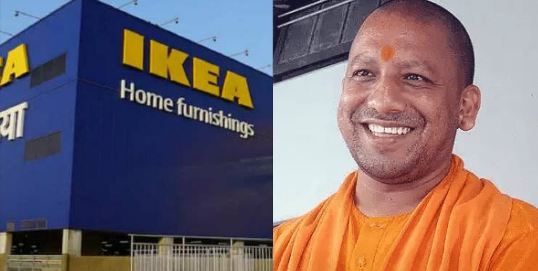 For decades, Noida has been seen as a poorer cousin of Gurugram. But, in the last few years, many high-profile corporates have started moving to the city. The Yogi government has focused on improving the civic infrastructure of the city and pitched it to domestic and foreign investors. In the last few months, many companies -ranging from data centres to shoe factories- have started setting up offices in the city.
Gurugram is a city that was developed on foreign capital and human resources from Delhi and other Indian cities. So, except for the land, the people of Haryana, as well as the governments of Haryana, have contributed very little to the making of the city.
Gurugram represents an interesting rise of urban India in the post-liberalisation period. The story of Gurugram starts in the mid-eighties when India slowly started liberalising its economy and international companies were coming in to explore the market.
One such company was Maruti Suzuki which was looking for land near Delhi to set up its factory. Gurugram was a village at that time and was struggling to establish itself as a small town. The proximity to Delhi and Airport, favourable land acquisition policies in the state were factors that compelled Maruti Suzuki to choose Gurugram for its factory location. Thus started the story of Gurugram, which began with the growth story of India, although it surpassed the Indian growth story in many ways.
In the post-liberalisation period, most multinational companies came to India and were looking for destinations to set-up offices. The land scarcity in Delhi and high real estate prices compelled them to look for a sub-urban neighbourhood that could offer land at cheap prices and without bureaucratic interference.
Gurugram came out as the perfect destination for them. Therefore thousands of Information Technology (IT) and Business Process Outsourcing (BPO) companies set up their office spaces there. The story of DLF (Delhi Land & Finance) Limited goes parallel to that of Gurugram. It was established and run by Jats at that time.
Most of the land of Gurugram was owned by Jat farmers as agricultural land and only a few people from their own community could convince them to sell land. Therefore, DLF acquired land and build commercial spaces for companies, making it one of the largest commercial real estate developers in the world. The exponential rise of DLF made its owner, Kushal Pal Singh Tewatia, a billionaire in less than two decades.
Well-educated professionals moved to the city to work in multinational companies which offered them hefty salaries. The population of Gurugram doubled between 2001 to 2011, rising from 8.7 lakhs to 15 lakhs. However, despite the collection of large chunks of state taxes from the city, the Haryana government did not spend money to provide public amenities to the city.
Educated professionals themselves stepped in to fill the role of government in building proper sewage systems, providing clean drinking water. But private organisation or bodies had their own limitations in providing public amenities therefore the condition of public infrastructure, clean drinking water, and sewage system never improved in Gurugram.
It would not take more than a year for all the people and the companies who built Gurugram to shift to Noida. The people who built the city were looking for close proximity to Delhi and the IGI airport, cheap land, and a supportive government. Today, Noida outperforms Gurugram on all three indicators, therefore, it is emerging as a better alternative.
In 2018, Maruti Suzuki, whose factory in Gurugram played a major role in the development of the city from scratch, shut down its factory in the city. So, the companies have already started moving out and the job reservation bill of the Haryana government would only hasten the process.