As soon as the selection of Senator Kamala Harris as the Democrat Vice President candidate for the US Presidential elections was announced, Indians around the world for a brief second turned ecstatic for a person of Indian roots had been nominated for such a prestigious position, which up until now had been the bastion of Whites. However, soon, the realization began to dawn upon Indians that having Kamala Harris in the White House is not exactly the right proposition for the Indian diaspora or India.
A child of immigrants, Kamala Harris is the first woman of Indian and Jamaican descent to reach the power corridors of the USA. Daughter of Shyamala Gopalan Harris from Chennai, she has now become the first American of Indian and Asian descent to run on the presidential ticket in the US. Shyamala, a cancer researcher in Berkley, passed away in 2009. Kamala Harris' Jamaican-American father Donald Harris, an economist, taught at Stanford University.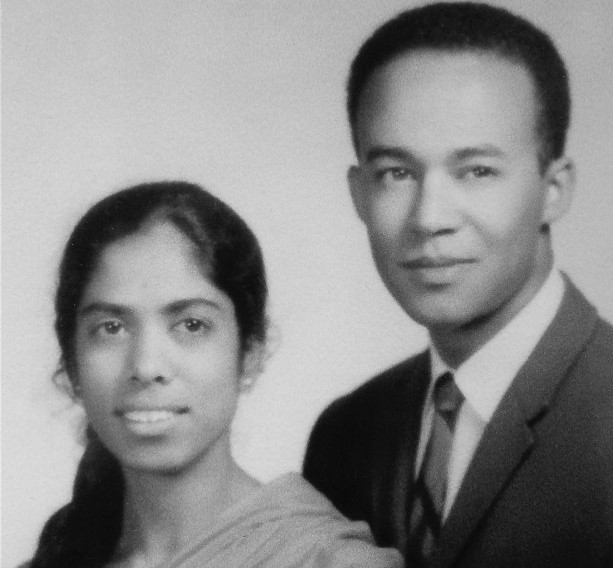 However, those (especially overenthusiastic Indians) putting Kamala at the pedestal owing to her Indianness should understand that she embraces not her Indian side but for the longest time, has identified herself as merely Black-American, distancing herself from her Indian roots.
Kamala for the longest time distanced herself from the Indian symbolism and it was only after she started running for the presidential nomination last year that she started embracing it more openly.
The appointment of Kamala Harris might have been good optics for the press, especially for the likes of CNN who up until now had to carry the dead-weight of Joe Biden all around.
The idea behind Harris' nomination to the top-flight league is to have some racial diversity in the competition and quietly win over Indian-American and Black-American votes. The Indians, in particular, are swayed by such emotions when someone of their kin is elevated at such top party positions and therefore Democrats are looking to toy with these emotions.
But the reality is different and gauging Kamala Harris' political footprint over the last two years will be enough to tell you where her allegiances lie.
Just to jog the reader's memory a bit, Kamala Harris had last year evoked Kashmir and had toed a line that did not go down well with Indians.
"We have to remind the Kashmiris that they are not alone in the world. We are keeping a track on the situation," Kamala Harris had said in a statement last year when she was seeking the presidential nomination from the Democratic Party. Her statements show that she has fallen for Pakistani propaganda, and might even have a soft side for India's arch-nemesis.
Kamala Harris' uncle Dr. G Balachandran has already made clear that her plans on Kashmir are sure to become a flashpoint in the relations between two countries which have been on an unprecedented upswing under President Donald Trump's tenure.
"Even if she is of Indian extraction, as a VP or even as a Senator now, if she thinks anything in India impinges upon the civil rights of Indian citizens, she will speak out loud and clear," said Dr. Balachandran, who also said that she was all for 'human rights' and will speak on Article 370 removal in Jammu and Kashmir.
Of late, it has become a trend in the international press, Democrats and liberals around the world, to poke their nose in India's Kashmir matter.
Jeremy Corbyn of UK had to learn this the hard way and if Kamala Harris keeps ruffling the feathers in this direction then it wouldn't be a hyperbole to say that the Indian-American voters will ditch her, despite the color of her skin.
Kashmir has always been India's territory and making unsubstantiated claims of Human rights violence will not go down well with the South Block in India.
Her reservations against the current government and the Trump administration may have also shaped her decision to skip the wildly-popular Howdy Modi event in Houston last September and it speaks volumes about Democrats and the plan they have in place for Indian-Americans.
With Trump administration and the Modi government forging a very strong Indo-US alliance amid tensions with China. The alliance of Joe Biden and Kamala Harris, if voted to power, will undo all the work.
Kamala Harris and a group of other Democratic senators were the ones who had introduced a resolution condemning of the use of terms such as "Chinese Virus" or "Wuhan Virus" to describe Novel Coronavirus describing it as racist.
If Democrats really wanted to put forward a face to woo Indian Americans, then they could have gone with Tulsi Gabbard, who in many of her statements has put forth well-informed observations on India's affairs.
On Janmashtmi yesterday, Tulsi had released a beautiful message wearing the traditional bindi and wishing the Indians all around the globe.
"To all celebrating around the world, I want to wish you a very Happy Janmashtami! May we always be blessed with remembrance of Sri Krishna, His unconditional love, and His transcendental appearance in this world. Jai Sri Krishna! #HappyJanmashtami #KrishnaJanmashtami" she had tweeted.
To all celebrating around the world, I want to wish you a very Happy Janmashtami! May we always be blessed with remembrance of Sri Krishna, His unconditional love, and His transcendental appearance in this world. Jai Sri Krishna! #HappyJanmashtami #KrishnaJanmashtami pic.twitter.com/gh69gw5Xe4

— Tulsi Gabbard 🌺 (@TulsiGabbard) August 11, 2020
Kamala Harris fails to embrace her Indian identity. This sort of step-brotherly treatment to her own identity will be difficult explain once the Indian-Americans get out of the bubble.
An estimated 1.3 million Indian-Americans are expected to vote in this year's Presidential election and while the selection of Harris might have given a momentarily emotional edge to Biden's campaign but in the long run, it is Donald Trump who will be reaping the rewards of Kamala Harris's accession.