The whole nation was shocked and felt terrible as the news of an eight-year-old who was brutally raped and murdered in a place of worship in Jammu, came to light. Shocked and angry, people took to social media to vent out their frustration and disbelief regarding the brutal nature and sheer heinousness of the crime.
The incident took place in Kathua, a region in Jammu where the main accused Sanji Ram allegedly lured and drugged an eight-year-old girl in a Mandir where several men raped and then murdered her.
The said incident took place three months ago. The main charge-sheet was filed by the Jammu & Kashmir crime branch on Monday with gory details sparking an outrage across the nation.
Although, there is outrage and demand for quick justice has been heard throughout the nation, there are few glaring inconsistencies in the charges-sheet filed by the authorities in this case. The charge-sheet filed by the SIT mentions that Vishal Jangotra, son of main accused Sanji Ram and a co-accused in the case, was not in Meerut on 12th January as his parents have stated. The charge-sheet alleges that Vishal was not at the examination centre in Meerut on 12th January, based on the CCTV footage that the SIT claims to possess.
However, Vishal's parents have repeatedly insisted that their son was in Meerut and not in Kathua and have cited his attendance sheet as the evidence backing their claims.  On the 5th page of the charge-sheet the first mention of how Vishal was informed by nephew of Sanji Ram via phone call about the situation and asked to come over if he wishes to "satisfy his lust". This telephone call occurred well after 5 PM according to the charge-sheet.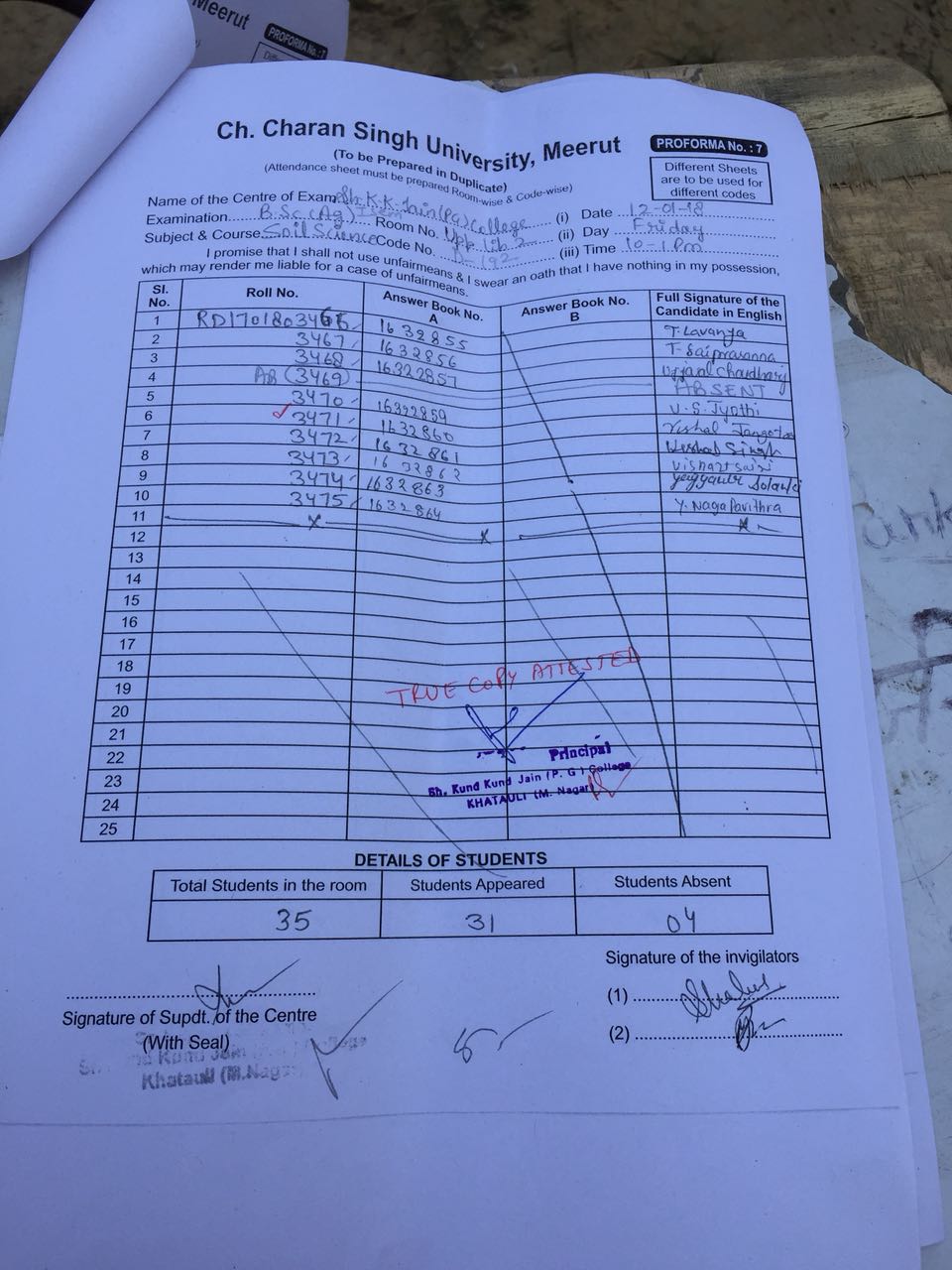 On the 6th page it is stated that Vishal reached Rasana at 6 a.m on 12th.
If we go by the charge-sheet then Vishal would have to pack, find a proxy to take the exam next day and arrange transport at an extremely short notice and then take the trip from his house to NH 44 and make the 9 hour long journey all within 11 hours. This timeframe is not impossible but since neither the mode of transportation nor any proof of the journey undertaken by the Vishal is provided by the police or other sources, seems unlikely.
On the other hand, Vishal's family has been staging an indefinite fast in Kathua for a fair probe into the matter. Vishal's family has also accused the Kathua police of using torture to force confessions out of the accused.
With a case this sensitive, such irregularities are of utmost concern. Justice can only be done by revisiting these areas of inconsistency and taking measures to ensure a fair investigation so that the eight-year-old's family can finally get justice and the perpetrators punished.