Amerigo Bonasera's daughter was brutally beaten by her boyfriend and his friends for refusing to have sex with them. The Men came from Wealthy and Politically connected families. The Judges let them go Scott free. A broken and disheveled Bonasera comes to Don Vito Corleone's home on the day of his daughter's wedding to ask him to kill the young men. Don Refuses and even chides Bonasera for treating him so disrespectfully. Don does all the dirty job in the world but only for friends. So Bonasera had to become his friend first and then ask for a favor. But Don's friendship came with a disclaimer. It was "I do your job, and you do mine, whenever need be". Amerigo agrees, Don's Men pulverize the Molesters, Bonasera is elated but he knows that he'll have to return the favor someday. When Don's son is perforated by his rival gangs, Amerigo who happens to be an undertaker, dresses up the cadaver in absolute privacy and hands it over to Don.
How beautiful? Isn't it? That was Don's way of earning favor. Friendship. Friendship is a very potent weapon if used properly. Friends will fight for you, defend you in Public forums. And if your friends happen to be "verified" Public Intellectuals, their friendship becomes all the more important.
Congress was the very first party to understand the importance of Friendship. They successfully implemented the Don Code in Indian Politics. The Italy connection is merely a coincidence by the way.
And what better way to earn friendship than showering awards and award money on "Friends". Let's take Montek Singh Ahluwalia's case for instance. He was awarded Padma Vibhushan in 2011, for his outstanding work. He headed Planning commission under the Manmohan Singh Regime. 2010-2014 was a time that Planning Commission was reduced to merely a commission, the planning part was nowhere to be seen. And no one has forgotten his Rs. 35 Lac Toilet renovation. Take Khushwant Singh as an example, while his literary skills were supreme, his hatred for BJP and Hindu Fundoos as he called them cannot be denied. His sarcastic takes on BJP Leader like Sindhi No-Good fundoo for Advani or Fat Brahmin from Nagpur for Nitin Gadkari, the then BJP president make it amply clear where his loyalties lied. And of course, his Father Sir Sobha Singh was a notorious constructor infamous for land grabbing under Nehru Regime. Khushwant was awarded Padma Bhushan in 1974. Or let us remember PN Dhar, Principal Secretary to the Prime Minister Indira Gandhi during the tumultuous days of the Emergency, the ring-leader of the notorious Kashmiri Mafia. He was awarded Padma Vibushan in 2008. Irfan Habib, renowned Marxist DISTORIAN, who described Modi's victory as a traumatic event, was awarded Padma Bhushan in 2005. Notorious Human Rights Activist, Modi Hater and Money Guzzler Teesta Setalwad was awarded Padma Shri in 2007. Rajdeep Sardesai, Barkha Dutt and Vir Sanghvi unanimously regarded as the scourge of Journalism were awarded Padma Shris too.
And not just Awards, Congress rewarded its friends with Plum Postings too. Irfan Habib, for example was the Chairperson of ICHR from 1986-90. Amartya Sen was awarded with the Chancellorship of Nalanda University in 2012. Ashok Vajpeyi was the Chairman of Lalit Kala Akademi. John Dayal was a member of Sonia Gandhi's National Advisory Council.
Remember the Infamous Dadri Episode and how it triggered a chain Reaction of Award-Return. A cursory glance at the name of the Award Returnees should be enough to establish the fact that most of them were on Congress's "Friendlist". Congress's Friends repaid the debt when Congress asked for it. You can find the same friends on TV Debates either defending Congress as "eminent panelists" or quietly pushing the agenda as "eminent journalists". The repayment of debt is a continuous process.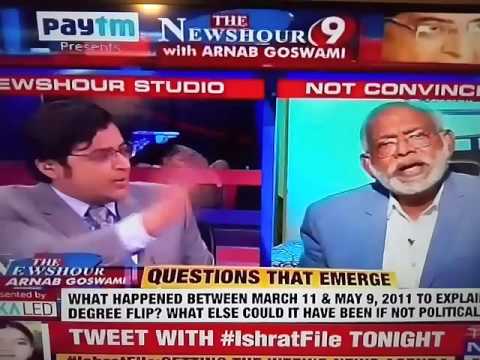 And then comes a certain Narendra Modi and puts a full stop on the practice. He simply democratizes the whole process. He ends the practice of ministers recommending name for Padma awards and creates a democratic platform so that anyone can recommend a person for Padma awards online. You see how the whole friendship-repay-debt-of-friendship model was demolished.
While The Democratization of Padma Awards may look like a simple piece of information, flashing unnoticeably as news ticker. The effect of it on Indian Politics will be gargantuan.