For years, we have looked up to self-proclaimed intellectuals of India as the conscience keepers of India. Their interviews, columns, open letters have spurred a generation of Indians to condemn the apathy of government, to support the ethos of tolerance, to stand alongside the poor and the dispossessed and to laud these Indian intellectuals' ability to take the political machinery head on. From Ramchandra Guha to Amartya Sen, from Arundhati Roy to Medha Patkar, from Javed Akhtar to Shabana Azmi, a whole group of Indian intellectuals has been placed by us at the helm of India's moral compass. We ordinary Indians have looked up to them as role models
copying their styles, be they sartorial or oratorical and have regarded them as the ubermenschen that served only the nation, much unlike our political class, who were crass, uneducated, unrefined and selfish.
It is therefore a matter of concern that in the last few years or so, these Indian intellectuals have come out in the open and loudly protested and condemned ModiRaj. From Amartya Sen, who declared his unwillingness to have Modi as 'his' PM, to Irfan Habib who described Modi's victory as a traumatic event, intellectuals of all shades and colours have banded together in criticizing the Modi government as being the antithesis of their idea of India. Imagine the levels of distress in this community that literary intellectuals such as Nayantara Sehgal and Ashok Vajpeyi have been compelled to return their Sahitya Akademi awards. This surely is as damning an indictment as possible of Modi government. So, the question is, pardon my French, why are the intellectuals so pissed?
The response to the above question is not what media has been telling you. It is not that instances of communal violence have suddenly increased, or that members of minority communities are being harassed, or minority places of worship are being vandalized. In fact, there has been a drop of 22% in incidents of communal violence between 2013 to 2014. The government, including the Prime Minister has repeatedly professed their faith in "Sabka Saath Sabka Vikaas". Why then are the Indian intellectuals so upset? The intellectuals are a distressed lot, because they have lost their political patronage. Over a period of decades, the Congress had put in place a system to reward these intellectuals by conferring upon them awards, or chairmanship of important institutes, or plum postings to ensure that independent intellectuals were converted into pets. Time and again, these Indian intellectuals would go out, cry rivers on the state of affairs and then happily accept reward from a government minister. Mr. Habib, for example was the Chairperson of ICHR from 1986-90. Amartya Sen was awarded with the Chancellorship of Nalanda University in 2012. Ashok Vajpeyi was the Chairman of Lalit Kala Akademi. John Dayal was a member of Sonia Gandhi's National Advisory Council. Teesta Setalvad was awarded the Padma Shri in 2007. The list is endless. Leftist and Marxist intellectuals were the prized possessions of previous governments. It was their world view and their thoughts that mattered. Sadly, that is no longer the case.
Modi's absolute victory in 2014 has meant that the government has been more open to revising India's myopic Marxist world view in favour of a more fresh and Indian perspective. Stars of intellectuals, not necessarily painted by Marxism have been on the ascendant. It is this that is rankling the old Indian intellectuals. With political patronage drying up and a new India that is more accommodating of an alternative narrative of past and present events means that these old Indian intellectuals fear being rendered meaningless in Modi's India. It is this sidelining that is pricking them. It is this that forces them to protest against innocuous events such as Beti bachao, Beti padhao, Digital India, Make in India et al.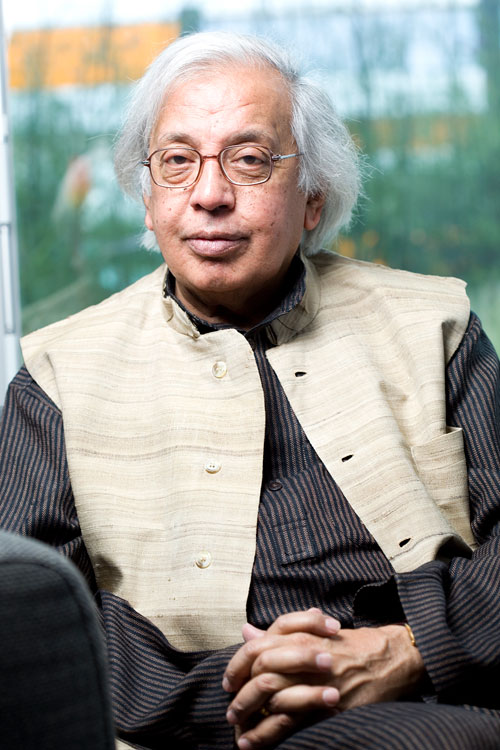 Ms. Nayantara Sehgal chose to accept the Sahitya Akademi Award in 1986, from a government that only 2 years earlier had perpetrated the worst massacre in India since Independence. A Kashmiri Pandit by birth, her blood didn't boil at the exodus of those poor people from the valley. There was no conscionable return of the award then. Mr. Irfan Habib chose to stay on as the Chairperson of ICHR even with the Bhagalpur killings, Meerut riots and what not. There was no dissent from Mr. Ashok Vajpeyi on continuing on as the Chairperson of Lalit Kala Akademi during the Kandhamal riots. Surely, each riot and incident of communal violence is an attack on the liberal, tolerant ethos of the nation. And the fact that it happened, reflects poorly on the government of the day. Why then were there no protests against previous governments? Why were there speeches decrying loss of values during the 2010 Deganga riots, during the 2013 Canning riots, during the Assam riots in 2012? Why has there been no protest by Indian intellectuals on temples being vandalized in Kishanganj, following Akbaruddin Owaisi's speech? Are our 'intellectuals' even aware of these incidents? Why this selective intellectualism?
We have moved beyond an era of pet intellectuals. The old generation of 'Indian intellectuals' have made their hypocrisy evident at every step and deserve to be swept into the dustbin of history. As a nation, we need to move beyond them. There is no doubt that we need strong individuals who can take on the might of the state and oppose policies that deserve censuring. But this opposition must stem from national interest and not from some narrow, parochial self-interest of rewards and government sponsored accolades.
Ramdhari Singh Dinkar's words apply today to all these pet Indian intellectuals "Sinhasan khali karo ki janata aati hai"