"India is the cradle of the human race, the birthplace of human speech, the mother of history, the grandmother of legend, and the great-grandmother of tradition. Our most valuable and most instructive materials in the history of man are treasured up in India only."
-Mark Twain, Famous American Novelist
Bharat is known to be the land of seers, of rishis, of tapasvis, ascetics who through intense tapasya (meditation) realized the Supreme Truth. Bharat is known to be the cradle of the Hindu religion, which stands on the pillars of eternal knowledge and spiritual realization. This is the land of Adi Shankara—the 8th century theologian and philosopher who consolidated the doctrine of Advaita Vedanta. It is also the land of numerous Bhakti saints who added value to the Hindu civilization through their discourse on oneness and equality. Bharat is the land of great visionaries like Ramakrishna Paramhansa, his ardent disciple Swami Vivekananda, and great spiritual philosophers like Sri Aurobindo, Yogananda Paramahansa, and Maharishi Mahesh Yogi. These gurus have contributed immensely in making Hinduism a worldwide phenomenon.
In the year 1893, it was a Hindu monk who through his audacious speech at the World Congress of Religions at Chicago, helped the Western world in developing an understanding of the Hindu civilization. The remarkable contribution of Swamiji in putting Hinduism on a high pedestal and making it a force to reckon with cannot be undermined. Here was this monk who had compelled the West to take note of a faith which was a product of many years of spiritual churning.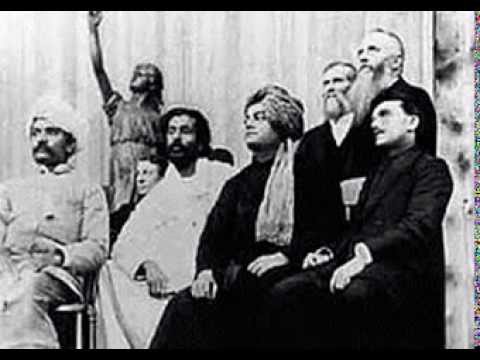 With such a rich and varied history of spiritualism, the people of this great country ought to be more awakened, after all the Hindu faith, unlike the Abrahamic faiths, is free from rigidity and inflexibility. The core principle of the Hindu faith is spiritual awakening through a personal union with the divine. It is a faith which is not dependent on scriptural nuances and rigid customary norms, and although it is undoubtedly a ritualistic faith, it is not a faith bereft of open thinking. In fact, Hinduism is the only religion which allows its followers to believe in so many different schools of thought, each one of them treading a different path but ultimately colluding in the consciousness of the Supreme Divine. The Hindu faith is, therefore, the most adaptive, transformative, and unfenced faith in the world, a faith which for millions of years has been a refuge for those seeking spiritual fulfilment. However, over the past couple of decades, the image of Hinduism has been tarnished by self-proclaimed Godmen who have left no stone unturned to bring disrepute to the religion.
These fraudulent Babas masquerading as 'Messengers of God' have fooled millions of people in India and around the world into believing that their brand of spiritualism is what Hinduism is all about. Having mustered an army of men and women who are willing to die for their Baba, these pretentious imposters have successfully hoodwinked people by playing on their emotions. This, however, is NOT Hinduism. The followers of these charlatan Babas are the most ignorant species in the world. They have not an iota of doubt in their minds about the spiritual prowess of their respective Babas who have very effectively created an image of being their saviours.
These Babas have amassed wealth amounting to crores of rupees, none of which is spent for the betterment of their disciples. Their ill-gotten wealth is invested in business enterprises and real estate. Their ashrams are spread over acres of land, and they act as jagirdars of villages and townships surrounding their ashrams. They live luxuriously and their lives resemble the ostentatious ways of the Mughal emperors.
Be it Asaram Bapu, Baba Rampal, Radhe Maa or the current addition to the pack, Baba Gurmeet Singh Ram Rahim Insan, all these fraudulent Babas raise a gang of followers who have blind faith in them.
The 'Pitaji' of Sirsa claims to have more than 60 million followers across the globe. It is important, therefore, to analyse the social base of these Babas—where exactly does their following come from? Well, as far as Ram Rahim is concerned, most of his followers are Dalit Sikhs who have for long faced discrimination at the hands of the upper caste Jat and Khatri Sikhs. Apart from this, the Dera of Ram Rahim also attracts people from the lower sections of the Hindu society, particularly those who are socially as well as economically backward. However, that does not take away the credit from these Babas of attracting the who's who of Indian society. From politicians to industrialists and from film and television personalities to sports persons, people from all social classes patronize these thugs.
The followers of these Babas can see everything happening in front of their eyes, some of them even partake in the ill-doings of these false gurus, but no one ever questions them. After all, they are the supremos, and if someone ever shows courage and goes against them, they are either killed or silenced for life. A case in point is that of journalist Ram Chander Chhatrapati who had to pay with his life for exposing the rape accused Baba Ram Rahim, and of course there is no information regarding the whereabouts of those two brave women who came out and shared their story of distress.
These treacherous Babas have made a mockery of the guru-shishya parampara on which the entire edifice of spiritual knowledge rests. They have damaged the reputation of the Hindu faith to such an extent that people have started calling them reincarnations of Lord Krishna. To add more salt to the festering wound, these Babas claim to possess powers akin to the great seers of ancient times, and their followers gladly accept all the gibberish spoken by these Godmen.
The conviction of Ram Rahim is that light at the end of the tunnel which can help in sanctifying Hinduism, and can assist in bringing people out of the illusionary world created by these fake Babas. It is a verdict in favour of the Hindu faith, and it definitely is a step in the right direction. The people of Bharat have to realize that Babas like Ram Rahim are not their saviours, and that they do NOT represent Hinduism. All they intend to represent is their own interest of duping people and constructing empires by exploiting their vulnerability. These thugs are not even social reformers who can claim to bring about a reformation in the social order. They are hardly interested in alleviating the lives of their disciples. Their disciples continue to remain poor and backward, and there is absolutely nothing that their Baba can do for them except of course making them believe that he is their messiah.
The turn of events in Panchkula and other parts of Haryana and Punjab after the pronouncement of the verdict on 25th August clearly shows the amount of faith people have on these criminal Babas. The violent eruptions in the two states and some areas of Delhi NCR lead us to ask some fundamental questions—will a Baba encourage hooliganism? Will a man who calls himself a 'Messenger of God' raise an army of violent hoodlums? Will a spiritual guru ever ask his disciples to act against the interests of the state? Will a person who is spiritually awakened need a cavalcade of 200 cars?
The people of this great nation have to start looking within. A bit of introspection is always good and does no harm to anybody. It is important now, for all those people who have been swayed away by these Babas to turn their attention inwards and look for peace and tranquillity within their own souls and not in the noisy satsangs of these duplicitous Babas. People have to realize that a real Guru will guide you through to spiritual wisdom and that he will not ask you to fulfil his physical or material needs. Women, especially, have to realize that sexual misconduct cannot be misconstrued as 'Pitaji's Maafi.' A crime is a crime and no matter how powerful you think your Baba is, the judiciary of this country is way more powerful than your Baba.
It was the Hindu civilization which paved the way for the transition from ignorance to knowledge, and in the 21st century it will be this very civilization which will become a jagat guru once again, provided the people of this country chose knowledge and spiritual wisdom over ignorance.