Lights, camera, action! The mighty Sunny Deol, known for his earth-shattering dialogues and action-packed performances, has been an iconic figure in Bollywood for decades. While he might have taken a brief hiatus from the big screen, we, his die-hard fans, believe that it's high time to bring him back into action. So, grab some popcorn and get ready as we present the sequels that could bring Sunny Paaji back to his throne.
1) Ghatak 2.0: Kashi in Delhi's Okhla or Seelampur – Too Many Kaatya-uddins There!
Remember the iconic "Ghatak: Lethal" where Sunny Deol played the fearless and fierce Kashi Nath? The film left an indelible mark on the audience with its hard-hitting action and emotional storyline. Now, brace yourselves for "Ghatak 2.0," where Kashi finds himself in the heart of Delhi, taking on the nefarious underworld dons in Okhla and Seelampur.
In this sequel, the stakes are higher, and the challenges are greater as the Kaatya-uddins have multiplied like rabbits in these regions. Kashi's sole purpose is to rid these areas of their evil clutches and restore justice. With a perfect blend of nostalgia and fresh storytelling, "Ghatak 2.0" promises to be an adrenaline-pumping blockbuster that will make us fall in love with Sunny Paaji all over again.
Also read: 11 Greatest Indian Films that were never nominated for the Oscars
2) Arjun 2.0: The Retired Old Man in Bengal – Forced to Fight the System Once Again
"Arjun" was a movie that showcased the raw and passionate side of Sunny Deol, where he played the role of a fierce student leader seeking justice for his friends. The movie left a lasting impact on the minds of the audience, and now, we yearn for "Arjun 2.0."
In this sequel, we find the retired old man Arjun Malvankar living a peaceful life in Bengal. However, fate has different plans for him, as he gets entangled in the political quagmire of the state. The juxtaposition of an aging protagonist with the same fiery spirit of his youth will resonate with audiences, reminding us that age is just a number when it comes to fighting for what's right.
"Arjun 2.0" will not only bring back Sunny Deol in a power-packed avatar but also shed light on the prevailing issues in society and the significance of fighting for justice, no matter the circumstances. With a compelling storyline, intense action, and powerful performances, this sequel has all the ingredients to become an instant classic.
3) Indian 2.0: DCP Rajshekhar Azad – The Punjab Police Chief Leading the War Against Khalistanis
"Indian," a cult classic, showcased Sunny Deol as DCP Rajshekhar Azad, a patriotic police officer determined to eradicate corruption. The film struck a chord with the audience and instilled a sense of pride in our nation. Now, imagine "Indian 2.0," where DCP Rajshekhar Azad is appointed as the Punjab Police Chief, leading the war against the rising Khalistani insurgency.
In this sequel, Azad faces a daunting challenge as he confronts the resurgence of Khalistan movement in the state. With his unwavering commitment to his country and a strong sense of duty, Azad embarks on a mission to safeguard the unity and integrity of India. The film will not only showcase thrilling action sequences but also delve into the complexities of patriotism, identity, and the duty of a law enforcement officer.
"Indian 2.0" will not only pay homage to the original film but also address contemporary issues, making it highly relevant to today's audience. With its compelling narrative and Sunny Deol's powerhouse performance, this sequel has the potential to become a defining film in his illustrious career.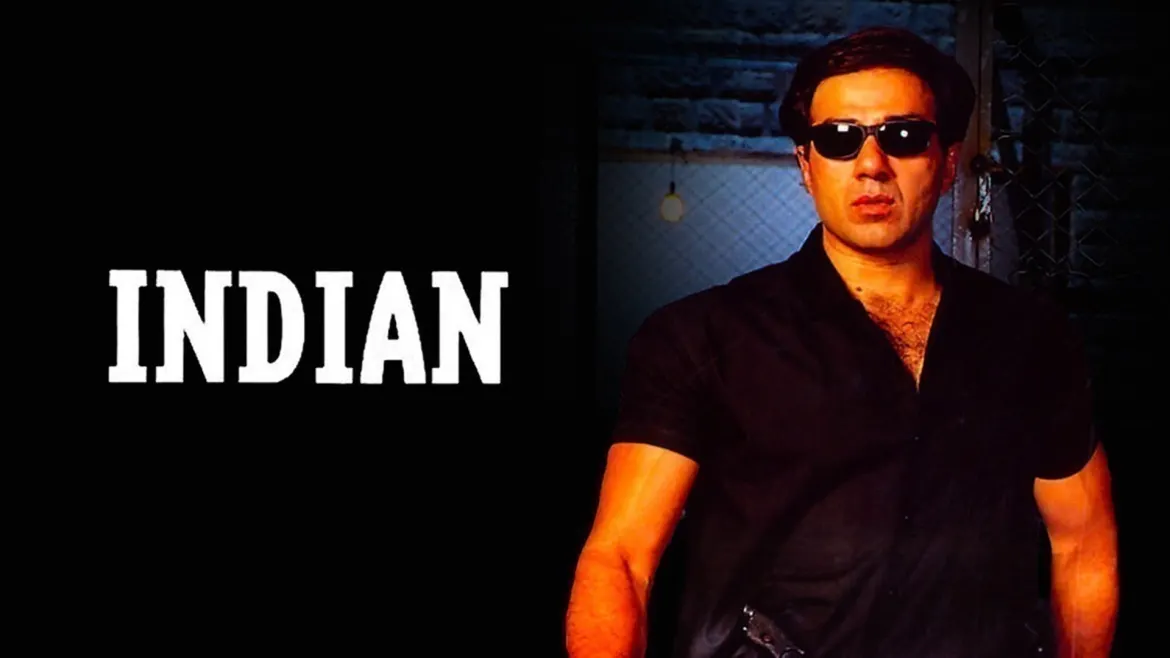 4) Darr 2.0: Retired Naval Chief Sunil's Secret War with Road Romeos
"Darr" was a psychological thriller that saw Shahrukh Khan playing an obsessive lover. But for "Darr 2.0," we have a different angle in mind. Sunny Deol, now portraying a retired Naval Chief named Sunil, takes it upon himself to wage a secret war against the Road Romeos who threaten the safety of women on the streets.
In this sequel, we find Sunil, a respectable retired officer during the day, but as the sun sets, he dons a masked avenger persona known as Rahul Hunter. By night, Rahul Hunter roams the city, striking fear into the hearts of those who dare harm innocent people. This vigilante thriller will be a rollercoaster of emotions, with suspense, action, and a strong social message about women's safety and empowerment.
With "Darr 2.0," Sunny Deol will showcase his versatility as an actor, and his portrayal of the complex character will leave the audience in awe. The absence of Shahrukh Khan's character from the original will be overshadowed by the intensity and brilliance of Sunny Paaji's performance.
Also read: 11 Worst Indian Films with ironically the best trailers
5) Damini 2.0: Advocate Govind's "Aisa Jhatka Doonga, Jhatakna Bhool Jayega" Avatar
The unforgettable courtroom drama "Damini" showcased Sunny Deol's exceptional acting skills as Advocate Govind. The iconic "Aisa Jhatka Doonga" dialogue still gives us goosebumps. In "Damini 2.0," we see Govind back in his classic avatar, fighting for justice once more.
In this sequel, Govind is back in action, defending another Damini against injustice. The film will explore new challenges and dilemmas faced by our legal system, reflecting the current societal issues. Sunny Deol's impeccable performance will evoke nostalgia while adding a fresh perspective to the character.
The movie will not only entertain but also serve as a powerful reminder of the importance of upholding truth and fighting for justice.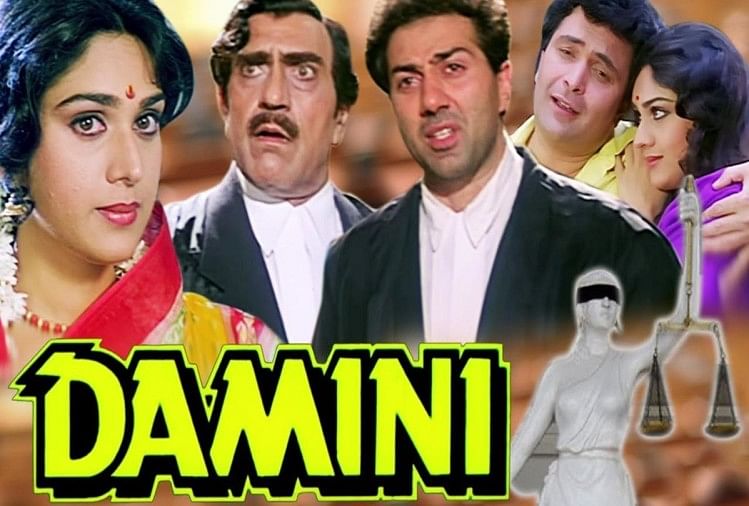 Now, some might argue that a sequel to "Darr" without Shahrukh Khan is impossible. But we beg to differ. All you need are Sunny Deol, Juhi Chawla, and cleverly incorporated flashes from the first film, and voilà, you have a readymade blockbuster in your hands! So, dear directors and producers, what are you waiting for? Embrace the nostalgia and give us the sequels we deserve!
It's high time we bring back Sunny Paaji into action. With the right mix of action, drama, and wit, these sequels have the potential to be blockbuster hits and reignite the magic of Sunny Deol on the silver screen. As Joker once said, "All it takes is a little push," and we hope this article is the gentle nudge needed to set the wheels in motion for these epic sequels. So, let's rally together, share this article far and wide, and make our dreams of seeing Sunny Paaji in action once again come true! Bollywood, are you listening? The time to roar "Dhai Kilo Ka Haath" is now!
Support TFI:
Support us to strengthen the 'Right' ideology of cultural nationalism by purchasing the best quality garments from TFI-STORE.COM
Also Watch: