In the glitzy world of Indian cinema, success and failure go hand in hand. While some actors and actresses soar to great heights with their talent and box office hits, others face numerous failures along their journey. Surprisingly, there are a few individuals who, despite facing repeated setbacks, continue to receive multiple opportunities to grace the silver screen, for reasons best known to the makers. Here, we present some of such artistes, irrespective of profession or lineage, who have stay relevant despite their share of failures. Imagine the list which Anurag Kashyap and Deepika Padukone just missed by a few inches of creativity:
Sonam Kapoor Ahuja:
If there was a contest for the Rahul Gandhi of Bollywood, Sonam Kapoor would have done that title hands down. Barring the lone exception of Neerja, Sonam Kapoor has hardly been impressive as an actor, and yet multiple opportunities were wasted in bringing out the actress that nobody saw. For once, even Arjun Kapoor can claim to be a better actor than her, and we're not joking!
Taapsee Pannu:
It's true that being an outsider in Indian cinema, especially Bollywood, is far from easy. But for Taapsee Pannu, it's just the other way. Having forayed into Bollywood after a seemingly okayish stint in Telugu cinema. Taapsee showed promise with films like Baby, Pink to name a few. However, it seems that success went to her head, and the road has been all the way downhill for her. Yet, she is getting multiple opportunities, including the much-touted Raj Kumar Hirani flick Dunki. Imagine being this lucky!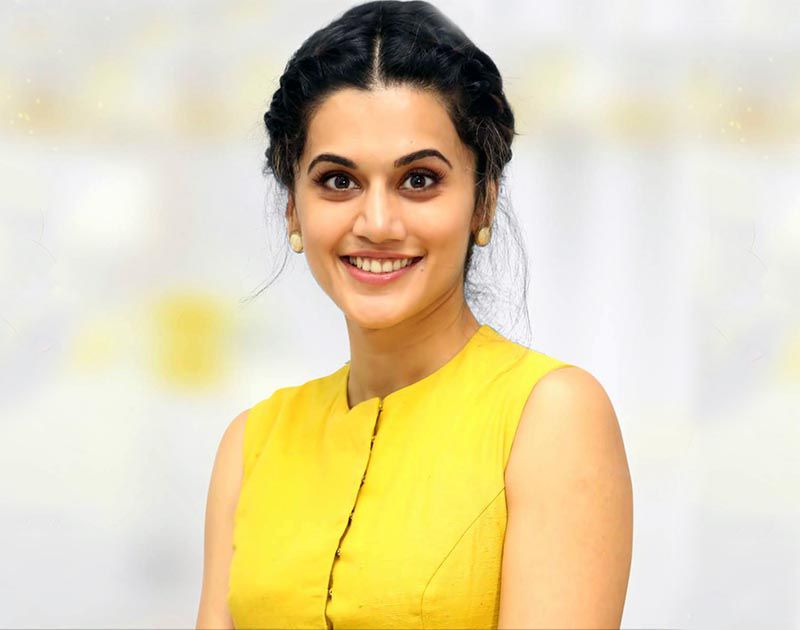 Also read: Indian Politicians Who Deserve a Biopic/Web Series of Their Own
Ananya Panday:
If rolling up your tongue and touching it to your nose is considered as a kind of talent, then probably Instagram Reels is an ocean of such talents. But that's Ananya Panday for you! Despite having given a string of flops, including the horrible "Liger!", the daughter of Chunky Panday is continuing to get multiple projects, including a historical project with Akshay Kumar! What more can one say!
Nawazuddin Siddiqui:
Imagine having the aptitude of Manoj Bajpayee, the attitude of SRK, and a potential for being a suitable replacement of Irrfan Khan, but you end up being the "Gareebon ka John Cusack". That's what Nawazuddin Siddiqui has unfortunately turned into.
The one thing that any artist must not do is to develop a holier than thou attitude, but this is exactly what Nawazuddin did, and now, he is no more than a laughing stock for the Indian cinema, with back-to-back disasters like "Jogira Sa Ra Ra" and "Tiku Weds Sheru" to his credit. It wouldn't be wrong to say that Nawazuddin is the male "Kangana Ranaut" of Indian film industry!
Tusshar Kapoor:
Like "Dhoom" was for Uday Chopra, the "Golmaal franchise" brings out the Undertaker in Tusshar Kapoor. Who would've thought that the son of an otherwise successful star Jeetendra would turn out like that? Yet, he continues to get opportunities, even if for just "Golmaal".
Arjun Kapoor:
It would be inappropriate to write a paragraph on him, a thesis or a novel would be more satisfactory. If even your father acts better than you, for whom acting is not even a full-time profession, you know you are in serious trouble. But all Arjun Kapoor cares about is threatening the masses for daring to call out the mediocrity in Bollywood films!
Also read: Indian films with mind boggling endings
Anubhav Sinha: 
Is Anubhav the Jaydev Unadkat or Riyan Parag of Indian cinema? If not, then what is the reason that filmmakers as influential as Bhushan Kumar are ready to waste their precious money on this joke of a filmmaker? With the lone exception of "Tum Bin", and to some extent "Ra.One", name me one film of Anubhav Sinha, that you are ready to see, without any hesitation.
The entertainment industry is a competitive arena where talent and success are not always correlated. While the aforementioned Indian artistes have been given multiple opportunities despite several failures, it is essential for them to reassess their careers and consider retirement or explore alternative avenues within the industry. Undoubtedly, nepotism does have a factor to play, but by that logic, Akshaye Khanna, Sunny Deol and Abhishek Bachchan would have had relatively long and successful careers.
Support TFI:
Support us to strengthen the 'Right' ideology of cultural nationalism by purchasing the best quality garments from TFI-STORE.COM
Also Watch: