According to a report by the Economic Times, the Finance Ministry is scrutinising the record books of various departments. The Ministry, led by Nirmala Sitharaman, wants to ensure that funds are used in a timely and efficient manner. In the coming future, meetings will be held more frequently, and reports will be sought after on quick demands to review progress.
An official cited by the newspaper said, "Capex is being monitored very closely at the highest level in the ministry (by the finance minister). This is in addition to the regular meetings held by senior officials from the departments of economic affairs and expenditure." The official further added that some states are lagging behind and need to be more proactive in this regard.
Huge allocation to capex
The scrutiny has intensified in the wake of record allocations to capital expenditures in the budget. The Finance Minister has announced that over Rs 10 lakh crore has been allocated for capital expenditure. This is a sharp increase of 33 percent over the Rs 7.5 lakh crore in FY22, which was 24 percent over the previous year. 5 lakh crores have been allocated to roads and railways. On the other hand, states will get Rs 1.3 lakh crore for capex. The total number is in line with the established trends.
Also read: There is a commonality between Hindenburg and George Soros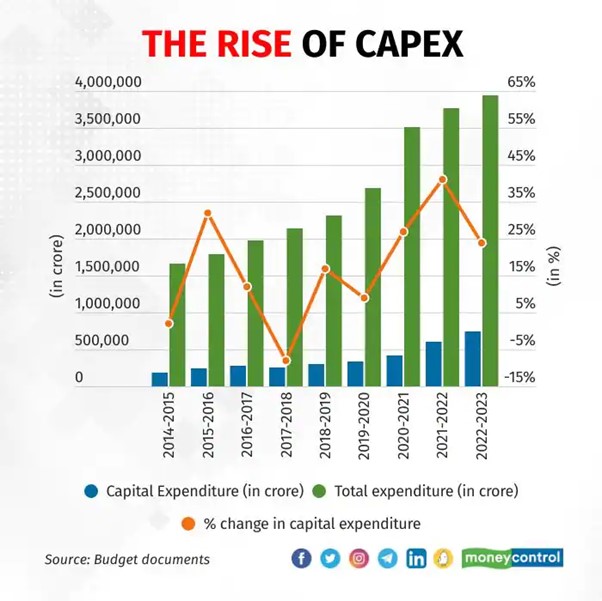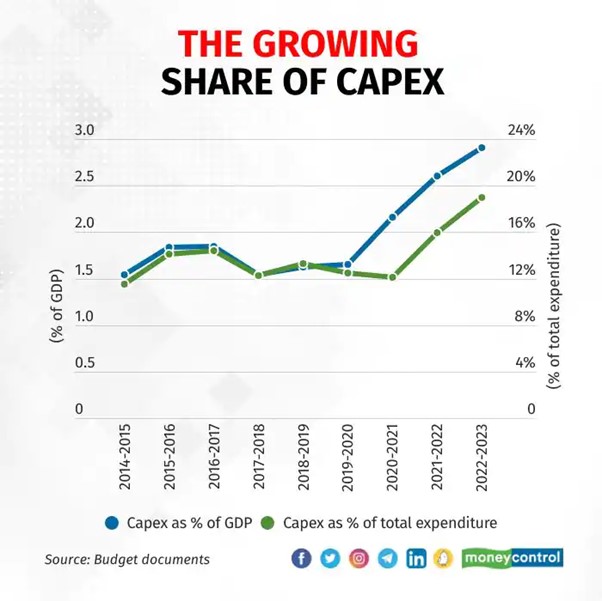 However, there are several layers of problems associated with the efficiency of capex. These include poor project planning and implementation, a lack of transparency and accountability, limited capacity and skill, inadequate monitoring and evaluation, and, of course, political interference. Consequently, capex is mired in a mix of hits and misses.
Mixed bag of problems
Between April and November of 2022, only 5 states, namely Uttar Pradesh, Maharashtra, Karnataka, Tamil Nadu, and Madhya Pradesh, were responsible for 47 percent of total capex. The sheer inequality is just gargantuan. This is the reason why states could only utilise 39 percent of their total budgetary allocation for capex.
For the centre, the corresponding figure was clocked at 60 percent, which is also not an acceptable figure, despite being better than states. It is as if most states do not even care about long-term infrastructure creation. Nothing else explains the share of 32 percent of eight states in overall expenditure.
Also read: The saga of missed opportunities: Yahoo and its historic blunders
Then there are problems with cost overruns. Recently, it was reported that in 335 projects, the allocation fell short of Rs 4.46 lakh crore. All these projects have received more than Rs 150 crore. It turns out that 871 other projects are delayed as well, with 131 projects delayed by more than 5 years.
This kind of stuff hinders the nation's growth. The problem appears to be large, but it is manageable with some strict vigilance. The government is doing just that.
Support TFI:
Support us to strengthen the 'Right' ideology of cultural nationalism by purchasing the best quality garments from TFI-STORE.COM
Also Watch: