Rishabh Pant-Urvashi Rautela controversy: All of you have watched the court proceedings of Johnny's defamation suit on Amber Heard. It went for so long because our mind is not ready to believe that a woman can be so evil and toxic. There is a parallel going on in India. Ever heard about the Rishabh Pant-Urvashi Rautela saga? No, it is not funny.
Urvashi Rautela in Mumbai?
So, Urvashi Rautela is in Mumbai. Or should I say, her PR crew is in Mumbai. Recently, she posted a photo of Mumbai's Kokilaben Dhirubhai Ambani hospital. It is the same hospital where the injured Rishabh Pant is admitted. The man has been airlifted for better treatment. He is in desperate need of some peace and time off from the 24-hour long constant drama around celebrity status.
Ideally, a celebrity should understand it. Urvashi Rautela is a celebrity, right? Yeah, she is not getting more movies like earlier, still she has a formidable presence on social media and new brands constantly sign up with her. Urvashi Rautela should be according peace time to Rishabh Pant. But, why would she? It is as if footage on her cryptic social media posts for Rishabh matters more than Rishabh's health.
The genesis and aftermath
It all started last year. Earlier there were rumours about both being in a relationship. Somehow, things didn't turn out well. News of Rishabh Pant blocking Urvashi Rautela on WhatsApp surfaced and was cited as a declaration of end of relationship. Suddenly in August 2022, Urvashi gave an interview in which she said that a certain individual had waited 10 hours for her while she was sleeping.
Meanwhile, she woke up with 17 missed calls from the gentleman. She named this person as "RP". Of course, it was not for Ricky Ponting. People quickly speculated that it was about Rishabh Pant. In response, Rishabh called her hungry for publicity. Then Urvasi responded with calling him "cougar hunter".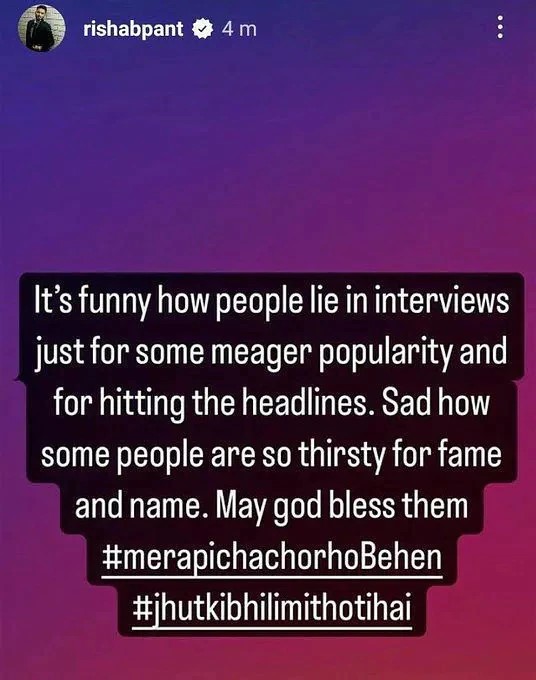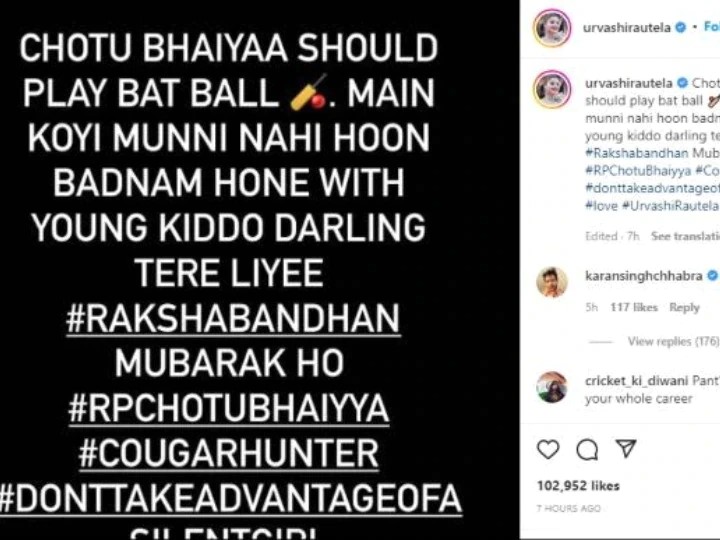 Things only went haywire from there. Then Rishabh Pant went to Australia and Urvashi Rautela followed. More than the game, people started to focus on Pant's alleged love-hate relationship with Urvashi. No one knows the intention behind it. If we have to judge the actions by the end result, it gave much needed fame to Urvashi. Despite not getting movies, she has been in the news for the past few months.
Bollywood insiders know that any publicity is good publicity. PR agencies crank up minute things to get footage for actors and actresses. Media footage directly translates to money. It happened here as well. Netflix cashed in and collaborated with Urvashi Rautela for yet another cryptic video about her association with Rishabh. The video with Ryan Gosling is a pinned post on Urvashi's handle.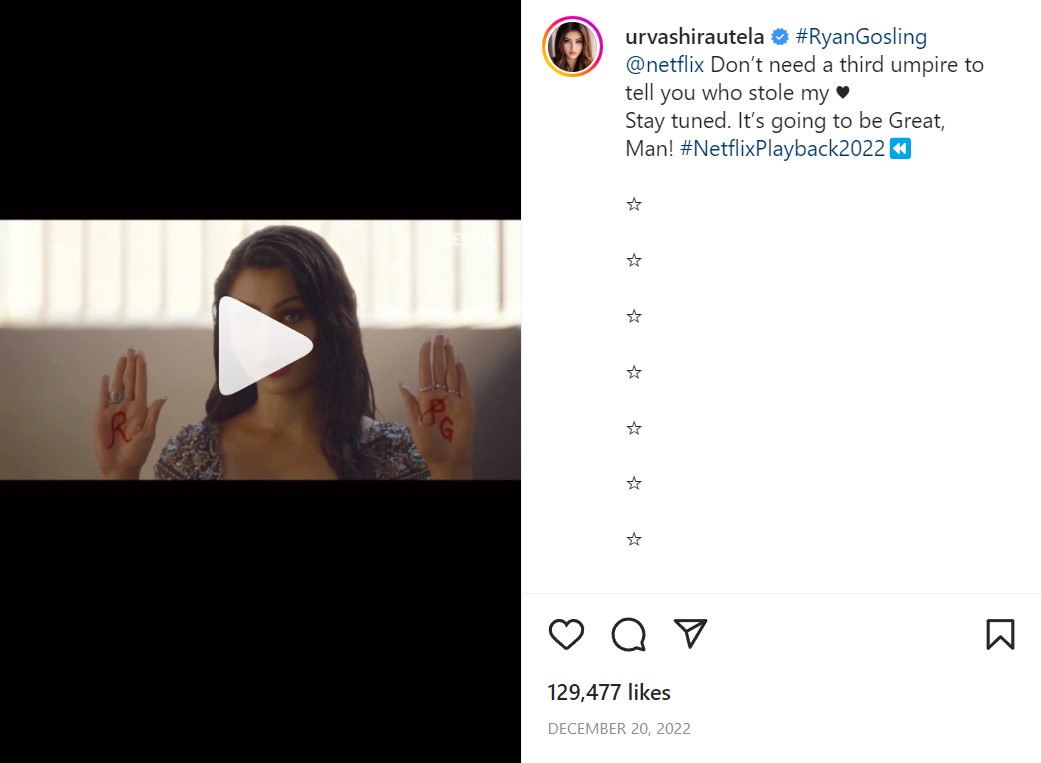 No one cares about Rishabh
Meanwhile, very few dared to care about Rishabh Pant's opinion in all this drama. When such things transpire, people generally refer to it as a victory for boys. Normally, it is them who are believed to be engaged in such stuff. It never crosses people's mind that in the day and age of equality, things are getting equal on all fronts, especially the bad boy phenomenon. In the name of women empowerment, women are constantly told by Corporate Dollars that they should ape bad boys of society in order to get ahead in their life and career.
Also Read: Rishabh Pant should be stopped before he becomes Pandya 2.0
Heavy drinking, drink and drive, smoking, road rage, women are being told to do everything. In a recent podcast on ANI, renowned Journalist Palki Sharma Upadhyay hinted about the existence of this phenomenon in top brass of media too. No wonder, the final product of all this brainwashing is turning out to be that level of creep. It is a top-down change and common people are taking it as funny.
Which is why the majority of the 1.4 billion strong Indian population deserves condemnation. Very few have clearly named this phenomenon as "stalking by Urvashi". Most of us are sitting in our blankets and enjoying the drama at the expense of Rishabh's dignity. He had clearly expressed his disapproval for it, but very few care. After all, a man's integrity is a joke for society. Every top-notch male celebrity knows it. He can't do anything because for our legal system, only men can stalk and not women.
Support TFI:
Support us to strengthen the 'Right' ideology of cultural nationalism by purchasing the best quality garments from TFI-STORE.COM
Also Watch: