Change is the only constant. Change changes you. If you do not change with changing times, new competitors will hunt and shoot you down. The dawning realisation is getting clearer for Amazon and Flipkart. Their duopoly in the e-commerce sector is getting challenged from many quarters. Meesho is leading the charge.
Meesho beats Amazon and Flipkart
The year 2022 is bringing out a sea change in India's online shopping segment. For the first time in many years, Amazon and Flipkart are not the preferred choices for consumers. According to a report by the Mint newspaper, Meesho was the most downloaded shopping app during the first half of the year. It was downloaded by more than 12.7 crore Indians. On the other hand, 8.1 crore people downloaded Amazon, while Flipkart was downloaded only by 5 crore individuals.
Meesho's arrival got more solidified during this year's festive season as well. In the first week of festive season sales, Meesho pinned Amazon to occupy the second spot in total order volume. Meesho's five-day Mega Blockbuster sale event resulted in the placement of 3.4 crore orders between September 23 and September 27. It was a huge 68 percent jump over the previous year's numbers. Meesho's success was driven by an increase in demand from Tier-2, 3 and 4 cities. In fact, 60 per cent of its orders came from Tier-4 cities.
Also read: Priyank Kanoongo goes after Amazon's conversion racket
Meesho tasted initial failures
This is exactly what the main USP of Meesho is. Right from 2015, Meesho founders focused on making it seamless for local producers to sell their products. It was the time when manufacturers were realising the faultlines of tying up with companies like Amazon and Flipkart. Rather than assimilating them in the e-commerce segment, both these companies started to chart a territory of their own and made it untrendy to buy goods from the local market.
Meesho founders Sanjeev Barnwal and Vidit Aatrey decided to target one corner of disgruntled sellers. When it was established, Meesho was named FASHNEAR. As the name suggests, it was intended to allow consumers to buy clothes and other fashion accessories from local shops. FASHNEAR took care of delivery and other clerical stuff. The model was similar to that of Swiggy and Zomato. The only difference being that food delivery apps deliver food, while FASHNEAR delivers clothes from local shops to the local people.
Despite the idea being virtuous, it did not click. Partly because consumers were not too fond of clothes from local shops and partly because shopkeepers also wanted to sell their products all across India, Both these problems were solved by Amazon and Flipkart. There was absolutely no reason to choose FASHNEAR over them. Additionally, the company did not have much funding to advertise their business model, while Amazon and Flipkart advertisements dominated the TV chart. Both these companies have reportedly poured over $22 billion in India.
Also read: Future group refuses to bend in front of Amazon
Street smartness by Meesho founders
These giants had their own Research and Development centres, while FASHNEAR had not. The founders themselves decided to do a ground-level survey and visited streets after streets. Sanjiv and Vidhit found that local shopkeepers had adapted to the technology in their own way. They were using social media apps to advertise and sell their products in their own locality. Around the same time, the Modi government's flagship Stand-up India had started to become the new buzzword among business communities.
Women who wanted to earn some extra bucks during their free time were selling their products in their own localities. They used to do it from their own homes and not any physical shops. Vidit and Sanjiv saw a burgeoning market. Both of them saw the animal spirit starting to percolate down to Tier-2, Tier-3, and Tier-4 cities in upcoming years. But there was a problem. The problem was not talent, but a lack of physical infrastructure available to local entrepreneurs.
The FASHNEAR founders solved the problem by eliminating its necessity altogether. They knew that within a few years, Internet penetration would reach the last mile of the country. Sanjiv and Vidit told budding entrepreneurs that they did not need to own any inventory. They could simply earn money by reselling products. Its model is simple.
Manufacturers of commodities such as clothing, accessories, furniture, culinary utensils, and cosmetics list their products on the Meesho shopping app. Their merchants choose products and sell them using social networking platforms like Facebook, Instagram, and WhatsApp, among others. Finally, independent resellers sell these products to the final consumer using social media platforms. Meesho takes care of other formalities.
The model gained traction, and soon big investors followed the market demand. Meesho is currently backed by millions of dollars from famous companies such as B Capital Group, Fidelity Management and Research Company, SoftBank Vision Fund, Prosus & Naspers, DST Partners, RPS Ventures, Shunwei Capital, Sequoia Capital India, and even Meta.
Also read: Reliance's masterplan to crush Amazon looks pretty solid
Loved by Tier-2,3 and 4 cities
The increased flow of cash made it easier for Meesho to cater to the demands of non-tier-1 cities. Products listed on Meesho are, on average, 15-20 per cent cheaper than on other platforms. It has 65 million active products listed in 30 categories. Over 70 per cent of products listed on Meesho are available only on Meesho. Meesho's services are available in 8 vernacular languages, namely Bengali, Telugu, Marathi, Tamil, Gujarati, Kannada, Malayalam, and Odia.
No wonder the numbers are increasing at an astronomical pace. By the end of September, Meesho had 7.72 lakh sellers. For context, after nearly a decade of foray into the Indian market, Flipkart has fewer than 5 lakh sellers. Meesho is second only to Amazon India, which has more than 10 lakh sellers. But Meesho is expected to overcome this problem in the near future.
Amazon's profitability has taken a hit during the last few years. It tried to dominate the Indian market by pushing low-margin products like smartphones. Amazon received high volumes in these categories as well.As soon as it tried to take advantage of its trust in the low margin segment by making forays into high-value segments like fashion, beauty, and personal care, Amazon India was left shell-shocked. Moreover, it is continuously failing to capture Tier-2, 3, and 4 cities. These three categories account for more than half of all e-commerce sales, which total more than $84 billion as well. As soon this number is expected to reach $350 billion in 2030.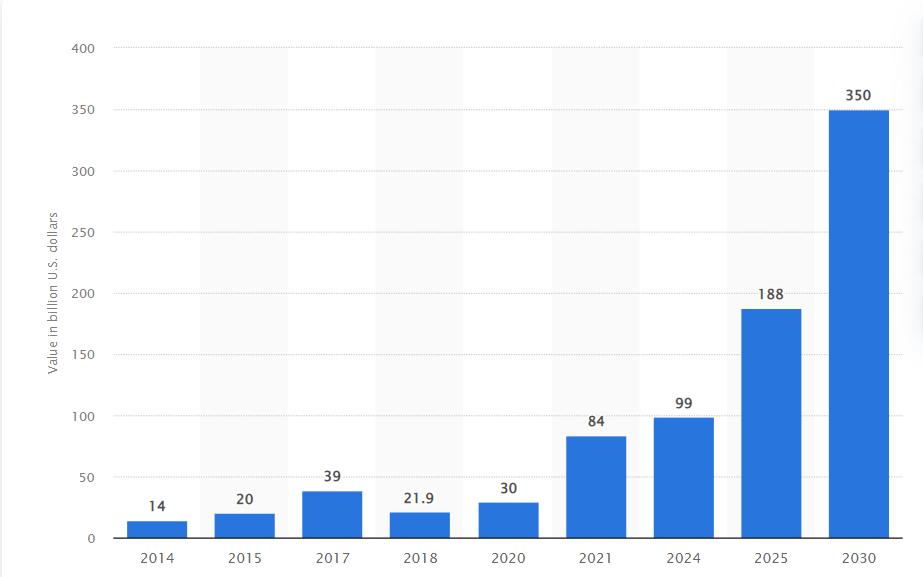 Leading the social commerce segment
Remarkably, social commerce, a sub-segment of e-commerce, is going to dominate e-commerce by 2030. At the end of 2021, its market size was $7.1 billion. Estimates suggest that between 2022 and 2028, India's social commerce will grow at a compound annual growth rate of 62.4 percent. By the end of the decade, the market size of social commerce will be well over $84 billion, the current size of the e-commerce segment.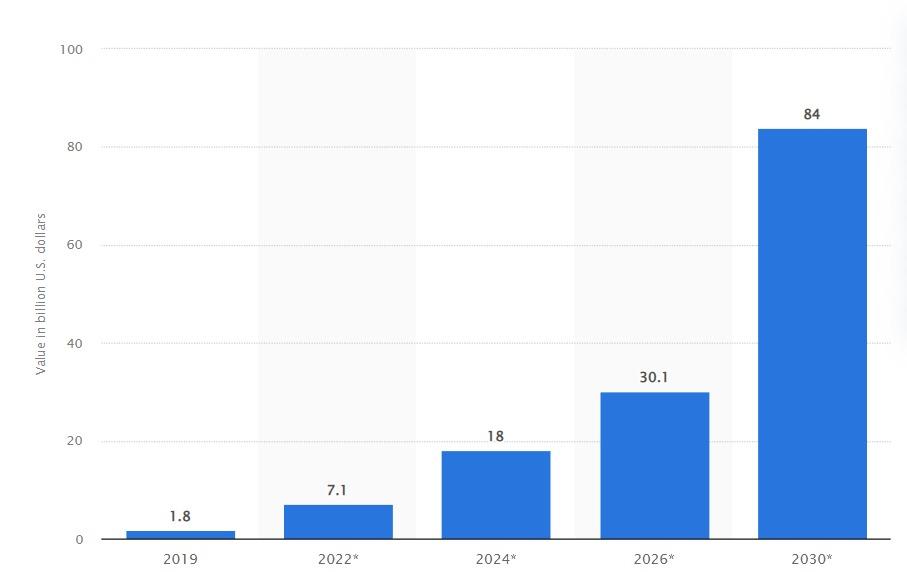 It is here that the Meesho has got the first mover advantage. Meesho has already raised $1.1 billion and is currently valued at over $5 billion. Following Meesho, other big players have also entered the segments. Myntra has launched M-Live, Flipkart has launched Shopsy, Glance, which is backed by Inmobi, has acquired Shop101, and even YouTube has acquired SimSim.
All these entrants are good for India's social commerce market. They are only building on the ideas of Meesho. The competition will only result in better quality products at cheaper prices for consumers. Meesho is not too aggressive like that of other entrants. It is taking its time, which is a clear indication that the Bangalore-based company has some long-term plans for India.
Support TFI:
Support us to strengthen the 'Right' ideology of cultural nationalism by purchasing the best quality garments from TFI-STORE.COM
Also Watch: