Continuing on its legacy of kowtowing to the evil alliance of liberals and Islamists, Twitter once again is providing a shield to the rapists and murderers of Hindus. Recently, Twitter is silencing the voice of Hindus who are being persecuted by radical Islamists on the grounds of religion in Bangladesh.
Twitter locks out Hindus of Bangladesh
In a shocking and shameless diktat, Twitter has shut down the accounts of ISKCON Bangladesh (@iskconbdh) and Bangladesh Hindu Unity Council (@unitycouncilbd). The above mentioned handles were one of the few influential handles which exposed the on-ground brutality faced by Hindus in Bangladesh.
They killed our devotees.@Twitter killed our voice pic.twitter.com/iBSoGpOA1r

— Radharamn Das (@RadharamnDas) October 20, 2021
Radharaman Das, vice president and spokesperson of ISKCON, Kolkata lamented Twitter's actions of blocking those two accounts. Claiming that his own Twitter handle has been subject to similar treatment, he said-"Twitter has killed our voice. Even my Twitter handle is locked many times. I had to delete some of my tweets and after that, I was able to access my account". He also claimed that the microblogging site has become a part of the group attacking the minorities. Das fears the continuation of violence on Hindus in the upcoming months if the people outside Bangladesh do not raise their voices owing to the absence of information.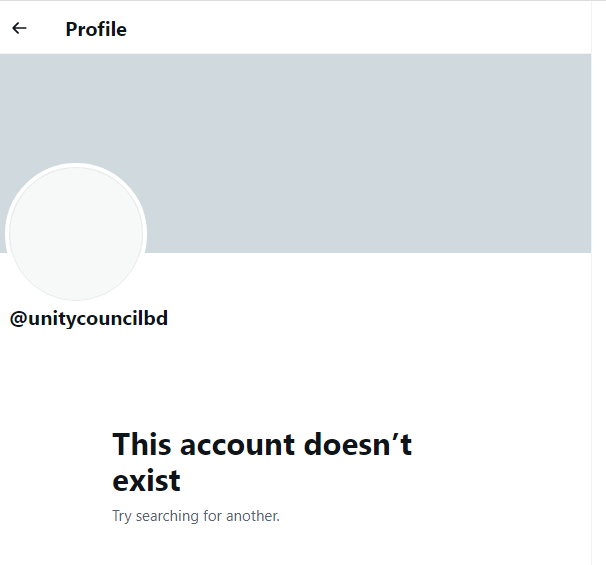 ISKCON demands clarification
Meanwhile, ISKCON has demanded clarification from the microblogging service for its decision to ban their accounts. The organisation's Communications Director, Yudhistir Govinda Das also expressed his thoughts about the possible collusion between the Bangladeshi government and Twitter. Asking Twitter and the Bangladeshi government to bring out the complete truth, ISKCON Delhi Spokesperson Vrajendra Nandan Das said," This should not happen and truth should not be silenced. If we are sharing information through Twitter, people should know. They shouldn't have done this. We will reach out to our ISKCON counterparts in Bangladesh and Twitter and try finding out the truth."
Ethnic genocide going in Bangladesh
As reported by the TFI, Durga Puja – the biggest Hindu festival to be celebrated in Bangladesh, came to an abrupt and violent end on Wednesday (October 13), when Islamists' mobs ravaged the Hindu pandals and mandaps, desecrating the vigrahas and creating chaos by killing 4 people and leaving hundreds injured.
Furthermore, International Society for Krishna Consciousness (ISKCON) temple in the Noakhali district in the Chittagong Division of Bangladesh was attacked by a blood-thirsty, frenzied mob of 400-500 radical Islamists.
Read more: Sheikh Hasina is just a secular face, Islamists run Bangladesh
Twitter-A silencer of people wanting to preserve their community
While Twitter presents itself as an advocate of free speech, promoter of non-violence, and non-political organisation in principles, in reality, it acts exactly opposite to what it represents itself to be. The truth is it reveres in political interventionism and silences the voices of those whom it doesn't like. While the Taliban, one of the most derided terrorist organisations in the world has an active Twitter account, Donald Trump, former president of the USA has been banned from Twitter. In fact, Trump was banned when he was the acting president. In India too, Twitter has blocked several accounts of prominent politicians, including the acting Union Minister Ravi Shankar Prasad. Similarly, Twitter has removed the blue tick on Disinfo lab's profile — a Data Journalism and Info-warfare portal, which exposes Islamic organisations.
Read more: As Facebook designates Taliban as terrorists, Twitter calls them 'fighters'
This move by Twitter is a direct attempt to crush the voices of Hindus in Bangladesh. At the time when Hindus are facing full-blown ethnic genocide in the country, these accounts were the ones bringing out the truth in public. With the suspension of these accounts, Hindus have become voiceless and forced to suffer in silence at the hands of Islamists, just like they have been facing it for the last several decades.