As proceedings against Aryan Khan were going on inside the courtroom, Lawyer Satish Maneshinde left everyone feeling a little surprised when he demanded one-day custody for his client. Satish very manipulatively demanded that Aryan Khan should be under the custody of the Narcotics Control Bureau and not in judicial custody.
Satish Maneshinde is a renowned criminal lawyer. He is mainly known for taking up high-profile cases involving many Bollywood celebrities such as Salman Khan, Sanjay Dutt, RakhiSawant, etc.
Started his career as a junior to Ram Jethmalani
Born in 1965 in a middle-class family of Dharwad, Karnataka, Satish completed his schooling at a private school. He graduated in commerce from the University College of Law, Karnataka. Later he completed his L.LB from the same university. After graduating as a lawyer, he joined the chamber of celebrated lawyer late Mr Ram Jethmalani in 1983. He worked under Mr Jethmalani for almost 10 years and handled various cases which were mainly civil and criminal in nature. Most of these cases belonged to the high profile people like politicians, actors, and other socialites appearing regularly on page three bulletins.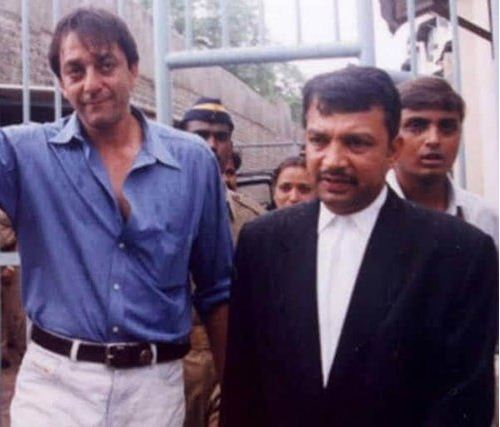 Sanjay Dutt's saviour
Freeing himself from the tutelage of his guru, he came to the limelight when he was appointed as a defence lawyer by Sanjay Dutt in the 1993 blast case. It is reported that Maneshinde was the one who got Sanjay Dutt bail in that case. He is also said to be part of the legal team which defended Sanjay Dutt for possessing illegal weapons in violation of the arms act in 2007.
Salman Khan's team man
Being a close aide of Sanjay Dutt, it seems that Maneshinde was recommended by him to Salman Khan. During the drunk-driving case when Salman Khan allegedly ran over his vehicle on people sleeping on the footpath, it was Satish Maneshide who had secured bail for the 'bhai'. Reportedly, the blackbuck poaching case was also handled by the senior lawyer.
Daya Nayak and Shobhan Mehta
In the disproportionate asset case of Daya Nayak, a Maharashtrian police officer (on whose life the movie Ab Tak Chappan was made), Satish Maneshinde played a major role in securing his acquittal. Other than these high-profile cases, Satish has also represented bookie Shobhan Mehta who was apprehended in a match-fixing case.
Though famous for handling high-profile cases, he recently became a public prosecutor in the Palghar Lynching case and will be representing the Maharashtra government in this case.
Read more: One year of Palghar Sadhu lynching, the deceased await justice
When a builder registered a complaint of extortion against underworld don Chhota Rajan's wife Sujata Nikalje, it was Satish Maneshinde who represented her. Additionally, he is also the one behind Rakhi Sawant's acquittal in an abetment to suicide case. His record of successfully handling high-profile cases was the main reason behind Rhea Chakraborty hiring him in the drugs case in September 2020.