Virat Kohli has spent many days without scoring a century in international cricket. His last century came against a trivial Bangladesh in a test match. In white-ball cricket, he scored his last century around two years ago. To put it in perspective, Ricky Ponting had resigned from limited over the captaincy, 5 days after his last white-ball century. A genius of his generation, it seems like age is finally catching up to our ever-fit and omnipotent Indian captain and he has decided to hang up his captaincy boots in the limited-overs format.
Three formats- too much burden for Virat
According to a report in the Times of India, Virat Kohli could step down as Indian captain after the T20 world cup 2021, scheduled later this year. According to Times of India sources, Virat and BCCI are chalking out a plan about announcing the resignation, they do not want the media to give it a bad twist. The source said- "Virat himself will make the announcement. He is of the view that he needs to concentrate on his batting and go back to becoming what he's always been — the best batsman in the world". Commenting on how this development would be a positive addition for India, the source added- "It will wrap up a historic Test cycle from an India perspective. Virat is also the first to realize that his overall responsibilities as captain across formats are taking a toll on his batting. He needs that space and freshness because he has a lot more to offer. If Rohit takes over as white-ball captain, Virat can continue leading India's red-ball aspirations and work on his T20 and One-day batting. He's just 32 and given his fitness, he will easily play top cricket for another five to six years at least". 
However, BCCI has denied any claims of Virat Kohli resigning from the captaincy. BCCI treasurer Arun Dhamal told the media "This is all rubbish. Nothing as such is going to happen. This is all media creation, BCCI has not met or discussed anything on this issue," he said.
Declining fortitude of Kohli
Recently Virat Kohli has not been at the top of his game, both in terms of his captaincy as well as his batting. Under Virat Kohli's captaincy, India has attended the 'Choker' tag for losing in the semifinals and finals of key tournaments. He has led India in 45 T20s, resulting in just 27 wins. He has neither been able to win an ICC trophy for India nor has his captaincy resulted in IPL trophy victory for his franchise, Royal Challengers Bangalore. He was also under the radar for taking a paternity leave midway through the Australian tour. His mental block in playing Moeen Ali and James Anderson has been a bone of contention for the team.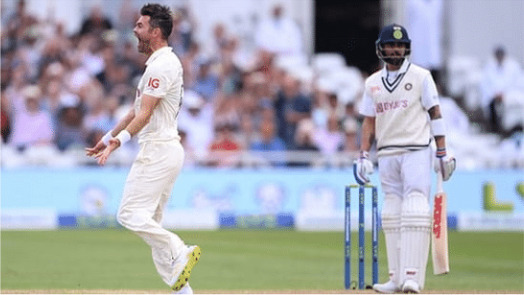 If he decides to shed the captaincy of limited-overs, it will be a good decision for both Kohli and Team, as Rohit Sharma has already established himself as the best limited over opener in international format. The experience of winning 5 IPL trophies as captain makes him a desirable captaincy candidate.