An opportunist disguised as a friend can be every bit as dangerous as an outright enemy. In Indian politics, no one can understand it better than the BJP. Their hopes of utilising the talent of discarded leaders of  opposition are getting constantly undermined by the opportunistic leaders. The latest politician to turn his back against the BJP is Babul Supriyo.
Babul Supriyo has decided to join the Trinamool Congress party (TMC). He said that he did not feel valued and respected in the BJP. In a statement, he said- "I felt I should move on to a place, to a team where the coach would want me in the team and welcome me with open arms." In a reference to his recent ousting from the post of minister of state for environment, forest, and climate change, he said- "I am not really okay with sitting on the bench." Hinting that he was not given his desired seat to contest the 2021 assembly elections, he said "I am willing to fight any election with the only condition that I must be fielded in a 'hard seat'".
Supriyo flip-flops
Babul Supriyo has been a key member of the BJP since the 2014 general elections. As soon as he joined the party in March 2014, BJP gave him a ticket to contest from the Parliamentary seat of Asansol, where he won by defeating Dola Sen. On November 9, he was handed the portfolios of the Ministry of Urban Development and Ministry of Housing and Urban Poverty. In July 2016, his portfolio was changed to Minister of State for Heavy Industries and Public Enterprises. Riding on the Modi wave in the 2019 general elections, he won from the Asansol as a Bharatiya Janata Party candidate defeating Moon Moon Sen by 1.97 lakh votes. However, seeing his popularity in Bengal, BJP decided to field him from Tollyganj in the 2021 assembly elections in Bengal. Unfortunately, he lost the election by more than 50,000 votes. His loss came off as a surprise as BJP had won 77 seats in the election, which was almost 26 times more than the seats won in the 2016 election. Thereafter, he was dropped from the Council of Ministers by Prime Minister Narendra Modi. In the aftermath of his removal, he announced his retirement from politics. Later, he backtracked on his retirement.
Read more: After being punished by Modi govt for his cowardice, Babul Supriyo quits politics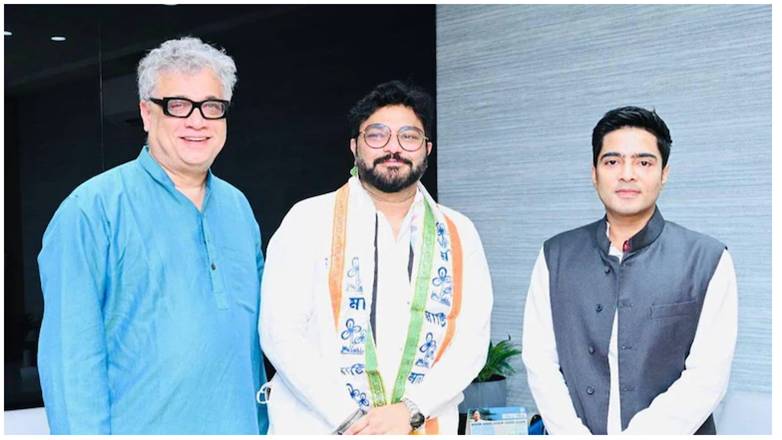 After the Narendra Modi government came to the fore in 2014, a lot of leaders have used the party to wash off their political sins. Many leaders had joined the BJP either because of the disgruntlement in their previous party or because they lost an election. Since they bring a support base with them, BJP tends to give them tickets to contest the election. With Narendra Modi being the face of the BJP in virtually every election, it becomes easier for the particular politician to win the election, as his core voter base merges with the voters galvanised under PM Modi. These opportunists are loyal to the party only to the extent of their demands being met. The moment they sense a better opportunity, they have no qualms about leaving the party.
'Aaya Ram, Gaya Ram' creates discontent
In the 2021 Bengal elections, BJP's policy of welcoming disgruntled politicians from other parties and making them contest elections heavily backfired on them. For instance, at least 16 BJP leaders who switched over from TMC right before the elections had lost their seats. Suvendu Adhikari and Mukul Roy were the only big TMC outcasts who won the elections. However, in June this year, Mukul Roy too, ended up going back to TMC. TMC MP Sougata Roy raised the alarm bell for BJP with his statement that more are likely to join TMC soon. He said- "After the Assembly elections, four BJP MLAs and one MP have joined the Trinamool Congress and more are likely to follow. There are many big names in the BJP who are waiting. This is the beginning of the end of BJP. No right-thinking people can stay there.".
Read more: BJP's tactic of giving tickets to TMC turncoats backfired and now it must review its ticket distribution strategy
BJP is getting bad optics due to these deceptions and backtracking by the opportunistic leaders. On one hand, the party cadre active on the ground has taken a hard hit from the opposition. In West Bengal, 100s of BJP and RSS workers were killed by TMC goons in pre and post-election violence. The loyal cadre of BJP gets disheartened when the same people they fight against capitalise on their hard work, due to opportunists' switchings of sides. Babul Supriyo had refused to help BJP workers caught up in violence with the excuse that stepping out to help workers might result in damaging his vehicle.
The anger of BJP supporters at @SuPriyoBabul 's defection is very real, as is the disgust of ordinary people over people shifting sides. Learning to digest adversity & having patience are part of politics. Sadly, Babul was in a tearing hurry. He may end up damaging his own image. https://t.co/CWVvSYqwUe

— Swapan Dasgupta (@swapan55) September 19, 2021
Changing a party is not a new phenomenon, some do it out of conviction, but most do it out of political opportunism. The BJP, which is the world's largest party (in terms of primary membership), must differentiate between idealists and opportunists, and must make sure that the opportunists will not be welcomed in the party, let alone get a post in the Ministry.