The Kashmir valley may be troubled today, owing to Pakistan-sponsored terrorism in the Indian Union Territory. But, the Indian Army, with all its might, have been preventing the valley from turning into a land of Islamic extremism. And now, leaders from all over the world, including UK leader Bob Blackman, have begun recognizing the efforts of India's military power for maintaining democracy in Kashmir.
'If Indian Army leaves, Kashmir will become Afghanistan'- Bob Blackman
On Thursday, British Parliamentarian Bob Blackman, in a bid to applaud India, said that it is because of the Indian military that the region of Jammu and Kashmir has not resembled Taliban-occupied Afghanistan yet, as reported by Times Now. While responding to a discussion on the human rights situation in J&K in the UK House of Commons, Blackman stated that Islamist forces would eliminate democracy from Kashmir if India were to withdraw its troops from the region.
Interestingly, Parliamentarian Debbie Abrahams and Pakistan-origin MP Yasmin Qureshi gave the debate proposal. In a response, Blackman recognized that Kashmir has been "tainted" by multiple terrorist attacks, killings and forced conversions by radical Islamist terrorists.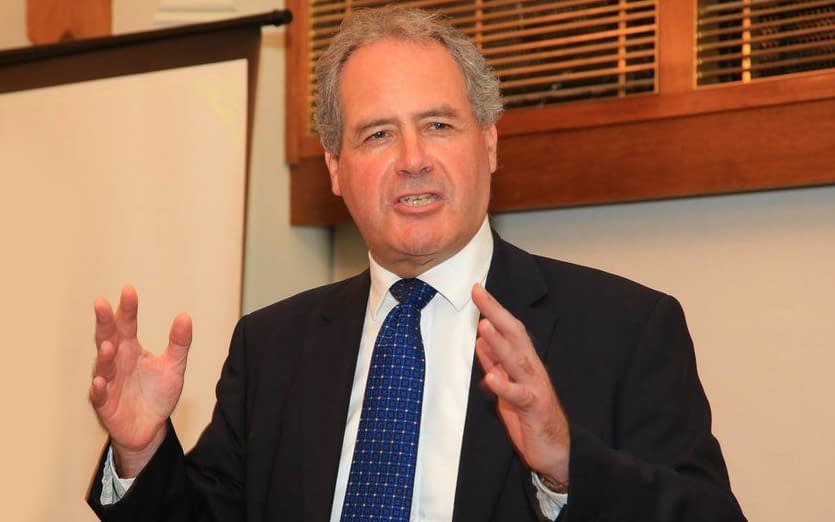 Bob asserted that "It is only the Indian Army and the sound footing of the Indian military democracy that has stopped the region of Jammu & Kashmir resembling Taliban occupied Afghanistan.The region is legally and rightfully an integral part of the Republic of India."
However, the MP also said, "We should remember that while Kashmir Valley may be probably Muslim (dominated), Jammu is predominantly Hindu and Ladakh predominantly Buddhist. And the fact is, historically persecuted religious minorities of Hindus, Sikhs, Christians, women and children have unfortunately suffered in the Valley."
Bob Blackman- India's well-wisher
Bob Blackman has been India's firm supporter for a while. Earlier in 2009, Blackman had written a letter to Prime Minister Boris Johnson following criticism from many MPs in the UK over the abrogation of Article 370 in Jammu and Kashmir. Supporting India, Blackman had also uploaded the letter on Twitter that says "constitutional changes are an internal matter for India".
My letter to @BorisJohnson regarding the excellent decision by @narendramodi & the #IndianGovernment to revoke #Article370 to allow citizens of #JammuAndKashmir to enjoy the benefits of being part of #India pic.twitter.com/gOpmOQj1mv

— Bob Blackman (@BobBlackman) August 9, 2019
In another instance, he also blamed the Labour Party for becoming "an anti-Indian, anti -Hindu party which is not interested in building a friendly relationship with the world's largest democracy but instead wants to import the politics of the subcontinent to the UK for its own narrow and communal interests".
Additionally, Blackman once said that he had hosted a Diwali celebration and the launch of a report into Hindu minority rights in Bangladesh and Pakistan.
The Kashmir struggle
For the past 73 years, the Pakistani army has had tragic illusions of a Kashmir accession due to its Muslim makeup. It has absolutely no moral or legal claims over Kashmir. Because Kashmir borders Pakistan, there is a regular dose of indoctrination, Islamic ideological support and a push for separatism. Weapons and terrorists are regularly transported across the border turning it into a war zone.
Read more: Kashmir no longer an Apartheid Warzone – Thanks to Indian Government
The LOC (Line of Control) between India and Pakistan is the most militarized zone in the world and India is forced to spend a large portion of its budget on its military and in the procurement of Nuclear weapons in the name of Defence. Today, to protect its 1.3 billion citizens, India has the world's second-largest military force and it is the largest arms buyer in the world.