With Punjab Congress MLA admitting that anti-farm law protests are being sponsored by Congress and other opposition parties, the political stir is rising dramatically. Congress MLA Raj Kumar Verka, while speaking with the media, has admitted that the anti-farm law protests across North India are being sponsored by the Congress party.
Farmers Protest, a movement against the BJP: MLA Raj Kumar Verka
The Congress MLA said, "I am telling you. This is a movement against the BJP. Those who have brought these farm laws, 'kala kanoon', this struggle is against them. Where is the doubt in that? The Congress is with the farmers, with this struggle. So we are in a conspiracy in this. What is the problem with that? I am saying openly that we are with the farmers."
#Breaking 1st on TIMES NOW | #Congress MLA Raj Kumar Verka admits 'Cong sponsored farmers protest'. Verka says 'this is a fight against #BJP'. pic.twitter.com/2ZxcuH7u4f

— TIMES NOW (@TimesNow) September 14, 2021
Amarinder asked farmers to leave Punjab
However, the comments come a day after Punjab Chief Minister Amarinder Singh had told the protesters to protest in Delhi instead of Punjab. Recently, Chief Minister Amarinder had asserted, "I just have one thing to say to farmers- tell your brothers, sisters and whosoever is protesting to not ruin Punjab. You do whatever you want to in Delhi, build pressure on them, force them to give in to your demands but don't do all this here. I understand you are protesting in Delhi and Haryana, but why are you protesting here? We always supported you. Please leave the protests sites now."
Amarinder instigated the farmers
Right after Amarinder asked farmers to protest in Delhi instead of Punjab, Hitting Haryana Home Minister Anil Vij accused him of instigating the farmers. Mr Vij took to Twitter to slam Punjab CM and tweeted, "Punjab Chief Minister Amarinder Singh ji telling farmers to do whatever they want in Haryana or Delhi and don't do it in Punjab is a very irresponsible statement. This proves that Amarinder Singh has done the work of instigating the farmers."
पंजाब के मुख्यमंत्री अमरिंदर सिंह जी का किसानों को यह कहना की हरियाणा में या दिल्ली में जाकर जो चाहो करो और पंजाब में मत करो बहुत ही गैर जिम्मेदाराना बयान है। इससे यह साबित होता है किसानों को भड़काने का काम अमरिंदर सिंह ने ही किया है। pic.twitter.com/YqymIKOHOe

— ANIL VIJ MINISTER HARYANA (@anilvijminister) September 13, 2021
Read more: Amarinder fueled farmer protests to attack PM Modi, now it comes back to bite him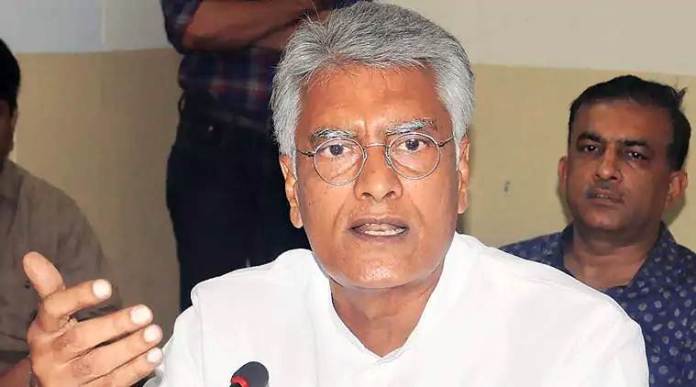 Earlier in July, ex-Punjab Congress Chief Sunil Jhakar had accepted that it was the Punjab Chief Minister who had instigated the farmers to go to Delhi and protest. He had said, "The whole of Punjab came out in protest of the farm laws. At that time if there had been any other CM other than Captain Amarinder Singh, then, the protests being held against BJP today would have been against the Punjab government and Congress."
Congress propaganda against BJP using farm laws
While Amarinder kept instigating the farmers to protest in Delhi, the aged-old Congress party also left no stone unturned to support the fake farmers protesting against revolutionary farm laws. Running the propaganda to defame the central government, Congress IT cell had pitted the Patriotic Sons of Soil against the nation. The party had spread fake news about Indian Men's Hockey Team Captain, Manpreet Singh that he refused to accept Award Money from Modi Government until 3-Black Agriculture Laws are cancelled.
Read more: Congress IT cell fan pages use Olympians' names to strengthen their protests against farm laws. It's all fake
In a move to disrupt the functioning of Parliament, the former Congress party president, Rahul Gandhi, had driven a tractor to the Parliament to protest against the three farm laws. However, Congress chief spokesperson Randeep Singh Surjewala along with Youth Congress chief BV Srinivas and a number of party leaders were detained by the police outside Parliament.
Read more: Congress' tractor drama at the Parliament is set to put the party in serious trouble
India ranked 9 worldwide in terms of exporting its agricultural produce as per the World Trade Organization report published in July. It has been described as a 'global back office' by the WTO. This report was more than enough to put an end to the useless fear created by the Congress party on the impact of farm laws on the agricultural landscape of the country after farm laws were put to test.