On Sunday, the Union minister for road and transport, Nitin Gadkari, stated that the Delhi-Mumbai Expressway will fetch toll revenue of up to 1,500 crores every month and described the new expressway as a "gold mine" for generating income.
The Delhi–Mumbai Expressway is 1,350 km long, which could be covered in 12 hours, an 8-lane wide under-construction access-controlled expressway connecting India's national capital New Delhi with its financial capital Mumbai. It is anticipated to offer a high-speed driving experience to the users and targeted to reduce travel time.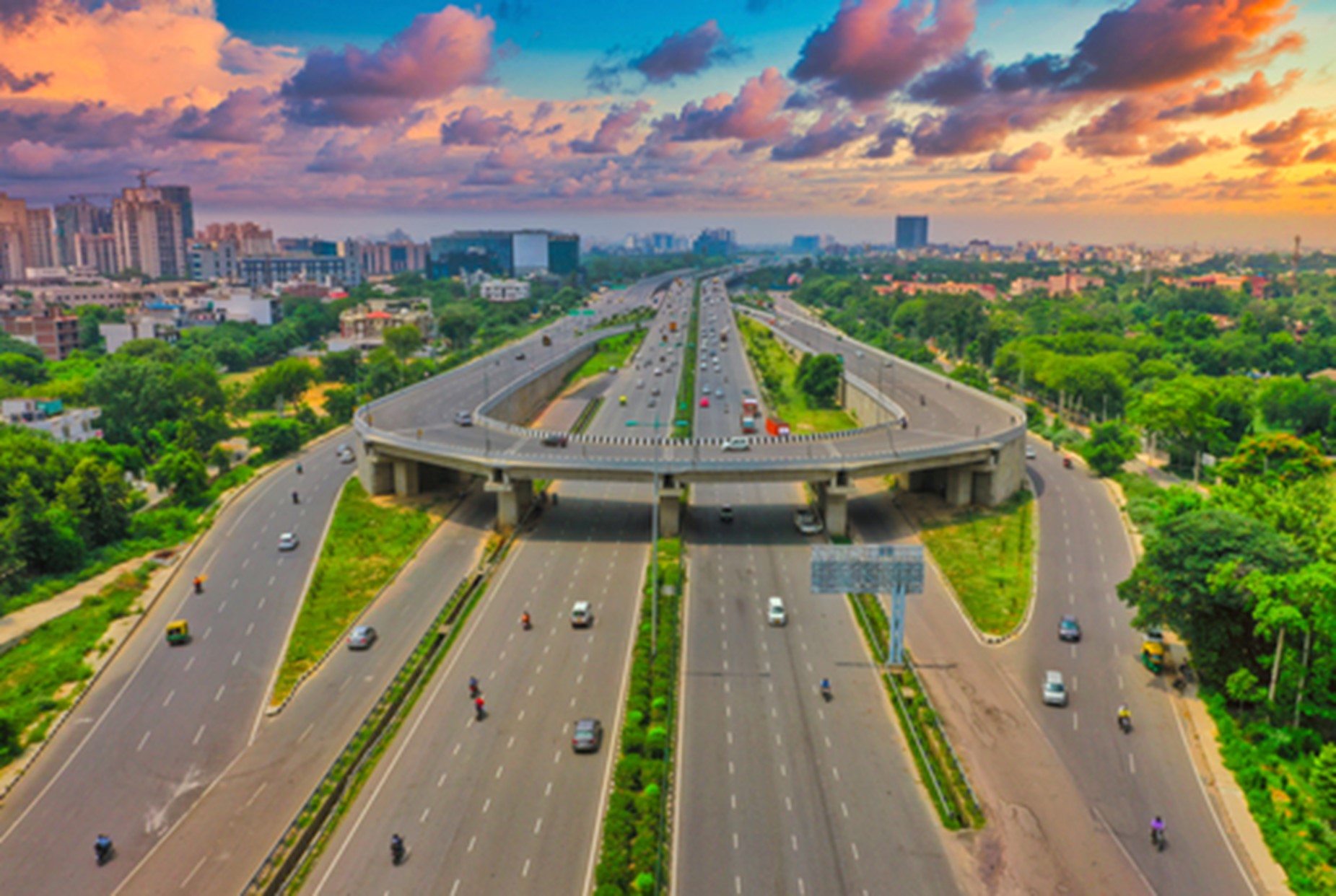 Read more: Delhi-Mumbai Expressway will change inland tourism and trade forever
Two-day road inspection by Gadkari
To assess the status of the project on Thursday, Gadkari completed a two-day inspection of the Delhi-Mumbai Expressway, which is to become the largest expressway globally. Haryana Chief Minister, Manohar Lal Khattar, was also present during the inspection. The union minister during his visit checked the progress of the expressway construction from the air as well as on the road. Gadkari said this expressway will help reduce traffic congestion and pollution level across Delhi and adjoining areas. He further added that the expressway will pass through most of the remote areas of five states giving wings of development to the areas.
A new video shows the minister taking a ride on the expressway in Kia Carnival.
Details about India's new Architectural marvel
The expressway will have eight lanes and will be further expandable to twelve lanes in total; it will pass through a total of 6 states, namely Delhi, Haryana, Rajasthan, Gujarat, Madhya Pradesh, and Maharashtra. The system will connect a slew of major cities from the aforementioned states.
20 contractors have been appointed as a part of this pilot project. One of the contractors 'Patel Infrastructures' hailing from Gujarat also happens to be a world record holder by paving a 2.58 km long road for four lanes in just 24 hours. The expressway is supposed to sustain over 93 points with facilities like ATMs, eateries, charging stations, fuel bunks and more. At every 100 km, there will be a trauma centre to attend to casualties.
Read more: Welcome to the future – A Delhi to Mumbai electric highway is coming
An electric highway
The union minister also proposed the idea of having an electric highway, as out of the eight lanes, four is to be reserved for electric vehicles. Electric trucks and buses will be able to cruise at 120 kmph, eventually saving on fuel and further bringing down the logistics cost. Moreover, the expressway will have wildlife corridors to keep the fauna away from the tarmac. One of which will be a 2.5km long tunnel.
Delhi-Mumbai expressway – A Rs1.40 lakh crore per annum goldmine for NHAI
Gadkari further clarifies concerns around NHAI being burdened with high-level debts; he said that NHAI is not in a debt trap. He also confirms that it will never be in a debt trap in the future. "It is a gold mine, and is on strong footing. In the next five years, NHAI's toll income will rise to 1.40 lakh crore per year from current toll income of 40,000 crore," Gadkari added.
Read more: Fokatkakuch nahi milega,' Union Minister Nitin Gadkari castigates journalist asking for a waiver of toll tax for media persons
The Delhi-Mumbai Expressway is being built as part of the first phase of the project 'Bharatmala Pariyojana' and is likely to be completed by March 2023. The Bharatmala Pariyojana is a centrally-sponsored and funded road and highways project of the Government of India.
The project will see a phenomenal expansion of industrial capacity and infrastructure. Road, rail, port, air connectivity will get a boost in states that fall under the corridor. Many smart cities would be developed alongside the corridor besides making the existing ones smarter, such as the Dholera SIR (Special Investment Region) in Gujarat.
Nitin Gadkari had for sure paced up the road development in India and taken it to a whole new level. The Delhi-Mumbai Expressway is definitely the newest architectural marvel in the road transport system in India which would be recognized and acknowledged globally.
India is historically known for trade in almost every corner of the world, but it lost its edge because the previous government did not focus on connectivity within and outside the country. The BJP government has started realizing the importance of trade and connectivity, and the country is expected to reclaim its economic glory. This massive investment made by the Modi government along with India's 'builder-in-chief' is Nitin Gadkari will surely be well applauded.