Looks like Twitter wants to dig a nice grave for itself. That is why they are deliberately provoking the Indian govt by continuously taking steps that either mock the sovereignty of the nation or insult the brains behind the current Central Government. In a way, Twitter wants to become a martyr in the fight between Big Tech and India, but is it ready to pay the high costs for the same?
Recently, in what can be seen as a desperate step taken to vent out their frustration, Twitter removed the verified stickers of the Vice President of India M Venkaiah Naidu, the Sarsanghchalak of RSS Mohan Bhagwat, the Sahsarkaryavah of RSS Suresh 'Bhaiyaji' Joshi and other important RSS functionaries. Following a huge uproar, Twitter was forced to reinstate the badges. They also gave a ridiculous excuse of 'inactive accounts' in order to defend their stupid actions.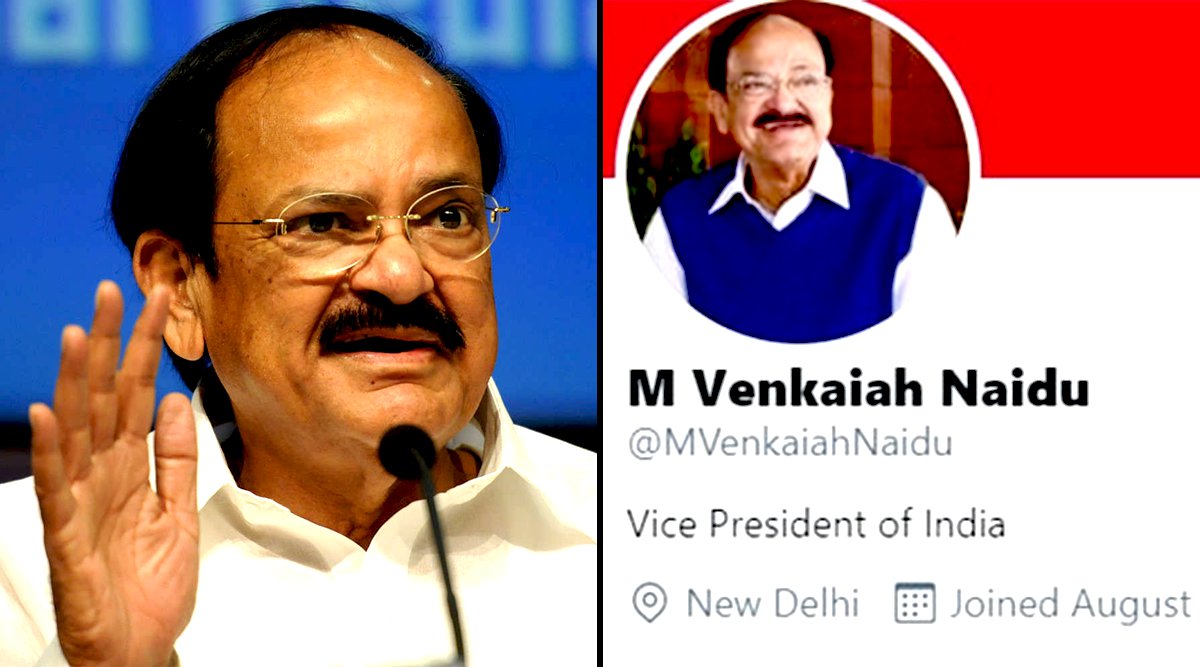 But why is Twitter hell-bent on taking such actions? In a way, this is their way to vent out their frustration after they were unable to make the Indian government dance to their tunes, just like they did in the USA. A couple of weeks ago, the Central Government had issued an ultimatum to the social media companies that if they did not comply with the amended IT rules by 26 May, they would be stripped of the immunity they had from legal action against their dubious policies.
Twitter is extremely notorious in India for their ideological bias, and most Indians are of the opinion that they must be banned outright, just like it happened recently in Nigeria. However, in a way, even Twitter desires the same. In case you wonder why, the reason is simple: Twitter wants India to take action, so that they can present themselves as 'custodians of free speech oppressed by the fascist forces in India', and deliberately paint India in an extremely negative light.
However, a question still persists: Is Jack Dorsey ready to pay the economic costs for the same? There is no doubt about the fact that India has the greatest number of Twitter users after the United States of America, and our nation is a huge investment haven for this IT mogul. According to a statistical agency Statista, and as per figures obtained by web portal Business of Apps, while America has more than 6 million Twitter users, India has a staggering 5.5 million users.
Even in terms of revenue, Twitter has earned huge profits from India. To quote a report from the Economic Times, in the financial year of 2019 alone, Twitter India's profits increased by a whopping amount of 108 per cent to Rs. 5.8 crores. Between October to December 2020, the Year-on-Year usage of Twitter in India has also increased by an enviable figure of 74 per cent. As such, on a realistic note, is Twitter ready to let go of such an attractive cash cow?
Read More: From 'you are being warned' to 'technical error', Facebook backs off after threatening PIB account
On one hand, most of the IT companies, if not all, are ready to accept India's amended IT rules, even if with some conditions of their own. However, Twitter is behaving in a way as if they are above any kind of law on earth. Apart from that, the way they are deliberately promoting misinformation against India, and the way they are suspending accounts at will, it looks like they are luring India into a kind of trap.
However, it seems that Jack Dorsey has no knowledge of history. Had that not been the case, he would have thought a hundred times before daring to challenge a country, who had outwitted an entire administration as they conducted their nuclear tests in 1998. At least he should have been aware that India is the same nation, that banned Tik Tok and other Chinese apps when Chinese bullying post-Galwan was at its nauseating high. Jack might love playing victim, but this time, the stakes are really high, and he might burn his hands as well by messing with India.