In the last fiscal year, the food exports of India rose by 18 per cent, thanks to record production during the pandemic year. Rice, basmati as well as coarse, has been the major food export of the country and this has hurt other exporters like Pakistan, China, and Southeast Asian countries very badly.
In fact, China and Southeast Asian countries turned a net importer of rice in the last year and the exports of Pakistan have declined in double digits. India is the world's largest producer as well as exporter of rice. In 2021, India exported rice worth more than 7 billion dollars, accounting for 32 per cent of the global rice export. It was followed by Thailand, the United States, Vietnam, Pakistan, China, and Italy. Yet in 2020, the price of rice in countries like Vietnam and China reached so high that even these countries started importing rice from India.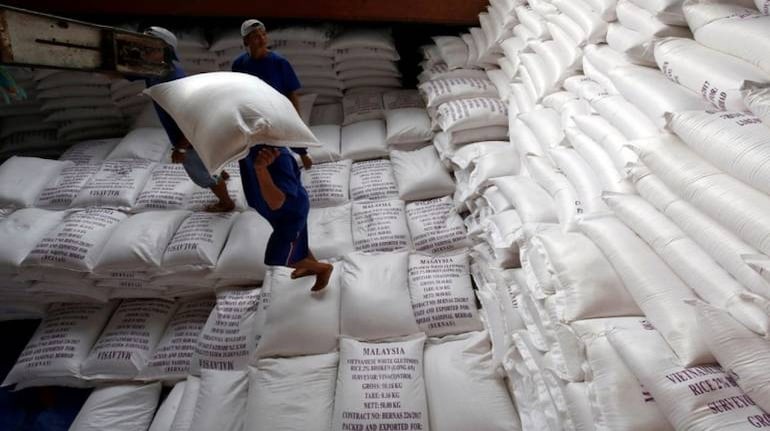 Now the Pakistani exporters are complaining about cheaper export prices being quoted by India that has led to decline in their exports. "India has offered its rice at an average rate of $360 per tonne while we have been quoting a price of $450 per tonne. This difference of around $100 per tonne has badly damaged our exports," said Rice Exporters Association Pakistan President Abdul Qayyum Paracha, as per a report by Dawn.
As per the report, the export of Pakistan declined by 14 per cent from July 2020 to May 2021 when compared to last year – from 387 million tonnes to 3.3 million tonnes. On the other hand, India exported 4.2 million tonnes of only Basmati rice.
The Pakistani exporters are crying over the fact that this time Indian traders, not the Indian armed forces, are hurting them and ensuring that Pakistan remains a poor country, thus never able to rise up against India. "Under the WTO rules, flooding international markets with subsidised food, particularly rice, is an offence. Cambodia, Myanmar, Nepal, Thailand, Vietnam all are offering rice export prices at $420 to $430 per tonne then how India could offer the same at $360 per tonne?" added Paracha.
Indian farmers and exporters are not only hurting Pakistan but China too. The Eastern neighbour used to be a net exporter of rice and was trying to kill Indian competition in the African market with cheap exports, but today it is importing rice from India.
With the appreciation of the food prices in the global market, Indian agriculture is set to benefit if an uninterrupted supply of exports is maintained. "We took several measures in terms of ensuring safety and hygiene because of the operational and health challenges posed by Covid-19, while ensuring that rice exports continue uninterrupted," said APEDA chairman M Angamuth.
In 2020, most of the countries around the world fell short of rice and India came forward to feed them. Countries like Vietnam and Thailand which traditionally have been powerhouses of rice exports are now bound to import the grain from India. And with this, the country has created a long-term market for its rice around the world.
Read More: Thanks to CM Yogi's efforts, Samsung shifts its display manufacturing unit from China to Noida in India
With the rising exports, the Indian agriculture sector, which has been suffering from low commodity prices globally, will revive and the farmers of the country are all set to witness an exponential increase in their incomes. Indian traders have secured a contract to export 70,000 tonnes of rice to Vietnam, which is purchasing the Indian rice for the first time because the domestic prices have shot up to 500 dollars per tonne while India is exporting the same at the rate of 310 dollars per tonne.
After the pandemic, China suddenly halted the exports to African and West Asian countries while it started to increase its reserves, but India had so much reserve that it continued to export around the world and today almost every major rice-consuming country is eating Indian rice.
The price of rice has shot up around the world including Thailand which is the world's second-largest exporter of grain after India. Therefore, Indian produce has attracted countries like Vietnam, China, and Bangladesh, where the consumers are more concerned about the rising prices.