After Bollywood star Amitabh Bachchan donated a sum of Rs 2 crores to the Delhi Sikh Gurdwara Management Committee (DSGMC) for the Covid facility created at Rakab Ganj Sahib Gurdwara, two separate Sikh outfits have objected to the acceptance of the donation by the DSGMC over Bachchan's alleged involvement in the 1984 Sikh riots.
Expressing their disdain towards the DSGMC accepting a donation from Amitabh Bachchan, the Shiromani Akali Dal, Delhi, headed by Paramjit Singh Sarna, and the Jag Aasra Guru Ott party led by Manjit Singh GK in separate statements claimed that accepting money from Bachchan was wrong as they accused him of being involved in the 1984 anti-Sikh riots.
Paramjit Singh Sarna said, "Akal Takht Jathedar Giani Harpreet Singh should sack the DSGMC chief MS Sirsa." Whereas, Manjit Singh claimed, "If my party is voted to power in the DSGMC polls, I would repay the Rs 2 crore taken from Bachchan."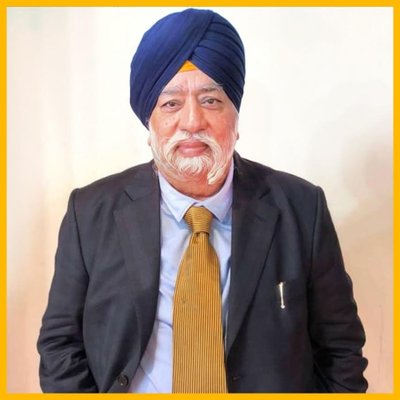 Bibi Nirpreet Kaur, a victim of the 1984 riots, approached the Akal Takht Jathedar against the donation as she demanded the summoning of DSGMC chief Manjinder Singh Sirsa to the Takht for praising someone allegedly involved in inciting the riots.
Sirsa, who had hailed Amitabh Bachchan for donating Rs 2 crore to the Covid care centre at Bhai Lakhi Shah Wanjara Hall of Gurdwara Rakabganj Sahib, was also condemned by the SGPC.
"Anyone contributing anonymously like an ordinary devotee to 'golak' is acceptable, but the way his (Bachchan) donation was being hailed on social media platforms was not a wise move," said SGPC president Bibi Jagir Kaur.
When asked about whether Sirsa should be held accountable for the 'lapse' or the money be returned, Kaur said, "I have no idea about whether the money was donated through cheque or cash to the DSGMC."
Read More: Pro-Khalistani terror outfit Sikhs For Justice wants Covid patients in Punjab to join its outfit in exchange for Oxygen and cash
Further joining the bandwagon was the All India Sikh Students Federation. "Sirsa was well versed with the role of Bachchan in the anti-Sikh riots. How could he commit such a blunder by accepting money from him? Did Sirsa ever mention thousands of other donors the way he praised a man who had instigated mob against Sikhs?" claimed Patron Karnail Singh Peer Mohammad.
After the assassination of Prime Minister Indira Gandhi, Bachchan allegedly said, "Khoon ka Badla Khoon se lenge." The main witness in the case, Jagdish Kaur, in the past questioned why the actor had not been booked for fuelling anti-Sikh sentiments during interviews and TV appearances.
"I watched live relay on Doordarshan and saw Amitabh Bachchan raising his arm and shouting the slogan, 'khun ka badla khun sae lenge' (Blood for blood) two times," said Kaur.