Prashant Kishor – the infamous number cruncher who had in December last year promised that the BJP will fail to cross the double-digit seat tally in West Bengal, on Sunday decided to call it quits from political strategizing. This, despite the BJP not touching the 100-seat mark in Bengal, and Kishor's words turning out to be seemingly prophetic. The TMC has managed to secure a landslide victory in West Bengal, and Kishor, in a moment of magnanimity and also perhaps self-interest, has decided to retire from election-related number crunching and supposed 'strategizing'.
Speaking to multiple news networks on Sunday, Prashant Kishor when asked about whether he would himself once again begin a career as a politician, remained non-committal, although he did say that electoral politics has always been on his radar. He said that though it has always been a possibility for him, he had failed in the past and he would have to rethink what he had done wrong and had not made a decision thus far. Kishor's tryst with the JD(U) in Bihar had previously turned out to be disastrous, and he was sacked by Nitish Kumar for speaking against the party line on the issue of CAA.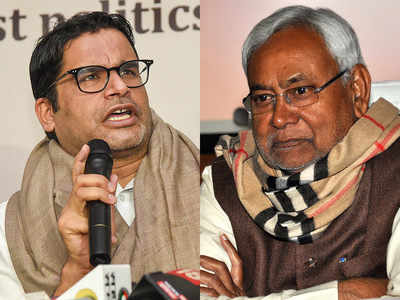 Speaking to NDTV, he said, "I have done enough. It is time for me to take a break and do something else in life. I want to quit this space." To India Today, Kishor said he was thinking about quitting for a while, and Bengal has given him that chance. He added that it was time for his colleagues at I-PAC, "who had done the actual work" to take over and that there was no better time than now to hand over the baton to someone.
Importantly, Prashant Kishor has kept his avenues open. In March, Captain Amarinder Singh appointed him as his principal adviser in Cabinet rank after which he had held several meetings with government officials, ministers and MLAs. As reported by TFI, since the appointment of Prashant Kishor as the principal adviser to the CM, Congress party leaders have been disgruntled. The resentment has only brewed further after news reports emerged insinuating that Kishor had planned to cut the tickets of at least 30 sitting MLAs and change seats of a few of them. Sensing the situation was spiralling out of control, Amarinder Singh had to come out to douse the situation. Releasing an official statement, dismissing Kishor's hand in the electoral process, Singh remarked, "There is no question of it. Kishor has no say in the matter." According to the Tribune though, Kishor would continue as an adviser to the Punjab chief minister.
Read More: Anticipating massive defection in Punjab Congress just like TMC, Amarinder says Prashant Kishor will have no hand in ticket distribution
Needless to say, the developments from Punjab would make Kishor's grand entry into national, or even regional electoral politics once again all the more difficult. After having quit as a "poll strategist", the only viable career option for Kishor remains that of a politician. Anything Kishor does will have to be related to politics. It is what drives the man and it is all that he knows. However, there is close to no evidence to suggest that the man will flourish as a politician, considering his previous unsuccessful stints as one.