Kishori Pednekar, the Mayor of Mumbai, has made a statement that was not expected from a leader of the party that was founded by Hindu Hriday Samrat Balasaheb Thackeray. "Those returning from Kumbh Mela to their respective states will distribute Corona as 'prasad'," the BMC Mayor was quoted as saying by news agency ANI.
The officials and leaders of Shiv Sena are ready to blame anyone for the explosion of cases in the city instead of getting their act together and saving the city of Mumbai and the state. A few weeks ago, Pednekar, who proved to be among the most ineffective city administrators during the Coronavirus, blamed the Union government for the lack of availability of vaccines. "There is a shortage of COVID19 vaccine doses in Mumbai. Yesterday, we had 1,76,000 vaccine doses but in the coming days we will require more vaccines," she said.
A few days ago, the Uddhav government formed a Covid task force amid rising cases, but it is now being given the task to investigate why in the states where election rallies are being held, like West Bengal, the cases are not rising.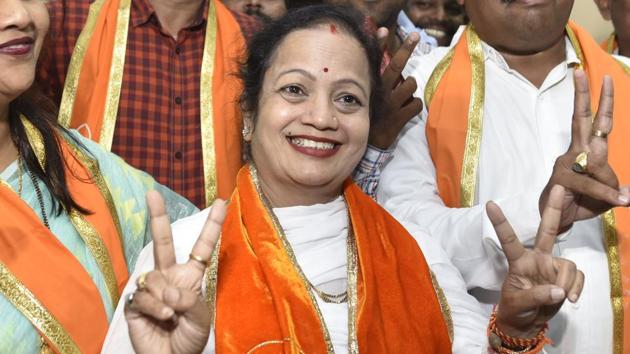 Textiles, Port, Fisheries and Mumbai city Guardian Minister Aslam Shaikh has said, "We've asked COVID19 Task Force to study why cases are increasing only in Maharashtra and not in states where elections are being held. Many ministers are campaigning with mass gatherings there but there is no surge in COVID cases there."
The politicians and administrators in Maharashtra, from BMC officials to MLAs from ruling parties, are busy making money and playing the blame game instead of saving the lives of citizens.
Maharashtra on Friday reported the highest single-day spike of Covid-19 cases with 63,729 fresh infections, despite it not having elections around the corner. The politicians and administrators of Maharashtra need to get their act together and focus on controlling the rising Covid cases and increasing the vaccination process. The BMC officials are busy making money by helping people to escape institutional quarantine and purchase medicines and injections at higher than market rates.
Read More: Uddhav's Covid task force will investigate into low number of cases in election bound states. Maharashtra can wait
Maharashtra's active case tally had crossed the 5,00,000 mark at the time, with at least 50,000 new daily additions being reported a week ago. Keeping in mind the numbers and statistics which speak volumes about the ineptitude of the Maha Vikas Aghadi government to control a public health crisis, the alleged Shiv Sena-led state machinery has tasked the Covid task force to find out why Maharashtra alone is reporting glorious highs in new infections, and in the process, the MVA government might also be wanting to learn some governance tactics from the poll-bound states.
Uddhav Thackeray is having to learn from Mamata Banerjee and Pinarayi Vijayan. There is not a single day when the 'secular' Shiv Sena fails to amuse us even more.