After the deadly easter bombings of 2019 which resulted in the death of more than 250 people, the Buddhist majority nation of Sri Lanka has taken various punitive steps to curb the rise of Wahhabism and radical Islam in the island country. Now, Sri Lanka is all set to ban Burqa and shut more than a thousand Islamic schools – Madrasas on the grounds of national security.
Addressing a news conference, Minister for public security Sarath Weerasekera said that he has signed a paper, that is now awaiting the nod from the cabinet, which seeks to ban the full-face covering worn by some Muslim women on "national security" grounds.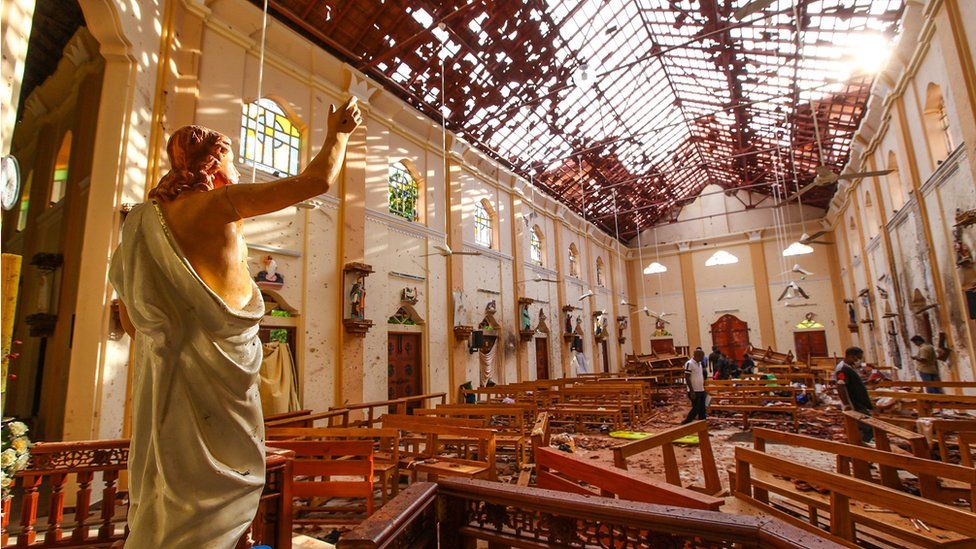 "In our early days, Muslim women and girls never wore the burqa. It is a sign of religious extremism that came about recently. We are definitely going to ban it," said Weerasekera.
After a spate of bombings rocked the island nation on the occasion of Easter Day in 2019, Sri Lanka had temporarily banned the wearing of the burqa. Anybody who has observed the Sri Lankan polity keenly over the past few years would have expected this move. Sri Lankan President Gotabaya Rajapaksa, who is best known for crushing a decades-long insurgency in the north of the country during his stint as the defence secretary, won the elections on the grounds of promising to crackdown on extremism.
Weerasekera also stated that the country will ban more than a thousand madrassa Islamic schools as the schools flouted the national education policy. "Nobody can open a school and teach whatever you want to the children," said Sri Lanka's minister for public security.
During the peak of the Wuhan coronavirus pandemic last year, the Sri Lankan government had mandated cremation for the victims of the coronavirus which irked the Muslim community as they bury their dead, and not cremate them. After sustained international pressure from international human rights groups and the USA, the island country lifted the ban earlier this year.
In January 2020, Sri Lanka PM, Mahinda Rajapaksa had ordered the Muslim Religious Affairs Department to register all Madrasas in the country with the Department. Rajapaksa had also directed the officials of the Muslim Religious Affairs Department to re-evaluate the curricula of all Madrasas and to prepare an updated curriculum with the assistance of the Education Ministry. Rajapaksa gave this order during a progress review meeting of the Buddha Sasana, Religious Affairs and Cultural Affairs Ministry.
Read More: Register and revamp all Madrasas: Sri Lanka's big move to curb Islamic indoctrination
The recent moves are clear indications of the Rajapaksas, who are currently in power in Sri Lanka, checking religious indoctrination and avoiding the threats arising out of radicalisation.