As the world braces up for a new US-China Cold War, the QUAD–an alliance of four big Indo-Pacific powers–India, the US, Japan and Australia–seems to have taken centre stage. QUAD is being billed as a strategic alliance that would ultimately bring down the Dragon. Now, the QUAD might have another friend in the region- France.
Bringing together QUAD and France could be New Caledonia, a French overseas territory in the Oceania that recently held an independence referendum and decided to remain a French territory. While many are interpreting the referendum result as French win, the growing Chinese influence in New Caledonia, an archipelago located towards the Eastern side of Australia, remains a cause of concern for both QUAD and France.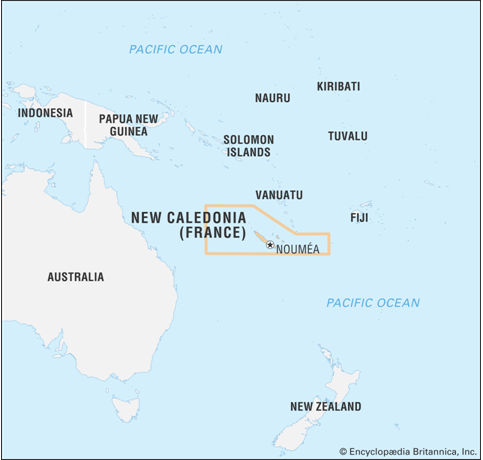 To an outsider, France might look irrelevant in the Indo-Pacific. After all, it is an Atlantic power located in Western Europe. However, Paris does have a lot of skin in the game, a case in point being New Caledonia. The archipelago might have voted to remain French, but it is not as if France has literally kicked China out of New Caledonia.
Firstly, Paris did not win the referendum with a landslide margin, and 53.26 per cent of the total votes polled went in France's favour. Secondly, this is not the last independence referendum. The 1998 Noumea Accord permits up to three referendums in New Caledonia, every one of them to be held two years apart.
The first referendum was held in 2018, which France won with 56.4 per cent votes, the second referendum just got concluded, and the third referendum could now be held in 2022 if requested by a third of the local assembly.
So, the showdown between France and China is not over yet. Beijing has been trying to wrest New Caledonia from France by throwing in hordes of money into the small archipelago. France extends an aid of US$1.5 billion to the former penal colony on an annual basis, but China has been importing heavily from New Caledonia. In 2018, New Caledonia's exports to China totalled US$1.06 billion.
China is clearly trying to overawe New Caledonia to establish influence close to China's arch-foe Australia. And then New Caledonia also offers large deposits of nickel, a strategic metal which is used widely in manufacturing electronics. Beijing would have no qualms in gobbling up New Caledonia's nickel reserves. The French overseas territory gets most of its funding from nickel sales to China.
France was able to retain New Caledonia after the 2018 and 2020 referendums, but the 2022 referendum will be the biggest battle for influence. If New Caledonia goes for a third referendum in 2022, the Dragon will put everything at stake to somehow grab control of New Caledonia. And therefore, Paris needs to remain careful.
As for the QUAD, France losing New Caledonia would be a geostrategic catastrophe. The Pacific Island region stretching from Easter Island in the East to Hawaii in the North to New Caledonia and Palau in the west to Tonga in the South is considered to be a natural sphere of influence for both Australia and the US. They cannot simply let China establish itself in an archipelago located in Australia's strategic backyard in Oceania.
Macron himself realises the perils of letting China push France out of New Caledonia. Therefore, during the 2018 independence referendum in New Caledonia, French President Macron had warned that China was "building its hegemony step by step … a hegemony which will reduce our freedom, our opportunities" in the Pacific.
Macron had then visited New Caledonia, and during the same trip, the French President took a stop in Australia where he pointed out the need for a "Paris-Delhi-Canberra axis" while adding that it was "absolutely key for the region and our joint objectives in the Indo-Pacific".
Needless to say, Macron himself realises the role that New Delhi and Canberra have to play in kicking China out of New Caledonia. On the other hand, New Delhi and Canberra would themselves prefer their friend- France retaining control of New Caledonia, rather than the predatory Dragon gobbling up the archipelago.
From here on, France could bank upon QUAD to safeguard French interests in its overseas territory. Earlier, Macron was inviting only New Delhi and Canberra for a strategic axis. But now Japan and the US would be equally interested in stopping China from expanding its influence in New Caledonia. The QUAD can come together and hike investments in New Caledonia and shift the archipelago's supply chains away from China. New Caledonia could as well become a point of convergence between France and the QUAD in the South Pacific region.