The Filmfare Awards are once again in the news, but this time for the wrong reasons. Rejected from the Oscars, the jury at Filmfare showered immense love upon the rather overrated movie 'Gully Boy', giving it a shocking 13 awards, including Best Film, Best Director, Best Actor, Best Actress, Best Supporting Actor, Best Supporting Actress as the list went on ad nauseam. Genuine talent was shown the door as nepotism and muscle power ruled the roost at the Filmfare Awards. Such brazen partiality towards mediocre films infuriated the hell out of cinema buffs, who vented out their anger on social media, making #BoycottFilmfare a popular Twitter trend.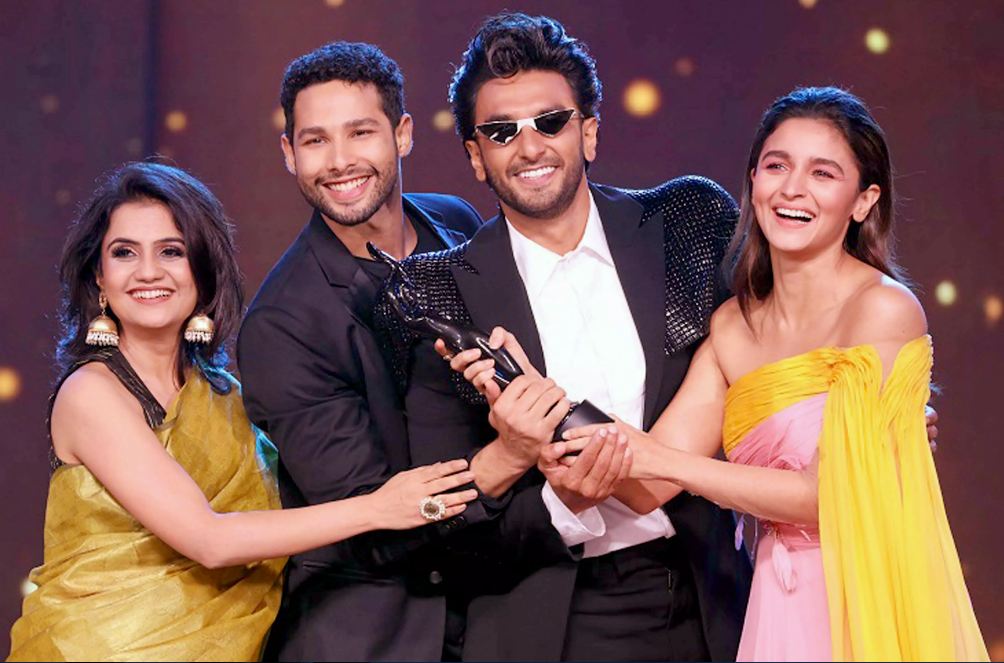 As such, TFI decided to do its own special, giving awards to those who actually made a mark with their performances in the year of 2019. Here no award is given to those, for whom struggling in life is not making to Koffee with Karan show. Call it the social media's choice, or TFI's Film and Fair Awards, but here is a comprehensive list of those people who actually deserved to win at the Filmfare Awards 2020 –
Technical Awards –
To begin with, the signs of Filmfare's brazen partiality should've been noticed by their immense partiality towards 'Gully Boy'. Though this film was not a cringe fest, it certainly did not deserve awards like Best Cinematography and Best Background Score. Even if the technical aspects of a film gave even the standards of Hollywood a run for their money, it was unjustly ignored in the pursuit to reward mediocrity.
If someone actually deserved a lion's share at the Filmfare Awards in terms of technical aspects, it was 'Uri: The Surgical Strike'. This movie is a classic example of cost effectiveness, as most of the movie buffs will find it hard to believe that the exhilarating special effects, the cinematography, and the impressive VFX was created in a budget of only 25 crore rupees. There were many occasions where the visual effects gave even the best in Hollywood a run for their money. As such, 'Uri: The Surgical Strike' deserved awards for Best Cinematography and Best VFX. In terms of background score, it is the score of Raju Singh in 'Kesari' which deserved the award for Best Background Score, and not 'Gully Boy'.
Artistic Awards –
Now if we talk about the artistic awards, it was one of the main areas where 'Gully Boy' didn't deserve a nomination, forget the lion's share of awards it was showered with. Had the awards meted out to Gully Boy been restricted to only acting, one could've perceived it as a compensation for the outright rejection Gully Boy faced at the Oscars. However, the way artistic awards like Best Lyrics were awarded unjustly to songs like 'Apna Time Aayega', it made many cinema lovers livid.
Had true merit been considered, Manoj Muntashir would've walked out deservedly with the Best Lyricist for his emotional song, 'Teri Mitti'. There need not have been a tie for the Best Music Album, because the songs of 'Gully Boy' were nowhere in comparison to 'Kabir Singh', which was like a breath of fresh air in comparison to the volley of cringeworthy remixes that were released the previous year.
In terms of Best Playback Singer [Male], there were two top contenders for the award. The award for the Best Playback Singer should've been given jointly to Sachet Tandon for his soulful rendition 'Bekhayali' and B Praak for the iconic song 'Teri Mitti' from 'Kesari'. On the other hand, in the din of the abuses showered on 'Gully Boy', the decision to give 'Best Playback Singer [Female]' to Shilpa Rao remained unnoticed. Shilpa Rao was given Filmfare for a song where her contribution didn't even last 2 minutes. Instead of her, it should've been Shreya Ghoshal, who should've been rewarded for her rendition of 'Yeh Aaina' in 'Kabir Singh', which continues to be one of the most underrated compositions of 2019.
Writing Awards –
Now let's talk about those awards, which should've got the most attention of all, but didn't receive so, i.e. the writing awards. In this category too, 'Gully Boy' and 'Article 15' were unjustly awarded with a lion's share of such awards, while other brilliant scripts like those of 'Chhichhore', 'Bala', 'The Tashkent Files' and 'Section 375' were left completely ignored.
If there was a movie that deserved the Filmfare for Best Story, as well as screenplay, this was 'Section 375'. In an age of political correctness and massive cyber bullying by leftist intellectuals, showing the other side of the coin is nothing less than a revolution, and 'Section 375' does just that. In other words, 'Section 375' was the complete anti thesis of 'Pink', where the movie focused on the misuse of the IPC Section 375, the one sided media trials and the fatal consequences of false rape cases. Manish Gupta and Ajay Bahl should undoubtedly get the Best Story and Best Screenplay Awards for making such a bold movie.
In terms of dialogues, a film like 'Bala' is undoubtedly the winner for Best Dialogue. The way it tickled the audiences, as well as inspired people to live without fussing about inconsequential flaws is something that should've got more recognition.
Ultimate Awards –
Now let's come to those awards, which are considered the icing on the cake of Filmfare. This is where 'Gully Boy' should be criticized the most, because no matter how the good the winners might be, they seriously didn't deserve the awards for their respective roles. Siddhant Chaturvedi deserved the award for the Best Male Debut, along with the menacing Vishal Jethwa, who made the audiences grow cold with fear and disgust to his on screen character Sunny in 'Mardaani 2'.
The award for Best Debut Director deservedly went to Aditya Dhar [the only exception at these awards], who made a fantastic debut with 'Uri: The Surgical Strike'. Nobody would believe by seeing this movie that this is Aditya Dhar's first movie as a director, and this is probably why Aditya deservedly won the National Award for the Best Director the previous year.
In terms of Best Actor for Popular Category, there are not one but two winners. While Vicky Kaushal immortalized the character of Para SF commando Major Vihan Singh Shergill through 'Uri: The Surgical Strike', Shahid Kapoor depicted the inner turmoil of a rejected lover and his personal downfall extremely well in 'Kabir Singh'. As such, both jointly deserve the award for Best Actor this year. You may raise question on Kabir's approach to life, but you cannot diss over the entire movie for the flaws of one character. If only the so called anger was meted out equally for characters like Rahul Mehra and Safeena Firdausi.
In terms of Best Actor [Critics], there has to be one winner and one winner only, and that is Akshaye Khanna. The man, who made a disappointment like 'The Accidental Prime Minister' watchable, was the same who nailed it as the defense lawyer Tarun Saluja in 'Section 375', forcing the viewers to question their approach on sensitive issue like sexual assault. Ayushmann Khurrana is not a bad actor, but his role in 'Article 15' was absolutely nothing when compared to what Akshaye portrayed in 'Section 375'.
In terms of Best Supporting Actor, one character was seriously overlooked, and that was Sumeet Singh Basra, who essayed the short but iconic role of Sikh sepoy Gurmukh Singh in 'Kesari', based on the iconic Battle of Saragarhi. Though his role was short, the young actor was far more effective in his role, and his last stand is something that stood out in the end, leaving everyone in shock.
There were very few choices for both Best Actress and Best Supporting Actress. In terms of Best Supporting Actress, Rani Mukherji deserved the award in the popular category as the upright, no nonsense cop Shivani Shivaji Roy in 'Mardaani 2'. In terms of Best Actress [Critics], there was one woman, whose role was not considered at all for a nomination, forget giving an Award altogether.
However, in a category of nominees with little to no impact, it would've been a great decision had Filmfare considered the role of Shweta Basu Prasad as Ragini Phule in 'The Tashkent Files', instead of the overrated duo of Taapsee Pannu and Bhumi Pednekar, who were far from impressive as the aged shooter duo of Chandro and Prakashi Tomar in 'Saand ki Aankh'.  As Ragini Phule, Shweta Basu Prasad chartered into the territory where no Bollywood actress would dare to enter, which is why she deserved at least an award for Best Actress [Critics], if nothing else.
Likewise, in terms of rewarding someone for Best Supporting Actress [Female], another actress was completely overlooked. Unlike the role of Amruta Subhash in 'Gully Boy', it was Ankita Lokhande as Jhalkari Bai in 'Manikarnika', which deserved to win the Best Supporting Actress.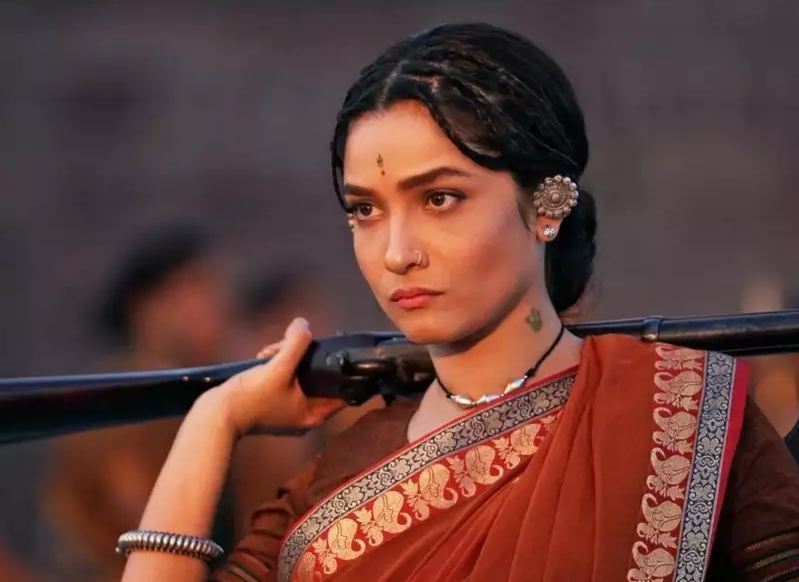 Now to the question of who deserved the Award for the Best Director. It's one thing to make a good movie, it's another thing to stand by the same. In an age of massive heckling for anything that doesn't toe the line of the so called custodians of cinema, Sandeep Reddy Vanga stood out with 'Kabir Singh', an unapologetic, in your face take on human relationships, which exposed the hypocrisy of the elitist critics like nothing else. As such, awarding Sandeep with the Best Director wouldn't have destroyed the sanctity of the awards, though it would've set the liberal posteriors on fire.
Now everyone would be guessing as to what would be the Best Film, if 'Gully Boy' and 'Article 15' don't count in the scheme of things. There were many contenders, like 'Chhichhore', 'Bala', 'Section 375', 'Kesari', but 'Uri – The Surgical Strike' should be without any second thought the Best Hindi Film of 2019, and not 'Gully Boy'. Yes, we know the accolades our leftist compatriots gave to this film. But if we remove those myopic spectacles, 'Uri' is a moving war film that was just right on every note, with no excess except for one or two scenes. When brilliant Indian war movies shall be named in the future, 'Uri – The Surgical Strike' shall definitely find a place alongside movies like 'Border', 'Vijeta', 'Lakshya' etc. If only the Filmfare Awards thought like that as well.