A few weeks ago, the National Company Law Appellate Tribunal (NCLAT) – India's quasi-judicial body dealing with corporate law cases- has ruled that the removal of Cyrus Mistry, who was sacked from the position of the chairman of Tata Group in October 2016, almost four years after he was appointed in 2012, due to alleged 'non-performance', was wrongfully done.
Almost three years ago, when Mistry was sacked by the Tata Group, the popular opinion was in favour of Ratan Tata, the erstwhile chairman of the group who instrumented Mistry's ouster. For the common people, Ratan Tata is like a good old man who is 'ethical' in his conduct and helps the needy generously. 
It is hard for the common people of the country to understand the complexity of 'minority shareholder rights' and corporate governance, and therefore, the emotions for Tata poured in. Even the people from corporate India, business journalists, and opinion shapers wrote a plethora of content; in support of Ratan Tata.
At that time, there were few people who supported Cyrus Mistry and Subramanian Swamy- India's foremost crusader against corruption- was one of those who stood by Mistry. After three years, Mistry and Swamy stands vindicated with NCLAT ruling, and Ratan Tata- Grand Old Man India Inc- has been unmasked. Ratan Tata has been able to instrument the ouster of Mistry just because he controls Tata trusts, which controls 66 per cent stake in the Group.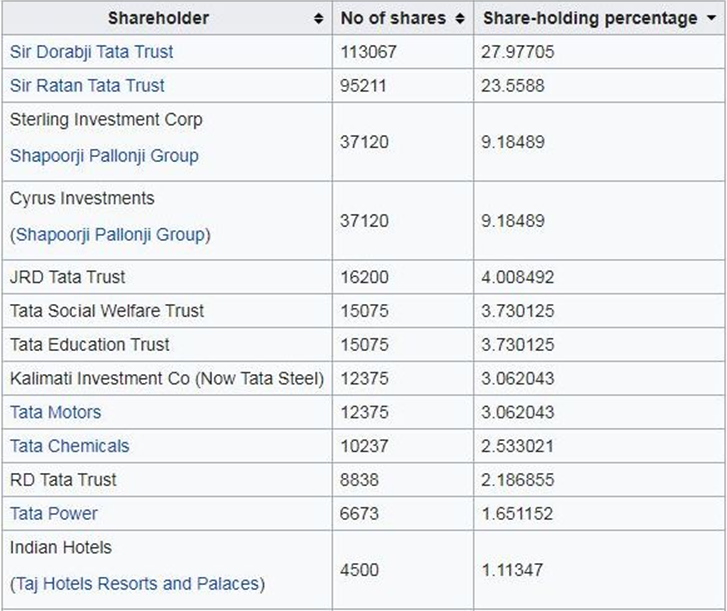 Swamy reacted to ruling with the following words: "Mistry is an honest man and Tata is a very corrupt man as he has many things to hide. Already on the Air Asia matter it has come out in big way, then Docomo fraud, then the Shiv Shankaran fraud, then Radia Matter, This man is a disgrace to the Tata family and he is a son of an adopted son."
"Mistry was trying to turn it around for Tata companies who suffered losses and now he is finding a lot of support for Cyrus. So Tata wants him to be removed and I don't think government of India should be silent on it and should warn Ratan Tata that if your company is liable then we will take over if you continue like this," he added.
Tata group has many companies which were identified as "legacy hotspots" by Cyrus Mistry. The finances of these companies, namely-Tata Power, Tata Steel, Indian Hotels, and Tata Motors' domestic passenger car business- are pulling down the company's overall performance.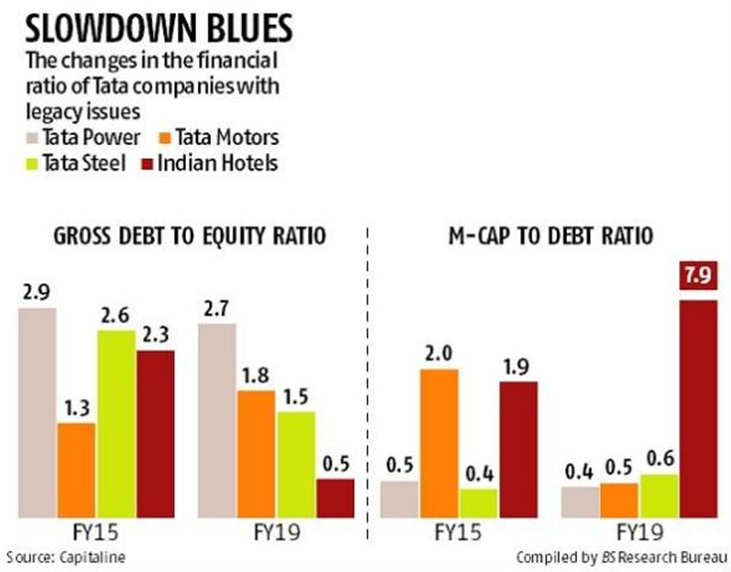 It is true that since Ratan Tata took over the group in early 1990s, the group has also been involved in many corruption controversies like 2G scam, Air Asia scam, the Vistara partnership and the Jaguar deal.
The current day TATA is not even a shadow of the ideology and ethics that JRD Tata stood for
A few weeks ago, the Income Tax Department has delivered a 12,000 crore rupees blow to Tata Trusts, as the government authority has cancelled the registration of six Tata Trusts.
As per the website of the group, 66 per cent of Tata Sons is owned by trusts which 'promote education, health, culture, and livelihood initiatives in India'. But, the Comptroller and Auditor General of India found that the company had invested 3,139 crore rupees in 'prohibited modes of investment', and this resulted in loss of 1,066 crore rupees to the exchequer. Investment with the aim to make profit is prohibited in for trusts and societies, but, the Tata Trusts did the same.
Cyrus Mistry, whose family holds 18 per cent share in Tata Sons (second largest after Tata Trusts- 66 per cent), is set to be installed as chairman of the Group in next four weeks, as per the NCLAT order.
Tata Group, founded in 1868, is among the most familiar industrial houses of the country. It carries a legacy of more than one and a half-century, and known to be 'human face of industry'.
Owned by Tata Trusts, the group has 29 publicly-listed Tata enterprises with a combined market capitalization of about $151.62 billion as of March 1, 2018. It includes Tata Steel, Tata Motors, Jaguar Land Rover with its marques Jaguar and Land Rover, Tata Consultancy Services, Tata Power, Tata Chemicals, Tata Global Beverages, Tata Coffee, Tata Teleservices, Titan, Tata Communications, and The Indian Hotels Company Limited (Taj Hotels). The combined revenue of the group is above 100 billion dollars, as of March 2019.