Tibet's illegal occupation by China is a major point of contention between India and China. With India providing shelter to the Dalai Lama, and a significant Tibetan population settled across the country, China has been irked for long. However, China is no holy cow, as we are all aware.
China has time and again stifled voices of dissent within its borders. It despises any opposition, especially to its communist ideology, which is more than capitalist in nature. It locks up protesters, even kills them. Who can ever forget the Tiananmen Square massacre? Now, with the massive protests in Hong Kong, against the Chinese state's supremacy, the country is caught up in controversy. Not only does it continue to crush dissent within, but it also regularly interferes with the sovereign affairs of its neighbors, and also regularly pokes the territorial integrity of India. In such a scenario, India must exhibit the vibrancy of its democracy in front of the Chinese President, Xi Jinping.
Instead, the Chennai Police thought it best to arrest disgruntled Tibetan protesters who were planning to stage protests in-front of the ITC Grand Chola hotel. Protesters were also detained from near the Chennai Airport.
The arrests came after the central intelligence agencies alerted the police about possible protests by the Tibetan Youth Congress and Students for Free Tibet-India, The Hindu reported. The Villupuram police had told TNM that Tenzin was booked under Section 7(1)(a) of The Criminal Law Amendment Act read with Section 4 of The Foreigners Act (obstruction, intent to use violence and loitering) and was remanded.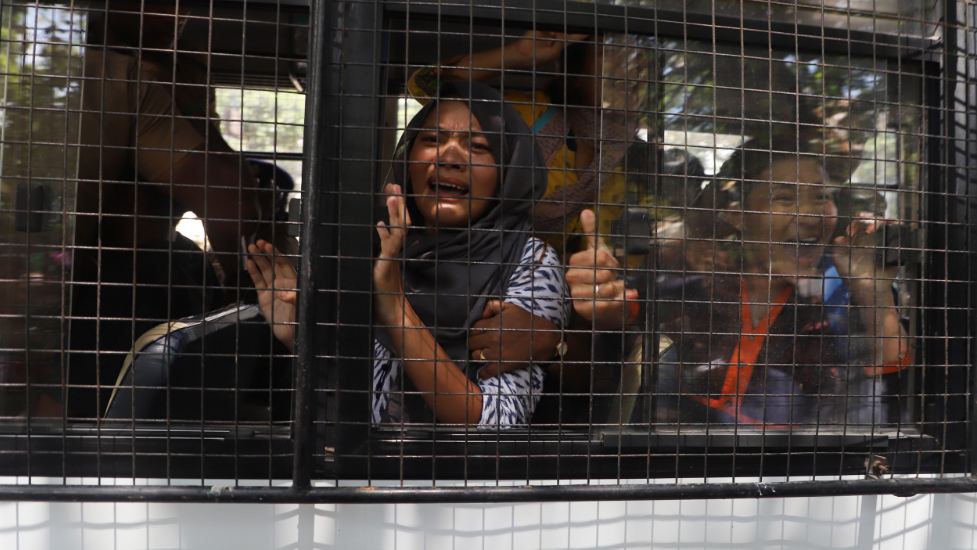 Tenzin Norbu, a Tibetan assistant professor was among those arrested by the Chennai Police and sent to judicial remand on Tuesday. Norbu was planning to stage a black flag protest against Chinese President Xi Jinping with a few Tibetan students. This is in stark contrast to the spirit of Indian democracy. Why should genuine voices of protest against China's illegal occupation of Tibet be muzzled by the Indian state? To demand one's rights by modes of protest is an essential right guaranteed to every Indian. Unlike China, where protesters are harassed and tortured, India respects the individual rights of its citizens to express their displeasure with the government.
India is one of the very few countries of the world who has the spine to stand up to China and lend a shoulder to the distressed citizens of Tibet. However, these arrests set a bad precedent, and are also bound to disappoint the people of Tibet, who have always looked at India as a friend, which will support their call for freedom from Chinese oppression.
Moreover, China is time and again taking anti-India stands at international forums, and their state-owned press is publishing constant anti-India propaganda. China never shies away from siding with the terrorist nation- Pakistan. Such is this country's temerity, that the China-Pakistan Economic Corridor(CPEC) runs through Indian sovereign territory (PoK). Why should India then hold itself back and muzzle the voices of those who wish to rightfully protest the illegal occupation of Tibet by China?
China claims ownership over the Tibetan plateau as it gives it control over virtually all Asiatic rivers. Moreover, it is also a matter of prestige, and a continuation of Mao Zedong's dream of having dominion over Tibet. Tibet was assured of autonomy even after it merged with China, however that promise is barely kept. India must stand with the people of Tibet and allow protesters to express themselves. We must not become a mirror-image of the anti-democratic country that China is.