There are only a few cities in the world that can match the grandeur of Mumbai. One of the most densely populated cities in the world, Mumbai has something to offer to every caste, creed, colour, and religion. The financial capital of India accounts for almost 6 percent of the country's GDP, 30 percent of Income-tax collections, 20 percent of excise collections, 60 percent of custom duties, and 4,00,000 crore rupees of corporate tax collections. Despite contributing such huge amount of taxes and housing country's most important financial institutions, Mumbai never got its fair share in budgeted expenditure from the government.On the other hand, Delhi- the political capital of the country has world class infrastructure. But that's just the tip of the iceberg.
Delhi Metro opened on December 2002, almost 12 years before the metro ran in Mumbai for the first time. Delhi has a network of wide multi-lane highways, flyways and expressways, subsidized water and electricity, public libraries, multipurpose buildings like India International Centre and India Habitat Centre to host events.
Delhi gets all these facilities despite the fact that its contribution in India's total Income tax collection is only 13.7 percent that accounts for only 4 percent of GDP. Also, the contribution of Delhi in indirect taxes is lower than that of Mumbai. So, Mumbai pays three times more tax than Delhi but Mumbaikars have public infrastructure of tier III city while Delhi enjoys world class facilities.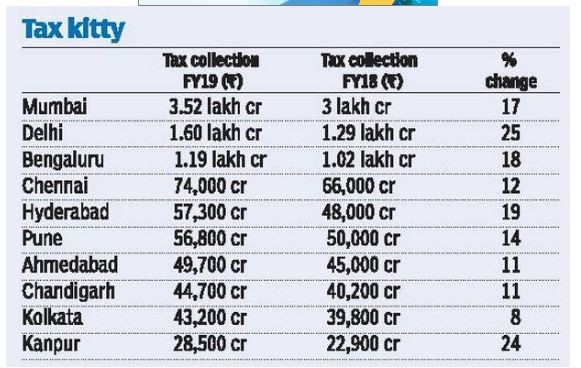 In FY 19, the total tax collection from Mumbai was 3.52 lakh crore rupees while the collection from Delhi was 1.60 lakh crore rupees, less than half of Mumbai.
One of the reasons behind better administration of Delhi and efficient use of public money is that it is a union territory while Mumbai is part of Maharashtra. The taxes collected from Delhi are spent in the city only while the revenue from Mumbai is mostly spent on other underdeveloped parts of Maharashtra.
Congress party ruled the state of Maharashtra for most of the time since independence and the party leaders were more interested in distributing sops in Pune region, as it was their political base, while ignoring Mumbai.
The mindset of Congress leaders to favor people of their own strongholds caused a huge loss to Mumbai and the country as a whole. Majority of the state's collection of taxes had been diverted to Pune region while Mumbai had to sustain on its own. The public investment in infrastructural needs of Mumbai is negligible in comparison to its requirements. The 'local trains' which are considered lifeline of the city carry three times more passengers than their capacity. The sewage system and roads in northern Mumbai are as pathetic as any tier III city of the country.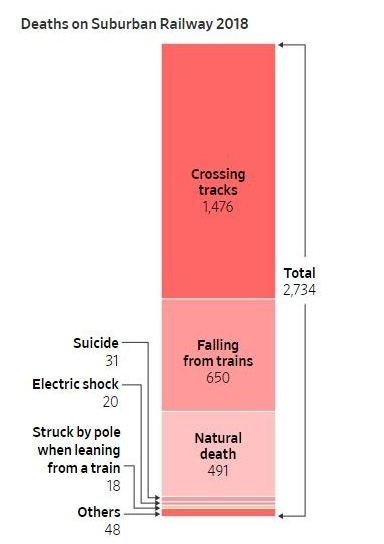 Commuting in local trains is an agonizing experience. The Indian authorities describe crowding in suburban railway as 'super dense crush load'. Almost 7 million (70 lakh) people travel daily through the Mumbai suburban railway. But at the same time, at least eight people die daily while commuting in local trains. In the first 11 months of 2018, 650 people died due to falling off the trains and even more lost their lives while crossing the tracks.
Since BJP government came to power at centre and in the state, public investment in infrastructure has witnessed a boost.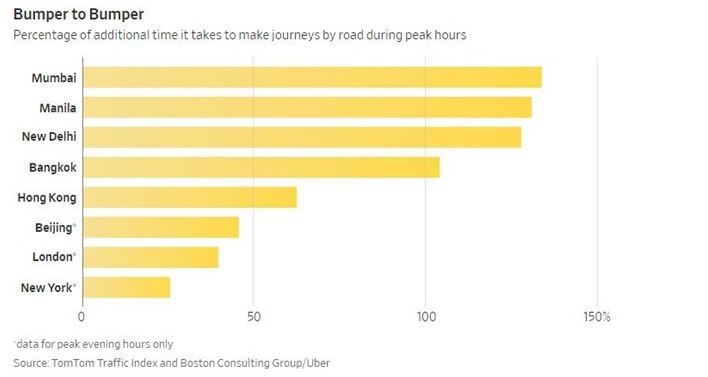 The Mumbai metro promises to solve Mumbai's commute woes. Mumbai Metro Rail Corporation Ltd is a joint venture between central government and state government. The 3.3 billion dollar 'Metro Line 3' is Mumbai's first underground train and is expected to be completed by 2021. The 20 miles underground metro is just a small portion of the total 170 miles of metro line expected to be completed by 2024.
This article is not intended to create a rift between the 2 mega cities but the public infrastructure in Mumbai must be improved through public as well as private investment.