At a time when preparations for Diwali, the festival of lights are in full swing all across the country and people are getting ready to celebrate it with fervor, here comes the anti-cracker crusader gang with its malicious campaign that targets the Hindu festivals more often than not.
It was a matter of time that these hypocrites came out during the festive season and started with its rhetoric.
This time around, few brands have joined the bandwagon too and started to participate in this campaign which looks to downgrade the festival that is very near and dear to millions of Hindus. The private airline company "SpiceJet" has started putting up these advertisements on the occasion of Diwali.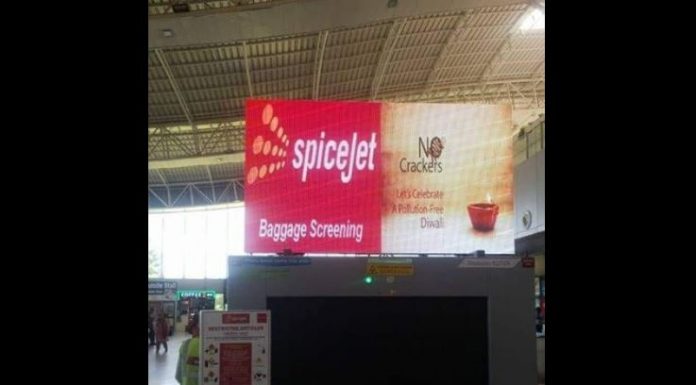 But apparently, SpiceJet's advertisement did not go down well with the cracker manufacturers, and one of them, Kalishwari Fireworks Pvt. Ltd. more prominently known for its 'Cock Brand' firecrackers, took on SpiceJet for this stupid ad.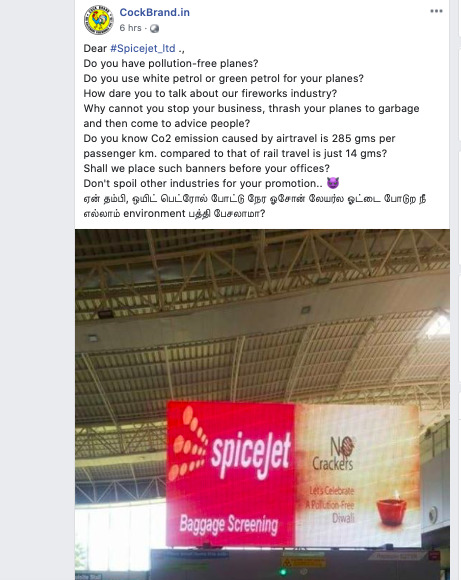 This post has scathing and attacked SpiceJet for being a hypocrite.
Dear SpiceJet, do you have pollution-free planes?
Do you use white petrol or green petrol for your planes?
How dare you talk about our fireworks industry?
Why cannot you stop your business thrash your planes to garbage and then come to advice people?
Do you know that the CO2 emission caused by air travel is 285 grams per passenger kilometer, compared to that of all rail travel is just 14 grams?
Shall we place such banners before your offices?
Don't spoil other industries for your promotion.
The Cock brand in a single facebook post has exposed the hypocrisy of not only SpiceJet, but other such opportunistic brands who latch onto Hindu-festivals to garner some cheap publicity. However, this is not the first time that a brand has resorted to double standards to malign the festival of Diwali.
Karnataka BJP General Secretary Arvind Limbavali had posted this tweet last year while exposing the electronic brand LG's hypocrisy –
LG in India – avoid crackers on #Diwali
LG in UK – sponsors London fireworks on New Year nite

If #hypocrisy was a electronic product definitely @LGIndia would be manufacturing it pic.twitter.com/ERncSeDopk

— Arvind Limbavali (@ArvindLBJP) October 24, 2018
He posted two images in his tweet. In one, LG was seen suggesting before Diwali, No more crackers! This Diwali enjoy with your friends as LG brings #NayeIndiaKiDiwali to give you all the beautiful reasons to celebrate!
But in another image, LG's laughable double standards were revealed as LG Electronics itself was the main sponsor of a firecrackers' ceremony held in London on New Year's Eve that year. Earlier, Tata Power, Samsung and Panasonic India had also made such absurd tweets, which had to be removed later due to heavy opposition and trolling on social media.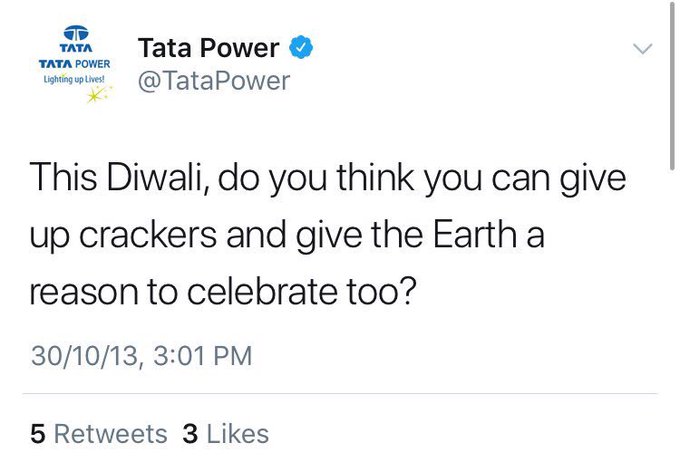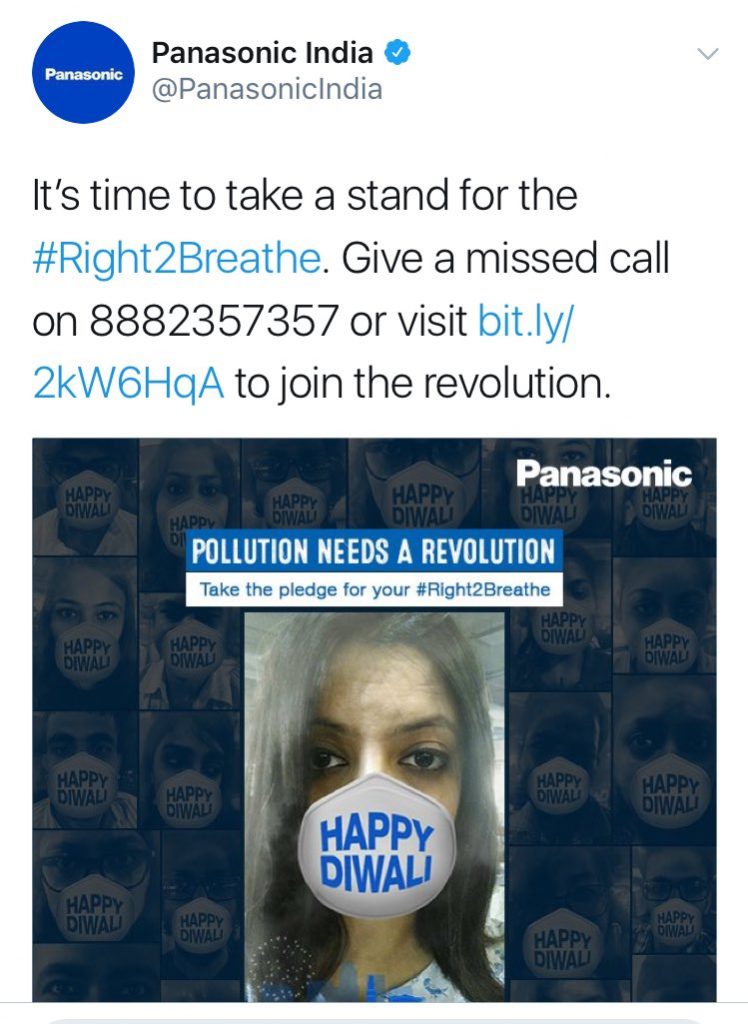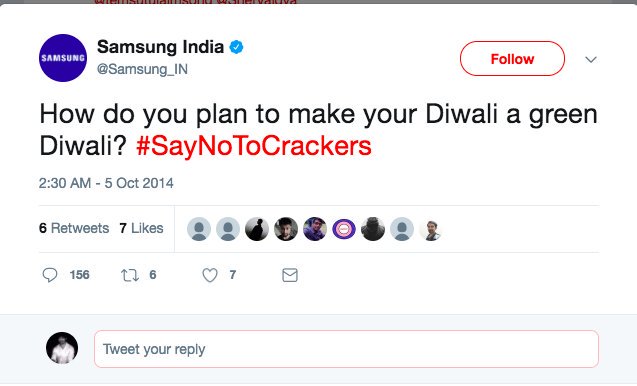 This hypocrisy is not just limited to the brands. The left-liberal intellectuals, the elitist of Bollywood, and some sections of the media, all have either posted in protest against the use of firecrackers on Diwali or have made considerable efforts to get them banned entirely. They were apparently somewhat successful when in 2017 the Supreme Court banned the use of firecrackers in Delhi NCR.
When people protested vehemently on social media, the then-Supreme Court bench issued a directive that people across the country would get only two hours to burst the firecrackers, and punitive action would be taken for violating the order. But this directive had the opposite effect, and as a protest, people across the country burst firecrackers. Ultimately, the Supreme Court had to issue instructions to make green crackers, i.e., eco-friendly crackers.
Union Health Minister Dr. Harsh Vardhan had recently unveiled the eco-friendly firecrackers produced by the Council of Scientific and Industrial Research (CSIR). "I am very happy that on one hand, we would be using eco-friendly crackers this Deepawali, and, on the other hand, our traditional festival celebrations with lights and firecrackers shall remain intact. Millions of homes which are dependent on the sale and manufacture of fireworks will also rejoice this festival, thanks to our scientists!" said Harsh Vardhan, who was visibly elated with the developments.
While efforts are being made to tarnish the beauty and sanctity of every other Sanatani festival, the Cock brand has very courageously taken a stand and shown mirror to such dubious conglomerates with its one post.