In a much awaited judgment, the Supreme Court by 4:1 majority opinion has permitted entry of women of all age groups to the Sabarimala Temple, saying that 'devotion cannot be subjected to gender discrimination'. Judge Indu Malhotra was the sole dissenter.
Although satisfying the 'progressive' demand of 'symbolic equality', the SC verdict on Sabarimala left a lot to be desired. All the talks, debates, and discussion were focused solely on the rights of women however there was hardly any talk about rights of the Deity inside Sabarimala. Deity's advocate– J Sai Deepak- in one of the hearing with respect to Sabarimala Temple case had pointed out that Sabarimala's Lord Ayyappa has rights under articles 21, 25 and 26 of the Indian constitution, and his right to remain a naisthika bramhachari comes under Article 25 and hence, entry of women of a particular age group inside the temple should continue to be restricted. He cited many judgments to prove his point. He also said, "The deity as the 'Owner of His Abode' enjoys the right to privacy under Article 21. This includes the right to preserve his celibate form and… (uphold) his vow of a naisthika brahmacharya."
For more details about Deity of Sabarimala: The Sabarimala Debate
Advocate J Sai Deepak had submitted a 50-page written submission in court saying, "It is the will of the deity that is being preserved by the temple through the traditions it observes, which is effectively the object of Article 26. Finally, the deity has the right to follow his dharma like any other person under Article 25(1) and the state is duty-bound to protect his faith. In light of this, clearly the petitioners' rights under Article 25(1) cannot prevail over the deity's rights. In fact, they must be necessarily subservient to the rights of the deity."
People and self-declared expert on the Sabarimala peddle all sorts of nonsense without understanding and knowing anything about rituals and customs which one is required to follow in order to worship inside the temple. Prohibition of entry of women of a particular age group inside the temple is not discrimination and has nothing to do with the patriarchal mindset. Women in the bracket of 10-50 age group (having reproductive capabilities) accepts terms and conditions with respect to Sabarimala Temple; then they are also participating in the worship of Lord Ayyappa. This music video is an example of such participation.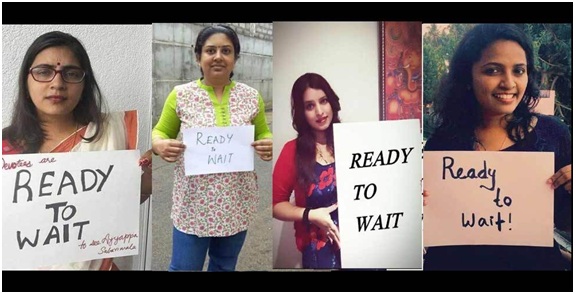 Sabarimala is not just any other temple. It has its own rituals and customs. In Hinduism there are different rituals, customs and traditions for different gods and goddesses. It is not a Abrahmic religion with a monotheistic outlook in which faith is defined in rigid terms and sacred and profane is clearly outlined. It has diversity and differences, and the strength of Hinduism lies in accepting the differences and celebrating it. Celebrating and respecting diversity is not inequality or discrimination.
Moreover, as the Supreme Court Justice Indu Malhotra observed in her dissenting opinion, matter of faith cannot be dictated by the courts. She said, "Issues of deep religious sentiments should not ordinarily be interfered by the Court." She also said, "Notions of rationality cannot be brought into matters of religion." Her Ladyship also observed, "What constitutes essential religious practice is for the religious community to decide, not for the court. India is a diverse country. Constitutional morality would allow all to practise their beliefs. The court should not interfere unless if there is any aggrieved person from that section or religion." She further added, "Present judgment won't be limited to Sabarimala, it will have wide ramifications. Issues of deep religious sentiments shouldn't be ordinarily interfered into."
Justice Indu Malhotra, in her independent and thoughtful dissent, also observed, "Religious practices can't solely be tested on the basis of the right to equality. It's up to the worshippers, not the court to decide what's religion's essential practice."
The Supreme Court verdict on Sabarimala Temple seems like a product of judicial activism rather than an objective verdict based on logic, evidence and conscious effort to refrain from involvement in the matters of the sacred and faith.
Justice Indu Malhotra's judgment is correct,& majority is wrong. With this judgment & s.497 one, SC has embarked on a perilous unpredictable path of over activism like US SC in 1930s utterly lacking in self restraint, heading for we know not where

— Markandey Katju (@mkatju) September 28, 2018
In sum, the Supreme Court verdict on Sabarimala ignores the deity and the devotee.