The union government has come out and clarified that it did not snub Canadian prime minister Justin Trudeau over his outreach to the Khalistanis. The popular perception is that the Khalistani issue has clouded the Canadian prime minister's visit to India, prompting the government to give him a cold shoulder. However, the government claims that it has followed every protocol that the visit of a world leader of Trudeau's stature demands.
This is the official line taken by the union government, although the ground realities tell us a different story. In any case, whenever governments snub leaders of other countries, they hardly ever declare it openly.
The government claims it has followed every protocol. However, this is a government that is known to break protocol and go out of their way whenever foreign leaders visit India. Prime minister Modi is known to go the extra mile, often receiving world leaders at the airport and welcoming them warmly on social media. He understands how important it is to engage with the world to advance India's interests, and leaves no stone unturned when it comes to exercising the 'personal touch'. All of this has been conspicuously absent during Trudeau's ongoing visit.
Delighted to welcome Mrs. Netanyahu and PM @netanyahu to 7, Lok Kalyan Marg. @IsraeliPM pic.twitter.com/FDI4MJlKBq

— Narendra Modi (@narendramodi) January 14, 2018
Gujarat extends a warm welcome to Mrs. Netanyahu and PM @netanyahu. pic.twitter.com/aiw8Opb8ku

— Narendra Modi (@narendramodi) January 17, 2018
Sharing my remarks at the press meet with PM @netanyahu. https://t.co/MxUZyLo72s pic.twitter.com/34SZX8j9i1

— Narendra Modi (@narendramodi) July 4, 2017
ASEAN and India celebrate 25 years of a strong partnership that has benefitted the entire world. We seek to expand this cooperation in the years to come. @ASEAN pic.twitter.com/lLBXvWDv1X

— Narendra Modi (@narendramodi) January 25, 2018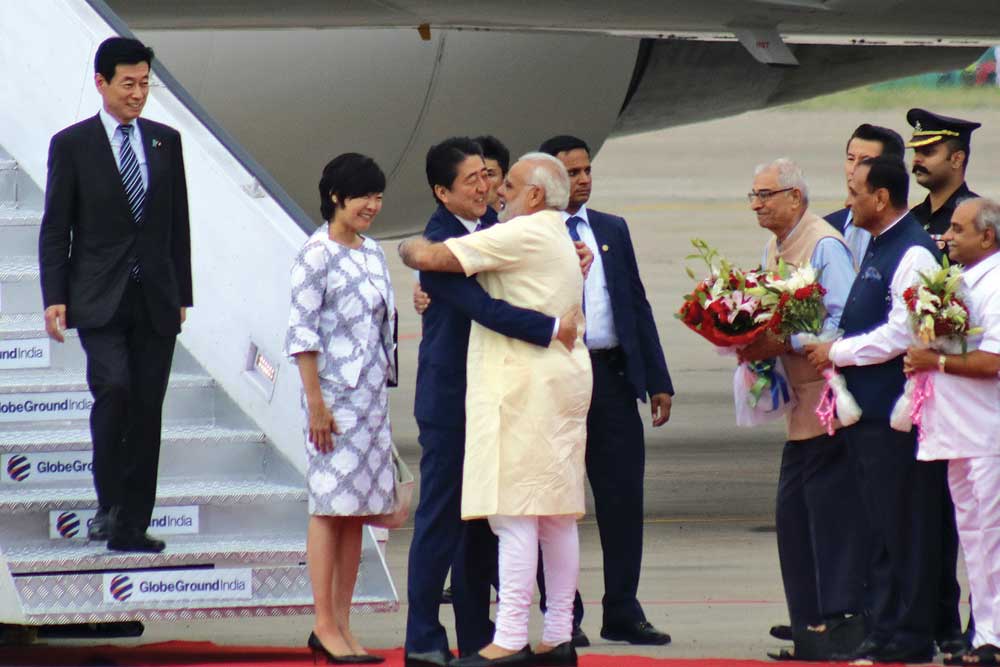 What has surprised most people is the fact that Trudeau is not the leader of a small insignificant third-world country. Canada is one of India's primary suppliers of uranium, one of India's chief backers for the NSG membership and has a sizeable population Indian origin. The treatment meted out to Trudeau by India, wherein India has done the bare minimum and narrowly remained within the bounds of protocol, are clear signs that India is snubbing the Canadian head of state.
Prime minister Modi has received world leaders such as Barack Obama, Shinzo Abe, Sheikh Hasina and Benjamin Netanyahu at the airport, and has often accompanied world leaders to other parts of India during their official visits. For Trudeau's visit though, a minister of state was sent to receive him. Forget accompanying Trudeau to other Indian cities, the prime minister hasn't even had the time to meet him yet or even welcome him via Twitter. Important chief ministers like Yogi Adityanath and Vijay Rupani did not bother welcoming the Canadian prime minister when he visited their state, which is unprecedented.
The government might have narrowly avoided violating protocols, but the lack of effort to make Trudeau feel welcome has not been lost on anybody. Whatever the government's official stance may be, it has received a lot of praise for standing up against a foreign government that openly appeases a secessionist movement in India. Irrespective of the official stance, the government's firmness deserves appreciation.