BJD has been ruling Odisha for 17 years now. Considering the brute majority the party has in the assembly since 2009 and the personality cult surrounding current CM Naveen Patnaik in the state, Odisha is considered the personal fiefdom of Patnaik by rest of the country, which to some extent is true too. Naveen Patnaik after coming to power and securing his position slowly and steadily managed to silence all dissenting voices within the party. While achieving success, the party lost many of its leaders. The biggest victim was Pyarimohan Mohapatra, a retired bureaucrat who had served as the principal secretary to Biju Patnaik. Mohapatra was a master strategist and it was on his political acumen, that the party was built. At a point, it was even considered that Naveen ruled as his proxy but after Naveen realized that his image was being undermined he ended Mohapatra's career. After being side-lined by Naveen, Mohapatra attempted a coup to regain power which fizzled and was the last nail in the coffin in his career. He was ousted from the party and since June 2012 Naveen Patnaik has been the single power centre in BJD.
Naveen Patnaik has tried his level best to ensure that no leader reaches the stature that he currently has in the state, so that he remains unchallenged but here we will be discussing five probable leaders who have the potential to unseat Naveen Patnaik and have the capability to administer the state much better than it currently is being administered.
Here is the list of 5 politicians who can be CM of Odisha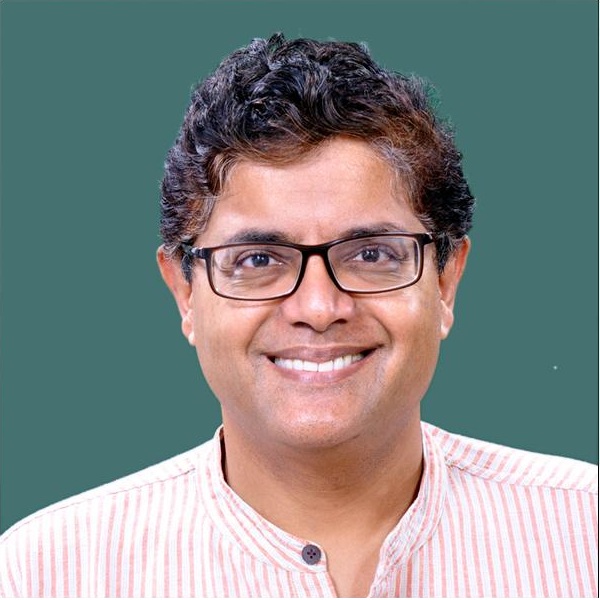 Baijayant 'Jay' Panda
Baijayant 'Jay' Panda is a BJD MP from Kendrapara constituency. Panda is an smart politician, an outstanding parliamentarian, an Industrialist and a columnist. A versatile personality he enjoys tremendous support of the middle-class and educated youths of the state. In him, people see a leader who can fulfil the vision of Biju Patnaik and make Odisha an industrially developed state. He has worked very closely with Biju Patnaik and was one of the founding members of the party.
Coincidentally he is also a Pilot like Biju Patnaik. Panda is tech-savvy and regularly updates his people of his constituency about the developmental works he is doing, through social media. He is known for his selfless service to his people and be it natural calamity or any disaster he is the first to reach the site. Panda is well travelled and is associated with several international forums. He is deeply involved in track-2 diplomacy.
Currently, Panda has been side-lined by Naveen Patnaik because of his growing popularity and was even attacked recently by BJD cadres when he complained about lack of internal democracy in the party. Panda enjoys an excellent personal relationship with PM Modi which makes Naveen Patnaik all the more insecure. Although there were rumours  about Panda joining BJP but nothing has been said officially till now by Panda or BJP.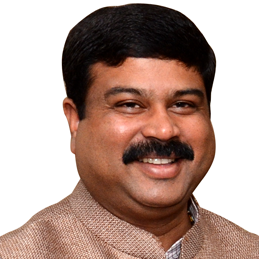 Dharmendra Pradhan
Dharmendra Pradhan currently Rajya Sabha MP from Bihar and Minister of Petroleum and Natural Gas and was recently also given the charge of Minister of skill development and entrepreneurship. Dharmendra Pradhan started his career with ABVP in student politics. He proved his excellent organizational skills in Bihar where he was state in-charge of BJP. Dharmendra Pradhan is hugely popular among the state BJP cadre. Being a Union minister who has successfully executed schemes such as Pradhan Mantri Ujjwala Yojana, he brings with him huge administrative experience which very few leaders in Odisha have. Certainly one of the front-runners in the race to CM Chair.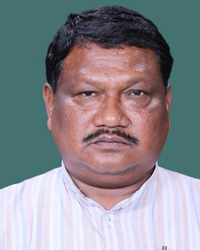 Jual Oram
The senior most leader of BJP Odisha and currently the minister of Tribal Affairs. He is the only BJP MP from Odisha. Oram comes from a poor tribal family and managed to climb up the ladders with his strong grit and determination. An engineer by profession, he worked with BHEL before joining Politics to work for the social upliftment of the Tribals. He enjoys enormous popularity among Tribals, who constitute around 22% of the population of the state according to the 2001 census survey. He was among the founding members of BJP in Odisha and one of the first BJP Members in the Legislative assembly. He has a huge following among the grassroot workers all over Odisha, especially in Western Odisha. Having seen poverty very closely and having started his political career in the poverty-stricken areas of Odisha he is in the best position to understand the problems marginalized sections in Odisha are grappling with. His experience will be very valuable in running the state as its CM.
Damodar Rout
The fearless leader from coastal Odisha is one of the tallest leaders of BJD in the state. He is known for defying party orders when he is not comfortable in executing them. He was introduced to Politics by Late Biju Patnaik and since then he has not looked back. A staunch supporter of Biju Babu's ideology. He even organized Biju Patnaik's birth centenary in 2016 at his constituency in Paradip away from main Party function. He has been at odds with the CM many a time but his strong following in coastal Odisha and the support he enjoys from party MLA's and Party cadres seems to have prevented the CM from taking any action. He is currently VP of BJD and Minister of Agriculture and fisheries.
Naveen Patnaik
Although BJP is making terrific progress in the state, it looks unlilkely that Naveen Patnaik will be beaten easily. The popular Chief Minister of Odisha and the founder of the Biju Janata Dal has no serious corruption charges against him. He is also a man of few words which ensures that he stays away from conspiracies. He certainly remains the numero uno candidate for Odisha's top chair.