One could argue, and with good reason, it is too early to speculate on Narendra Modi's successor as the Prime Minister of India. It is a given that Mr. Modi will be the Prime Minister for at least one more term and his successor will take over from him in 2024 at the earliest. However, PM Modi may opt for a third term as well in which case his potential successor will have to wait for five more years to assume the chair of the Prime Minister of India.
Based on a discussion, that I had with fellow columnists, One of these 5 BJP Leaders will be PM Modi's Successor in 2024.
1. Amit Shah
The most obvious choice of Mr. Modi's successor that comes to mind is of course the modern day Chanakya, Amit Shah. However, until this moment, we have seen very little to indicate that Amit Shah has any will to succeed Narendra Modi as Prime Minister. Amit Shah seems far more inclined to manage BJP's affairs from outside the government and strengthen the party as the Chief Strategist. For him to be considered a serious contender to the throne of the Prime Minister after Modi leaves the office, he has to first take on the responsibility of a crucial ministry in Modi's cabinet. After three years of NDA-1, it still seems highly unlikely that Amit Shah will assume the role of a Minister in Modi's cabinet. The greatest indicator of Amit Shah possibly succeeding Modi will be him becoming the 2nd Man in Modi's cabinet in NDA-2.
2. Smriti Irani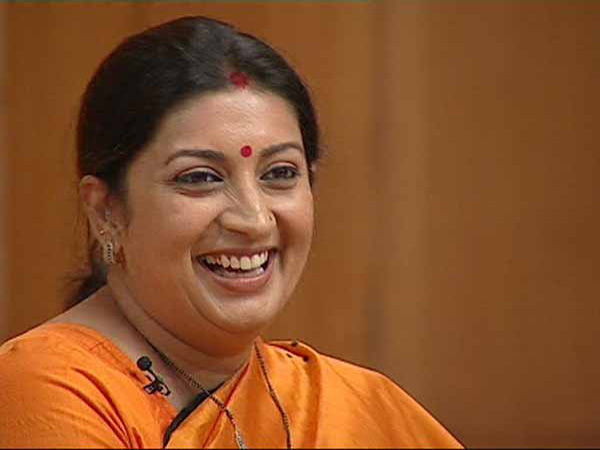 Another potential successor of NaMo is Smriti Irani. Smriti Irani has shown some great grit and guts in laying siege to the Gandhis' fortress in Uttar Pradesh, Amethi. Even though she lost to Rahul Gandhi in Amethi in 2014, she offered quite the honourable fight in one of the strongholds of the Gandhi Parivar. It will be interesting to see how she fares in the 2019 elections as it is expected that she will again take on Rahul Gandhi in Amethi. In 2014, Smriti Irani was awarded the HRD Ministry which for ideological reasons is one of the most important ministries if not the most important. She had a few bright moments during her tenure as MHRD but overall, her performance was a huge dud. Soon enough, she was shifted to the Textiles Ministry and there she has done a fair enough job. At the moment, she has the I&B Ministry under her command as well where one would expect she would excel at. Although Smriti Irani is combative, emotive, a very good speaker and hugely popular among BJP supporters, it is unlikely that she will ever become the Prime Minister of India. For one, she lacks the ideological fortitude that BJP expects from its Prime Ministerial candidates. And secondly, her tenure as the Minister for HRD does not speak too well of her. And thirdly, there are others who have a much better claim over the throne.
3. Shivraj Singh Chouhan
Shivraj Singh Chouhan would be regarded by some as a strong contender to succeed Prime Minister Narendra Modi when the time comes. He has been the Chief Minister of Madhya Pradesh close to 12 years now and has done some good work during the time. He and Narendra Modi have some interesting similarities on the face of it. Both joined the RSS at a very young age, Mr. Chouhan when he was 13 and both of them have governed a major state of India for over a decade. At this time, Shivraj Singh Chouhan is perhaps a little behind in terms of popularity when compared with the likes of Amit Shah and Smriti Irani but he certainly has the credentials necessary to become the Prime Minister of India in the future. Also, he won't find age on his side by 2024.
4. Devendra Fadnavis
One of the new faces that have emerged in the BJP post 2014 is of course Devendra Fadnavis. The Chief Minister of Maharashtra, Devendra Fadnavis has seen his popularity soar over the past couple of years. He certainly has age on his side and has the potential to become the Prime Minister at some point in the future. However, he seems to lack the ideological fortitude when compared to the likes of Amit Shah and Shivraj Singh Chouhan. Moreover, his inability to control the unruly mobs among the minority community and his appeasement of them have not gone down well with the BJP supporters. But he is still relatively new to the scene and has plenty of time to improve his chances in the future. However, I do not see him as an immediate successor to Narendra Modi. As I said before, he has age on his side. Therefore, if he learns from his mistakes, there is a strong possibility of him becoming the Prime Minister at some point in the future.
5. Yogi Adityanath
At this moment, the most popular leader of the Bharatiya Janata Party after Narendra Modi along with Amit Shah is arguably Yogi Adityanath. With his firebrand politics and his penchant for speaking uncomfortable truth to the media, the Warrior Priest has emerged as a huge fan favorite among the BJP supporters. Yogi Adityanath is a man who has declared previously that the Ram Mandir is not merely a political issue for him, it is his life's mission. And being the head of the Gorakhnath Math at Gorakhpur, he certainly has the aura of Hindutva around him. He is as controversial as Narendra Modi has been since 2002 and his tenure as the Chief Minister of India's largest state certainly had a very controversial beginning. Considering Amit Shah hasn't shown any inclination towards succeeding Narendra Modi, Yogi Adityanath is the strongest contender on the horizon. Since he is only 44, I take it as guaranteed judging from the current political landscape that Yogi Adityanath will become the Prime Minister at some point in the future. Even if Amit Shah were to succeed Narendra Modi in 2024 or 2029, Yogi Adityanath will still be young enough for the job.
The year is still 2017 however and it would be premature to reach conclusions about Modi's successor. But it does seem very likely that if Amit Shah isn't inclined to assume the leadership of the world's largest democracy, then almost certainly it will be Yogi Adityanath.