According to Business standard, the Indian Air Force has initiated a global competition to acquire "state-of-the-art, medium, single-engine fighter" from vendor. The report states that "Indian embassies in Washington, Moscow and Stockholm wrote on Friday to fighter jet manufacturers in these countries to confirm whether they would partner an Indian company in building a medium, single-engine fighter, with significant transfer of technology to the Indian entity." The request by Indian embassies is being considered as an Unofficial "request for Information (RFI)" by global aircraft manufacturers.
Currently only 2 Foreign countries manufacture a 4th generation, medium, single-engine fighter aircraft. The United states with its Lockheed Martin F-16 and the Sweden with its SAAB Gripen. It is important to note here that both American F-16 & Swedish Gripen were rejected in the original MMRCA competition.
Source: http://timesofindia.indiatimes.com/india/Dassault-Rafale-wins-MMRCA-deal-beating-Eurofighter-Typhoon/articleshow/11700801.cms.
It is understandable that IAF wants a cheap light weight Fighter aircraft which can replace the hundreds of ageing Soviet era Mig-21s and Mig-27 in service and perform the low end of Air operations more effectively and cheaply.
Large numbers of cheap, light weight fighters can defeat a smaller force of superior heavy aircraft as explained in the Lanchester's laws.
However, India cannot afford to buy yet another type of Aircraft from a foreign nation, especially when a similar aircraft, HAL Tejas, in the same category is being manufactured in India itself.
Both the F-16 and Gripen are great aircrafts in their own right, but each of them brings their own set of problems. For example, not only is the F-16 a politically wrong choice it will result in little to no transfer of technology to India, the much hyped Indo-US DTTI (Defence Trade and Technology Initiative) has failed to take off and demonstrates America's inability to transfer technology to friendly nations.
Not to forget the F-16 is 40-year-old design which can no longer compete with more modern aircraft of the same category. Not to forget, America's habit of frequently denying technology to its partners and a history of withholding technology and equipment from its allies doesn't help Washington's case either.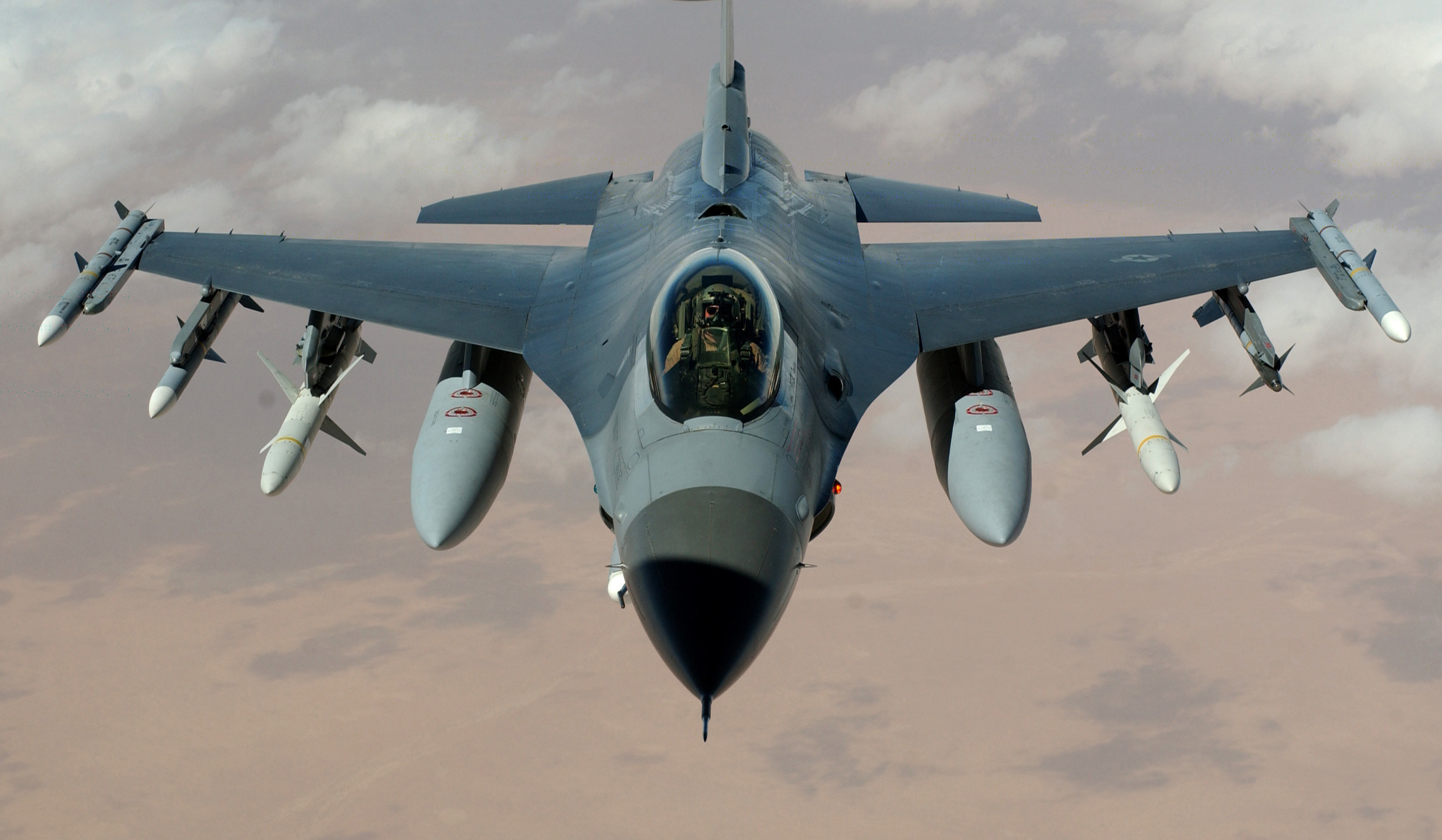 The Gripen on the other hand is modern design, but like the F-16 is politically bad choice. In a scenario where India selects Gripen the Indian Air Force will be dependent on 7 different countries to keep the jet operational.
Saab will have to negotiate with the 7 different countries to transfer their cutting edge technology to India in order to successfully build the aircraft production line in India.
Not to forget, the United States which is a major contributor to the Gripen programme, supplying everything from Engines to Avionics, has a competing bid to build its F-16 in India, how SAAB would convince the United Sates to transfer technology knowing that it will lead to US losing the Light weight fighter competition to SAAB is beyond logic.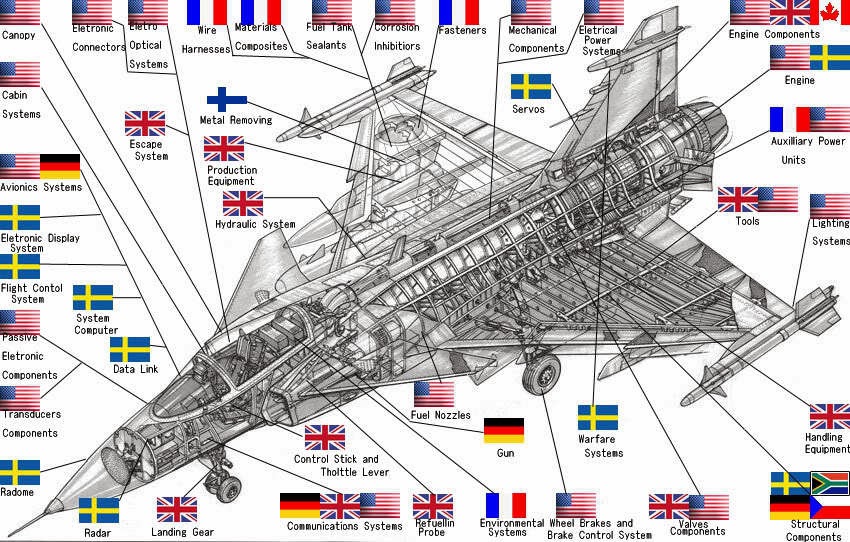 The single engine fighter which comes with no strings attached and at the same time helps to develop the Indian Industry is HAL Tejas. The home grown fighter project is the right choice for replacing the large antiquated fleet of MIGs in the Indian Air force.
While Tejas currently is an inferior fighter when compared to the latest versions of Gripen and F-16 selection of Tejas as the only Light Weight Fighter of IAF will have more pros than cons.
Having only one type of Light weight fighter will help in reducing the Logistics cost of the Aircraft, will lead to reduced operational cost and will lead to economics of scale which will ensure that the aircraft has a high availability rate, a problem that has plagued the IAF's Russian origin platforms.
Not to forget, while evaluating which Light weight fighter(LWF) is the best choice for the IAF we should not lose sight of what roles will the new LWF will perform in the IAF. The new LWF is not meant to be an excellent fighter meant to excel in every domain as the India's premier fighter.
This is how aircraft like the Gripen is marketed to smaller air forces but as far as the IAF is concerned their LWF is a rear guard point defence fighter that would protect Indian airspace from enemy aircraft and release the IAF's Heavy & Medium combat aircraft fleet, SU-30MKI, FGFA, Rafale, Jaguar, to take the fight to the enemy.
During peacetime the LWF will be utilised primarily in air policing roles negating the need for the far more expensive twin engine fighters to do the job, the Hal Tejas fits the bill perfectly.
Furthermore, selection of HAL Tejas will help develop India's Aerospace and Defence Industry. While selection of Gripen or the F-16 may bring some amount of Transfer of Technology (TOT), which the French are already bringing as part of the Rafale deal, it is simply not enough to advance the cause of the domestic Aerospace Industry, the Dassault Rafale deal is already bringing much needed foreign expertise and technology to India.
It should be noted that domestic R&D has proved to be the only way to absorb foreign technology transfer, this was demonstrated in 2012 when after repeated denial of critical technologies such as the gun system by Russia an indigenous 125 mm smooth bore gun was developed by DRDO for the T-90 tank.
Team Tejas has also demonstrated this ingenuity by developing a 4+ generation aircraft from scratch with no prior experience, lack of proper Industrial base and on a shoestring budget.
At the end of the day, transfer of technology means transfer of Production-Engineering knowledge which enables a production agency, HAL or any other private company, to manufacture components of an aircraft and carry out the final assembly.
In no way it means that the Original Equipment Manufacturer (OEM) will open their IPRs to Indian agencies. The only way to develop a domestic aerospace agency is to order domestic equipment in large enough numbers, in this case HAL Tejas, and therefore facilitate the creation of greater domestic IP by R&D agencies like DRDO.
Assembly of foreign Aircraft in India can only get you so far, but the IAF and the Government of India needs to understand that the only way to develop domestic aerospace ecosystem is to invest in homegrown platforms and creation of domestic IP.
Time has arrived that the IAF along with the Government of India formulate a long term plan backed by adequate funding to develop a sophisticated aerospace ecosystem in India. The first step in this direction is to order Tejas in large enough numbers and step up funding for the Tejas programme.
Save