eNote Technology: In recent years, the once cumbersome load of paper-intensive loan closing documents has significantly eased its weight, courtesy of the rise of electronic closing technologies. This development brings relief to lenders, buyers, sellers, and third-party agents engaged in orchestrating various loans, including those for automobiles, homes, and business mortgages. Additionally, it extends its benefits to transactions involving the legal transfer of property and high-value assets using safe eVaults. However, for credit union businesses aiming to fully embrace a digital loan cycle, there emerges a pressing need for eNotes—a crucial component to seamlessly complete the transition.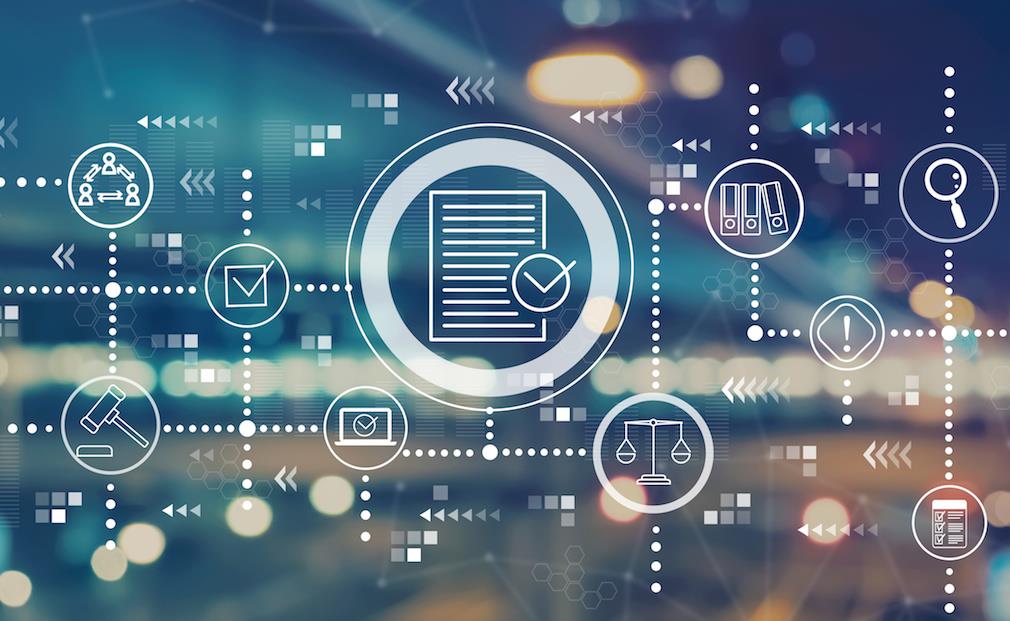 These electronic promissory notes not only alleviate the traditional paperwork burden but also enhance the efficiency and accuracy of the loan closing process. Recognizing the transformative potential of eNotes is pivotal for credit unions looking to streamline their operations, ensuring a more agile, secure, and future-ready approach to handling loans and transactions in the ever-evolving financial landscape.
Advantages of Using eNotes In Loan Origination Cycle
Efficient Document Processing
eNote technology streamlines credit union loan processing by facilitating the rapid creation, sharing, and processing of electronic promissory notes, reducing manual efforts and the potential for errors associated with paper-based workflows.
Accelerated Approval Timelines
The digital nature of eNotes expedites loan approvals, enabling quicker verification and authentication. This leads to reduced turnaround times, enhancing member satisfaction through faster decision-making.
Enhanced Security Measures
eNote technology integrates robust security features, ensuring the confidentiality and integrity of sensitive loan information. Advanced encryption, authentication protocols, and secure storage mechanisms protect against unauthorized access, mitigating risks associated with traditional paper-based processes.
Improved Compliance and Auditing
Electronic promissory notes provide a transparent and easily traceable audit trail, enhancing compliance with regulatory requirements. This simplifies the auditing process for credit unions, facilitating adherence to industry standards.
Streamlined Communication and Collaboration
eNote platforms facilitate seamless communication and collaboration among all stakeholders in the loan processing cycle. This efficient exchange of information reduces delays and enhances overall coordination throughout the lending process.
Cost Savings and Environmental Impact
Adoption of eNote technology results in significant cost savings by eliminating expenses related to paper, printing, and physical storage. Additionally, the move towards a paperless environment aligns credit unions with sustainable practices, reducing their ecological footprint.
Member-Centric Approach
The optimization brought by eNote technology contributes to a more member-centric lending environment. Quicker processes, enhanced security, and streamlined communication enhance the overall experience for credit union members, fostering satisfaction and loyalty.
Conclusion:
Leveraging eNote technology offers a multifaceted approach to optimizing the loan processing experience for credit unions. From efficiency gains and accelerated approval timelines to enhanced security, compliance, and cost savings, the integration of electronic promissory notes is a strategic move towards a more agile and member-centric lending environment.
By choosing the appropriate eNote platform, credit unions can not only optimize their loan processing experience but also ensure a seamless transition to a digital future that prioritizes efficiency, security, and member satisfaction. The key lies in a strategic and well-informed selection that aligns with the unique needs and goals of the credit union, setting the stage for a more agile and member-centric lending environment.
Also Read: How To Protect Your Data From Hacking And Why Is It Important?