Embarking on a career in nursing is a profoundly rewarding choice, offering a unique opportunity to provide compassionate care and devise solutions to address the diverse needs of patients. The journey to becoming a nurse is marked by numerous paths, each tailored to accommodate the aspirations and preferences of individuals aspiring to join this noble profession. Two primary routes stand out: pursuing an LPN program or completing a BSN and subsequently NCLEX-RN exam prep.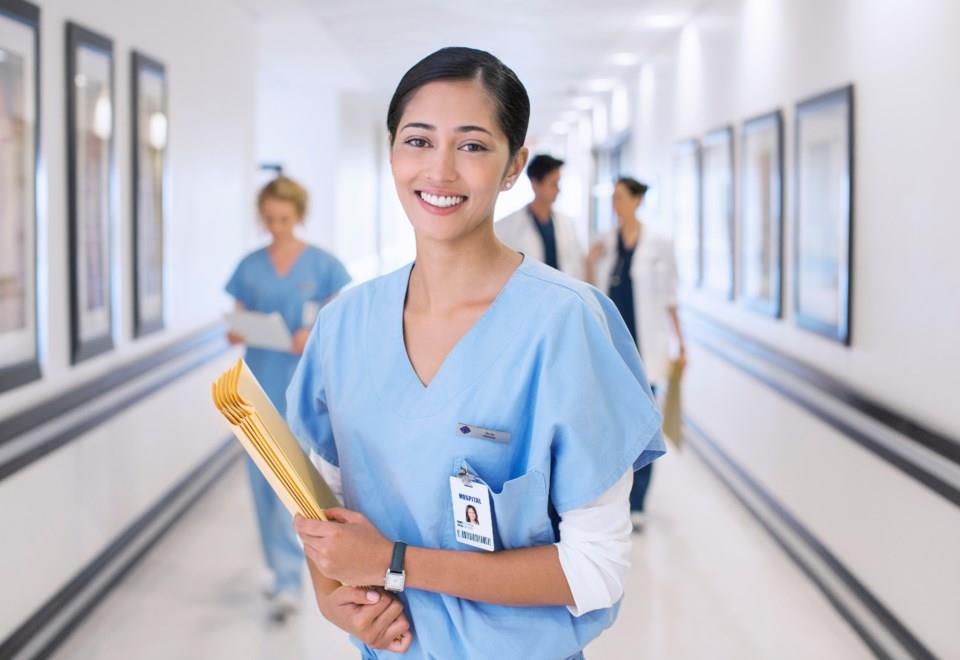 Opting for an LPN program is a commendable way to start a nursing career promptly. LPNs play a crucial role in the healthcare system, providing basic patient care under the supervision of registered nurses and physicians. This route allows individuals to swiftly enter the workforce and make a positive impact on patient well-being.
On the other hand, choosing the BSN route not only equips aspiring nurses with a comprehensive understanding of the field but also opens doors to advanced opportunities. A BSN program delves deeper into nursing theory, research, and leadership skills, preparing individuals to assume a broader range of responsibilities in various healthcare settings.
The pinnacle of the journey for both LPNs and BSN graduates is passing the NCLEX-RN exam. This licensure examination is a critical step, demanding a culmination of theoretical knowledge, clinical expertise, and mental fortitude. Success in the NCLEX-RN requires rigorous preparation, including mastering an extensive body of medical knowledge, honing critical thinking skills, and developing the emotional resilience necessary to navigate the challenges inherent in healthcare.
In terms of mental preparation, aspiring nurses must cultivate a resilient mindset to navigate the demanding nature of the profession. Nursing requires individuals to be adaptable, quick-thinking, and emotionally intelligent. Moreover, developing a capacity for empathy and effective communication is paramount, as nurses are not only caregivers but also advocates for their patients.
Tips To Score And Survive NCLEX-RN
Embarking on the journey to become a registered nurse involves successfully navigating the NCLEX-RN examination. This pivotal step requires a combination of a comprehensive understanding of coursework, practical experience gained through clinical rotations, attentive engagement in lectures, a well-structured study timetable, familiarity with the exam format, and diligent practice. Here are eight tips to help aspiring nurses not only score well on the NCLEX-RN but also survive the rigorous examination process.
Understanding and mastering the coursework is the foundation of success in the NCLEX-RN. Pay meticulous attention to your academic studies, ensuring a solid grasp of nursing theories, medical procedures, and ethical considerations. Regularly review your notes, textbooks, and any supplementary materials using platforms like Lecturio to reinforce your understanding of key concepts through simulations and 3D animated videos for better grasp. 
Excel in Clinical Rotations
Clinical rotations are a bridge between theory and practice. Engage actively during these practical experiences to apply your knowledge in real-world scenarios. Actively seek opportunities to participate in patient care, hone your clinical skills, and observe experienced nurses. The hands-on experience gained during clinical rotations not only enriches your learning but also prepares you for the practical challenges you may encounter in your nursing career.
Stay Attentive During Lectures
Attentive participation in lectures is crucial for absorbing the nuances of nursing practice. Listen actively, ask questions, and participate in discussions to deepen your understanding of the material. Leverage opportunities to interact with professors and fellow students, creating a supportive learning environment that enhances your overall comprehension of nursing concepts.
Create a Well-Structured Study Timetable
Developing a well-structured study timetable is essential for effective exam preparation. Allocate specific time slots for different subjects, ensuring a balanced focus on all areas covered in the NCLEX-RN. Break down your study sessions into manageable chunks, incorporating breaks to maintain focus and prevent burnout. Consistency is key; establish a routine that aligns with your learning style and commitments.
Understand the Exam Format
Familiarizing yourself with the NCLEX-RN exam format is crucial for success. Understand the types of questions presented, such as multiple-choice, select-all-that-apply, and fill-in-the-blank. Practice time management by taking simulated exams under exam conditions to simulate the pressure of the real test. This not only enhances your familiarity with the format but also helps build confidence in your ability to tackle the exam efficiently.
Prioritize Practice Questions
Practice questions are invaluable tools for preparing for the NCLEX-RN. Incorporate a variety of practice questions into your study routine to reinforce your understanding of different topics. Review both correct and incorrect answers, as this process provides insights into the rationale behind each choice. Utilize reputable NCLEX review resources, such as official study guides and online question banks, to expose yourself to the breadth of content that may be tested.
As the NCLEX-RN is a timed examination, practicing under simulated exam conditions is crucial. Mimic the testing environment as closely as possible during your practice sessions. This includes adhering to time constraints, using the same reference materials allowed in the actual exam, and minimizing distractions. Familiarity with the exam conditions contributes to a sense of control and confidence when facing the real test.
Emphasize Critical Thinking Skills
The NCLEX-RN evaluates not only your knowledge but also your ability to think critically and make sound clinical judgments. Practice thinking through complex scenarios, considering all relevant factors before selecting an answer. Develop a systematic approach to problem-solving and prioritize patient safety in your decision-making process. Strengthening your critical thinking skills enhances your readiness for the diverse challenges presented in the exam.
Conclusion:
Nursing stands as a profoundly rewarding career, offering dividends that extend far beyond the completion of one's academic journey. Beyond the fulfillment of providing care and making a positive impact on lives, nursing opens avenues for diverse career trajectories. As a nurse, one can explore parallel professions such as teaching and research in later stages, broadening the scope of their influence and expertise. The resilience, compassion, and skills cultivated in nursing not only contribute to individual success on the NCLEX-RN but also lay the groundwork for a dynamic and ever-evolving professional journey in healthcare and related fields.
Also Read: Why Test Series is a Game-Changer in UPSC Exam Readiness