Accurate historical Indian movies: In an industry where creative liberties often take precedence, there are some historical movies that are a refreshing departure. They showcase the significance of historical accuracy, not just for the sake of authenticity, but also to educate and inspire audiences about their rich cultural heritage. Here are some of the most accurate historical Indian movies:
Accurate historical Indian movies
Sardar [1993]:
"Sardar," a biographical film on the iconic Indian leader Sardar Vallabhbhai Patel, stands as a remarkable example of historical accuracy in cinema. Despite its accuracy and the powerful portrayal by Paresh Rawal in the titular role, "Sardar" unfortunately didn't receive the widespread acclaim it truly deserved. Also, it is hard to believe that the movie was directed by the same Ketan Mehta, who went on to direct one of the most historically inaccurate, borderline derogatory movies on Mangal Pandey, one of the first harbingers of the Great Uprising of 1857!
Gadar: Ek Prem Katha [2001]:
Yeah, yeah, I know you might be thinking what is such an action drama, with a fictional backdrop doing here! While Gadar is fictional on paper, it is one of the very films in India, that depicted the Partition as it was, and not what the self-declared custodians of the Indian intelligentsia want you to learn as! The way millions of innocent Hindus and Sikhs were massacred for no fault of theirs was vividly portrayed in this movie, for which the nation will forever be grateful to Anil Sharma!
The Legend of Bhagat Singh [2002]:
Now matter how hard Shoojit Sircar, his "Sardar Udham" couldn't match the aura that this movie had! Despite tanking at the box office, the movie became a cult classic for its unblemished, vivid description of the revolutionary movement, making Ajay Devgn the new synonym for "Perfect Depiction" of historical characters, as he immortalized the legacy of Sardar Bhagat Singh on screen!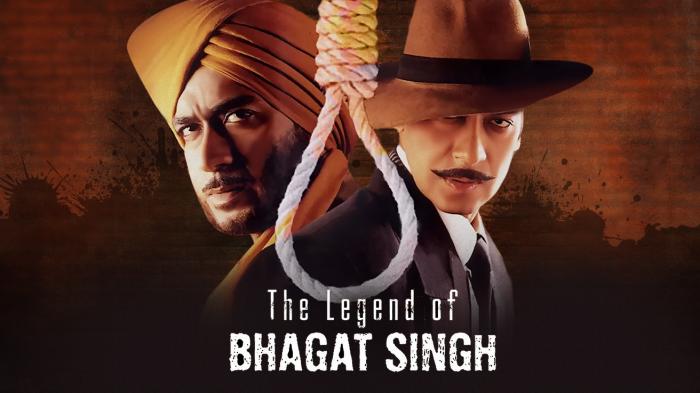 1971 [2007]:
The first and only film of Amrit Sagar, this movie depicted a dark side of our history: the way our soldiers were treated after being captured in the 1971 war, and how we as a nation, ignored their sacrifices! Starring stalwarts like Manoj Bajpayee, Piyush Mishra, Kumud Mishra, Manav Kaul, Deepak Dobriyal etc., this movie is one of the most underrated masterpieces of Indian cinema!
Paan Singh Tomar [2012]:
This is one rare movie, which made its mark purely because of its solid content! Told through the eyes of the athlete turned Chambal rebel Paan Singh Tomar, the movie, directed by Tigmanshu Dhulia, portrayed the way our sportspersons were humiliated by apathetic administrators, and why Paan Singh Tomar was compelled to tread the very path he dreaded once! Irrfan Khan's acting made this depiction even more powerful.
Shershaah [2021]:
There have been quite a few movies on the Kargil War, but none of them have been as remarkable as this. Directed by Vishnu Vardhan, known for a few commercial movies down South, "Shershaah" is one rare film that can actually lock horns with "Border" in terms of the best Indian war drama ever made! It portrayed the trials and tribulations of Captain Vikram Batra, one of the greatest warriors to have graced independent India.
Major [2022]:
Normally, actors choose a safe, commercial debut. But screenwriter cum actor Adivi Sesh chose a different path. He decided to make his Hindi debut in a rather unconventional way, by portraying Major Sandeep Unnikrishnan in the bilingual "Major"! What's better, he chose to keep it as real as possible! He proved in his own way, that all it takes for a good movie is earnest efforts. Going by his portrayal, it wouldn't be wrong to say that Adivi Sesh would be the best candidate for the portrayal of Lt.Col Megh Singh Rathore, whose exploits in the 1965 War led to the creation of Para Special Forces!
The Indian film industry is a bustling hub of imagination, but amid the spectacle, these historically accurate movies stand out as beacons of authenticity. They remind us that history is more than a backdrop – it's a canvas upon which human stories are painted. As viewers, we are transported to bygone eras, experiencing the struggles, triumphs, and emotions of our ancestors. These Accurate historical Indian movies are not just entertainment; they are windows into our past, shining a light on the diverse tapestry of India's history.
Support TFI:
Support us to strengthen the 'Right' ideology of cultural nationalism by purchasing the best quality garments from TFI-STORE.COM
Also Watch: