5 failed Inventions: Throughout history, inventors and innovators have strived to create solutions to pressing problems and improve our lives. However, not every invention manages to hit the mark. Sometimes, even creations by accident work wonders, while some inventions, even if launched with great fanfare and excitement, fail to resonate with the public. Here we explore 5 inventions that nobody asked for and delve into why they ultimately failed to fulfill their intended purpose.
5 failed Inventions 
Here we explore 5 inventions that nobody asked for and delve into why they ultimately failed to fulfill their intended purpose.
Selfie Toaster
Remember the selfie toaster? This peculiar invention allowed people to imprint their faces on a piece of toast. While it initially generated curiosity and amusement, it failed to gain traction among consumers. The reason? Well, aside from the novelty factor, it didn't add any practical value to people's lives. Ultimately, the process of transforming breakfast into a photo gallery proved to be more of a gimmick than a useful innovation.
Also read: 5 ChatGPT Alternatives You're Woefully Unaware Of
Bluetooth-Enabled Toilets
Some companies ventured into the realm of smart toilets, equipping them with Bluetooth technology to enable users to control various functions via their smartphones. While the concept seemed promising, these Bluetooth-enabled toilets failed to connect with consumers for several reasons. Privacy concerns arose, as people were wary of potential hacking risks or unintended access to personal data. Furthermore, the high price point and the added complexity of operating a toilet via a mobile app outweighed any perceived benefits.
Solar-Powered Flashlights
The idea of a solar-powered flashlight aimed to provide a sustainable alternative to traditional battery-operated ones. However, this invention faced significant challenges. Flashlights are often used in emergency situations or during power outages when sunlight may be scarce. Additionally, the solar panels required for charging were often too small to generate sufficient energy, resulting in unreliable performance. Ultimately, the inconvenience of relying on sunlight for power overshadowed the eco-friendly concept.
TwitterPeek
At a time when smartphones were becoming ubiquitous, a standalone device called TwitterPeek was launched, dedicated solely to tweeting. This gadget had limited functionality and relied solely on a cellular data connection. However, it failed to capture the interest of users due to its single-purpose nature. With smartphones offering a wide range of features, including social media apps, carrying an additional device exclusively for tweeting seemed redundant and unnecessary.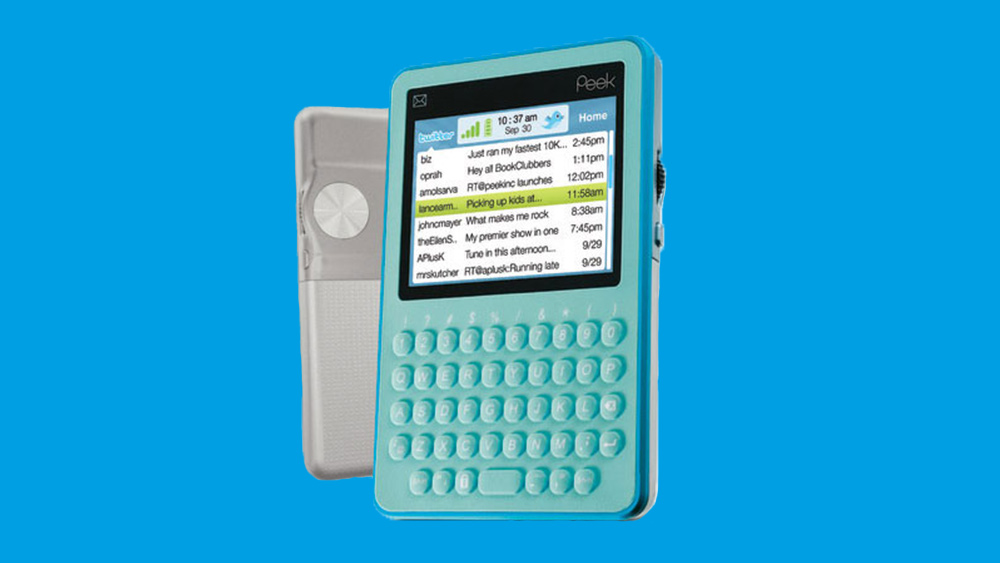 Portable Pet Rock
Drawing inspiration from the 1970s fad of pet rocks, a company introduced portable pet rocks as stress-relieving companions. These small, smooth stones were marketed as calming tools to carry around in your pocket. However, this concept failed to resonate with consumers in the modern age, where advanced stress-management techniques and digital apps are readily available. The portable pet rock lacked practicality and failed to address the deeper needs and desires of individuals seeking stress relief.
Also read: 5 Accidental Inventions that have become essential in our lives
Conclusion: Inventions that fail to serve their purpose often do so due to a lack of practicality, limited functionality, or a mismatch between consumer needs and the product's offerings. The five inventions mentioned above, from the selfie toaster to the portable pet rock, lacked widespread appeal because they failed to address real-world problems or provide significant value to consumers. While innovation is essential, understanding the needs and desires of the target audience remains crucial for the success of any invention
Support TFI:
Support us to strengthen the 'Right' ideology of cultural nationalism by purchasing the best quality garments from TFI-STORE.COM
Also Watch: