With its inbuilt character traits, dogs have become synonymous with loyalty. Its love for its master is unconditional. This has been a major reason why many Indian households domesticate adorable dogs. However, there is an uncanny tilt towards foreign breeds. Many Indians don't have remote knowledge about Indian breeds of dogs. Through this article piece we will highlight how dogs have special references in revered Hindu texts and what are the viable indigenous options for dog lovers.
References of dogs in Mahabharata
Do you know that the revered Hindu epic Mahabharata starts and ends with a dog? Yes, it does. It starts at a point where Janamejaya* was performing yagya for the welfare of his country/people. A puppy was present outside the yagyashala. At that time, it was considered that devatas won't accept the yagya if it was adulterated in any manner, for example the entry of a dog. Fearing that the puppy may ruin the yagya, Janamejaya's three brothers encircled the puppy and thrashed it. Later, Sarama (celestial female dog, mother of the puppy) came to Janamejaya and complained about the incident.
(Janamejaya* was the son of Parikshit, grandson of Abhimanyu and great grandson of Pandavas.)
You may wonder what the relevance of this story is. Apparently, it has a significant teaching of Karma. Similarly, the Mahabharata ends with the story of Yudhisthira and his dog. Apart from that, the dog is claimed to be the vaahan (carrier) of Bhagwan Bhairav. So, in this way, dogs hold a special place in Indian households. Even the security agencies deploy dogs to enhance the security of VIPs and important places. They are now gradually ending their dependence on foreign breeds and have started to deploy Indie breeds in their security units.
Mudhol Hound to strengthen PM Modi's security 
As per a media report, The Special Protection Group (SPG) entrusted with the security of PM Modi will include Mudhol Hound. This is for the first time that an Indigenous breed of dog, Mudhol Hound, has been included in the SPG.
In 2016, it was included for the first time in the Indian Army training centres. There it was given a basic training of three weeks. After which, it underwent a 36-week long training. In April 2022, SPG officials visited the Canine Research and Information centre in Karnataka. They received two male dogs of this indigenous breed. Now, after 4-months long training, the SPG has informed the inclusion of these Mudhol Hounds in the protection group.
Also Read: Axel's martyrdom: Know everything about dogs in combat roles
Earlier, Mudhol hounds were already serving in the Indian Air Force and other government departments. It is interesting to note that Chatrapati Shivaji Maharaja's protection units also had Mudhol hounds. Apart from this, CRPF has included Kombai dogs in their units.
Ending the Uncanny tilt towards foreign breeds
It is often noted that many Indians prefer foreign breeds to indigenous dogs. They even pay hefty amounts to get foreign breeds like German shepherd or Labrador. But they forget that in reality Indian breeds of dogs are far superior to the foreign dogs. Additionally, PM Modi has been stressing on the need to adopt Indian breeds of dog in the place of foreign breeds. He has been laying stress on this through his Mann ki baat address. So it is time for us to shed our ignorance around Indian breeds of dogs.
Here we are including a list of a few Indian breeds of dogs.
Mudhol Hound
It is a breed of Sighthound from India. It was earlier predominant in the areas of the Deccan plateau. It goes by many names like Mudhol Hound, Caravan Hound, Maratha Hound, the Pashmi Hound, and the Kathewar Dog.
It is one of the healthiest dogs that is less prone to health issues. It has an amazing sight that has a 270 degree field of vision, which is more than double that of humans. This breed of dog is known for its loyalty, hunting and guarding skills. Its speed is considered to be twice as fast as the German Shepherd.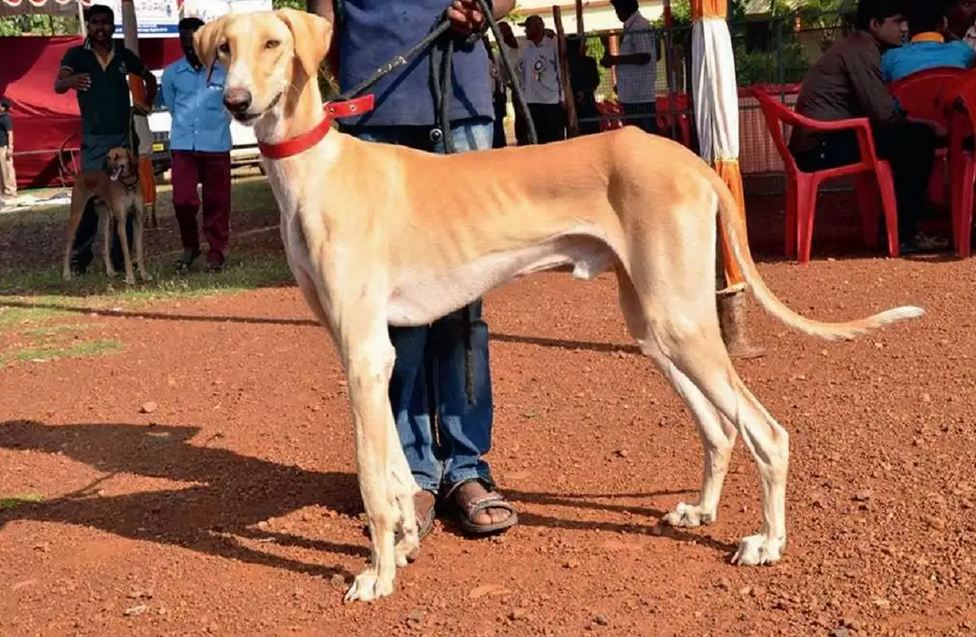 Also Read: Adopt an Indie: Modi government's big push to make Indian pariah dogs and cats household pets
Rajapalayam
This breed also goes by many names like Polygar Hound, Shikkar Hound, or Indian Ghost Hound. It is named after Rajapalayam, a town in Virudhunagar, Tamil Nadu.
These dogs are known for hunting and guarding wild boars. It can hunt by sight as well as track by scent. This breed of dogs is recognized for their bravery, agility and intelligence. This breed has a standard milky white coat with a characteristic pink nose. It is sad to note that it is under the threat of extinction.
Kanni
Kanni means pure in Tamil. This breed of dog was named Kanni because of their unflinching loyalty and sincere heart. It is known for its agility, speed and hunting skills.
These dogs were bred to hunt wild animals. Mostly the landlords reared Kanni dogs to guard their crops and houses. This breed has a characteristic coat of either black or tan. Any other colour coat is considered to be Chippiparai even when all other traits are similar.
Chippiparai
It is also a breed of Sighthound predominant in the state of Tamil Nadu. It derived its name from a village called Sippiparai. It has many similarities with Kanni breeds of dog other than the colour of its coat. White colour coat is most common in this breed.
It is considered to be among the most intelligent breed of dogs. It too has a sharp vision with 270 degree field of view. This breed is skinny and may look starved but most of its weight is from their muscles and bones rather than fat. It is an excellent guard dog. PM Modi had once mentioned this breed in his Mann Ki Baat program.
Also Read: They are not animals, they are soldiers. Service dogs, camels and horses will now get honorable retirement
Kombai
Kombai or Polygar is a breed of Sighthound. This breed of dogs is native to Tamil Nadu. It derived its name from the city of Kombai in Tamil Nadu.
The Kombai breed has been recruited by the CRPF. They are known to guard houses. Kombai are a loyal and brave breed. It has a sense of security towards its owner. They are suited to live in every environment. This breed has a short, smooth coat usually reddish-brown in colour, with a slightly lighter-coloured saddle and a black muzzle.
Pariah
It is considered one of the oldest dog breeds. It is said that this breed of dogs is 4500 years old. Its mortal remains were found during the excavation in Mohenjodaro.
It is one of the few pure breeds that originated in India, with no adulteration of selective cross breeding. It is one of the common street dogs. These dogs are very easy to maintain. The biggest advantage of this breed is that it is a healthy and hardy breed.
Jonangi
Jonangi breeds of dogs are also known as Jonangi Jagilam or Kolleti Jagilam. This breed is predominantly found in Andhra Pradesh.
Its hair is short and soft, which makes it different from other dogs. It is mainly reared for hunting and herding. It also guards the fields and houses. This breed is an expert in digging pits.
Bakharwal
This breed is found in northern India – largely in Jammu and Kashmir and Himachal Pradesh. It was mostly domesticated by the Bakarwal and Gurjar tribes.
This breed of dog is considered to be the oldest breed of South Asia. There are two types of Bakharwal breed, one common and the other Ladakhi Bakharwal. Bakharwal breed dogs are also said to have been prepared from crossbreeding of Tibetan Mastiff and Pariah breeds.
The day is not far when Indie breeds of dogs will be in households, replacing their foreign counterparts like German Shepherds or Labrador.
Support TFI:
Support us to strengthen the 'Right' ideology of cultural nationalism by purchasing the best quality garments from TFI-STORE.COM
Also Watch: