Previously called Sone ki Chidiya is slated to take off again. This time, its wings will have added advantage of being technically sophisticated. Piyush Goyal, the hero of India's economic revival has categorically expressed his confidence in India's potential to emerge as an economic powerhouse over the next few decades. Goyal's calculations in the wake of India remaining the fastest-growing major economy in the world indicate that it is not tough for us to reach the magical figure of $30-trillion economy.
Goyal's dream of a $30 trillion economy
During his address to the exporters and other textile industry stakeholders in Tiruppur, Goyal said, "In another nine years, that is 18 years from now, we will be about a $13- trillion economy. In another nine years after that, that is 27 years from now, we will be a $26-trillion economy… then obviously, in 30 years from now, confidently we can all expect that the Indian economy will be a $30-trillion economy,…"
Currently, the business environment in the country is stable. Companies are flocking to India to establish their factories. However, 30 years is a long time, and continuing with previously established methods of increasing Gross Domestic Output is not going to work. There is a need for change and India can achieve wonders by building its capacity in 5 specific sectors.
Read more: It won't be an exaggeration to say that Piyush Goyal is the hero of India's economic revival
Semiconductor technology
The dominance of Semiconductor chips is going to define how countries all around the world fare in comparison to their rivals. From your mobile phones to electric vehicles, Semiconductors are the backbone of everything driven by the flow of current. It is the loss of semiconductors that makes the United States jittery over Taiwan's security. China will capture over 74 per cent of Semiconductor foundries in the world, given that it is able to capture Taiwan.
To reduce its dependence on imports, the Modi government has given incentives worth more than Rs 2,30,000 crore to industries. PLI Scheme alone has contributed towards investments worth Rs 1.53 lakh crores. Israel's ISMC lab is investing $3 billion in a chip-making plant in Karnataka. TATA and Vedanta are other prominent ones in the race. Countries like the US and the UAE are ready to contribute with their technical know-how and finances respectively. On the back of these initiatives, India's semiconductor industry is slated to value at around $64 billion in 2026. On the other hand, our consumption will be around $80 billion by the same year.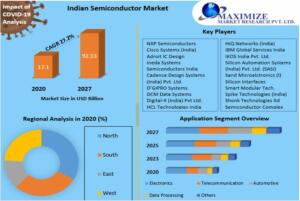 PC: MMR
If we can reach to the aforementioned potential, then it would be easier to lay out a pathway for 25 more years. But the problems are plenty. One of them being environmental impact. Semiconductors contaminate groundwater and air. Additionally, the process is a water-guzzling one. Taiwan's TSMC alone uses 156,000 tons of water per day for the process. Like India's nuclear facilities and testing, grounds are located in remote areas, similar arrangements need to be made for semiconductors as well. Apart from that, India needs to skill its workforce on a mass level to fully utilize the potential of both the semiconductor and employable population.
Read more: India all set to be a semiconductor giant very soon
Modernizing agriculture
Agriculture is the backbone of the Indian economy. Ideally, India should have moved ahead with development in other sectors as its food security was already ensured decades ago. But food exports are an indication of soft power and strong economic fundamentals. Henceforth, the sector should keep expanding. In fact, in the last 3 years, its share in India's GVA has increased from 17.6 to 20.2 per cent. Moreover, the sector's share in employment figures has also increased. According to Statista, a data churning website, in 2017, the Sector employed 145.66 million in India. The Sector added an average of more than 1.5 million people every year and in FY 2021, Agriculture employed 151.79 million people.
But, efficiency is still a big cause of concern. The agriculture sector lacks modernization. Compared to developed economies where mechanization of Agriculture is as high as 90 per cent, India's Agriculture mechanization is only around 45-50 per cent. The agriculture output also suffers due to a lack of technological efficiency. Due to a lack of cold storage, India suffered losses worth $14 billion in 2018. Similarly, 55 per cent of our forests exposed to fire is also a huge threat to agriculture.
All of these issues along with many others can be sorted out only by modernization. Using technologies like modern storage systems, algorithm driven crop selection, Drones, and Satellites in the Agriculture sector will not only help in efficient crop production and increasing output, but it can also help in curbing the problem of disguised employment in the sector. To solve the problem, in 2020, PM Modi launched Rs 1 lakh crore agriculture infrastructure fund for encouraging innovation and entrepreneurial activities in the agricultural sector. Along with them, FDI investment is also growing in the sector. Agritech startups are new buzzword. But, they haven't been able to achieve even 1 per cent of their potential height. The government is doing everything possible, now private sector needs to jump in.
Read more: A modern Green revolution is on its way, as PM Modi brings Agri Infrastructure fund worth 1,00,000 Crore
Space Technology
Traditionally, every country's Space sector was driven by government-funded organisations. But, after a fixed period, these countries opened the floodgates for the private sector as well. This gave birth to a term called Space economy, which was valued at $447 billion in 2020, a 55 per cent increase in a decade. 80 per cent of it owed its origin to commercial space activity.
Naturally, it becomes imminent for India to jump into the race. Unfortunately, we contribute only 2 per cent to Global Space Economy, which does not reflect well on any country wishing to be a global superpower. Other than Rocket and Satellite launch, we do not do much on this front. Currently, the demand for space-based services such as keeping track of soil type, and weather among others is witnessing an uptick. Unfortunately, the Department of Space can't cater to every demand on its own, despite its Rs 13,700 crore budget.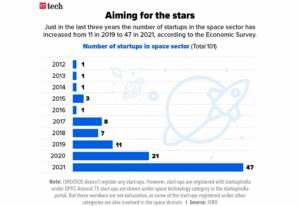 PC: Economic Times
In the last few years, the Modi government along with ISRO has brought some changes to increase private participation. In 2019, NewSpace India Limited (NSIL) was established to transfer ISRO's legacy of technical efficiency to the private sector. The government also launched IN-SPACE to make it easier for private companies to use Indian space infrastructure. After all, if we can launch 346 Foreign Satellites from our launchpads, why stop our local players from utilizing it. Modi's Government is also in the final stages of chalking out modalities of opening the Space Sector for FDI. According to an estimate, India's Commercial Spacetech market has the potential to cloak $77 bn in market share by 2030. 101 startups working towards accelerating the development tell us that we are on that course. But more needs to be done, both by the government and private sector.
Strengthening Desi algorithm
All the aforementioned sectors are incomplete without an Algorithm. The algorithm is what drives spaceship to other planets, it is what modernizes agriculture and it is what semiconductor is meant to serve. AI and machine learning are the future. According to an estimate, if harnessed properly, Data and AI could contribute $450-500 billion to India's $5 trillion economy by 2025. Retail, healthcare, consumer goods, and agritech among few others are set to immensely benefit from them. The long-term prediction is more promising. As per a report by Accenture, by 2015, Artificial Intelligence can alone lift our country's income by 15 per cent.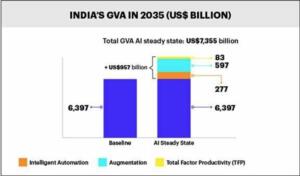 PC: Economic Times
But it is also a fact that due to the waste decade of 2004-14, India has been a late starter. Due to this most Indian data has already flown out of India. We are building our infrastructure from the scratch and due to this the development is slow. By 2019, India had only 4 robots per 10,000 industrial workers, compared to the global average of 126. Sadly, we could get to this number only because our robot installation grew at a CAGR of 20 per cent between 2013-2018.
On its part, the Government is fulfilling its responsibility. During the G20 meeting in Osaka, PM Modi emphasized on Digital Economy & Artificial Intelligence. His strategy relies on 5 'I's that stand for Inclusiveness, Indigenization, Innovation, Investment in infrastructure & International cooperation. PM Modi and Ivanka Trump's interaction with Mitra Robot is one of the biggest announcements of India in the race.
To replace China as the manufacturing hub of the world, we will have to develop efficiency in Artificial Intelligence, Robotics, Blockchain AR, VR, IoT, Supercomputing, Machine Learning, Deep Learning, and 3D printing. Data localization is the need of the hour. We need to have every data algorithm under the control of our elected representatives, only then local players will feel incentivized to jump in with full capacity.
Manufacturing the manufacturing machines
If there is any sector that can internalise make-in-India along with providing jobs to millions of skilled and semiskilled workers, then it is manufacturing sector. Currently, we contribute only 2 per cent of the world's manufacturing output. China, which contributes nearly 20 per cent is vacating the space. India has already captured 10 per cent of its $31 billion manufacturing output which moved out of China in the aftermath of Covid-19. Given that the political setup is making it easier for the industry, India's manufacturing Sector is ready to add $500 billion annually. In the wake of capacity utilisation of 72 per cent, the sentiments are high.
PC: EEPCINDIA
Manufacturing can produce only if it is provided with capital goods. It has an industry of its own and contribute about 1.8 per cent of the GDP. Due to the sector providing inputs like machinery and equipment, it has multiplier effect on the economy. That's the reason why the sector alone provides 1.4 million direct and 7 million indirect jobs. The sad part is that by 2019, only 60 per cent of our capital goods was met by domestic production. The sector is bogged down by low-investment in technology and skilled manpower.
To increase it, government has taken some initiatives like 100 per cent FDI (through RBI) in the sector. Cutting the size of bureaucracy in the sector is another such big change. Additionally, FTAs are also being signed by taking due care to not harm local capital goods. India's target is to have 7.5 lakh crore turnover in Capital goods by 2025. If somehow, we are able to achieve it, it will not only increase the manufacturing share in total GDP, but will also provide huge boost to development hungry policymakers.
India has everything in its bucket to achieve the target set by Piyush Goyal. It has strong economic fundamentals and political will. A young workforce is an added advantage. If somehow, we turn out to be failure, then it is only us to blame. As Global investment bank Credit Suisse aptly called it, it is "India's game to lose".
Support TFI:
Support us to strengthen the 'Right' ideology of cultural nationalism by purchasing the best quality garments from TFI-STORE.COM
Also watch: