War will never come with a pre-invitation; it will come with a surprise and to avoid a war, a country always needs to be prepared for any eventuality.
Faced with hostile neighbours and an uncertain world, India in the last two years has added a dozen modern offensive strike capable weapons. Diversifying the defence procurement, India in the last 24 months has acquired the world's best state of the art modern defence machines to defend the integrity of the Nation.
Rafale
In September 2016, India and France signed a €7.87 billion Inter-Governmental Agreement (IGA) for 36 Rafale multi-role fighter jets. After overcoming various political hindrances in procurement, Rafale finally landed on Indian soil in July 2020. The Modi government has procured 36 fighter aircraft in a ready to fly condition.
The Dassault Rafale is a French twin-engine, canard delta wing, multirole fighter aircraft designed and built by Dassault Aviation. The fighter jet is intended to perform air supremacy, interdiction, aerial reconnaissance, ground support, in-depth strike, anti-ship strike and nuclear deterrence missions.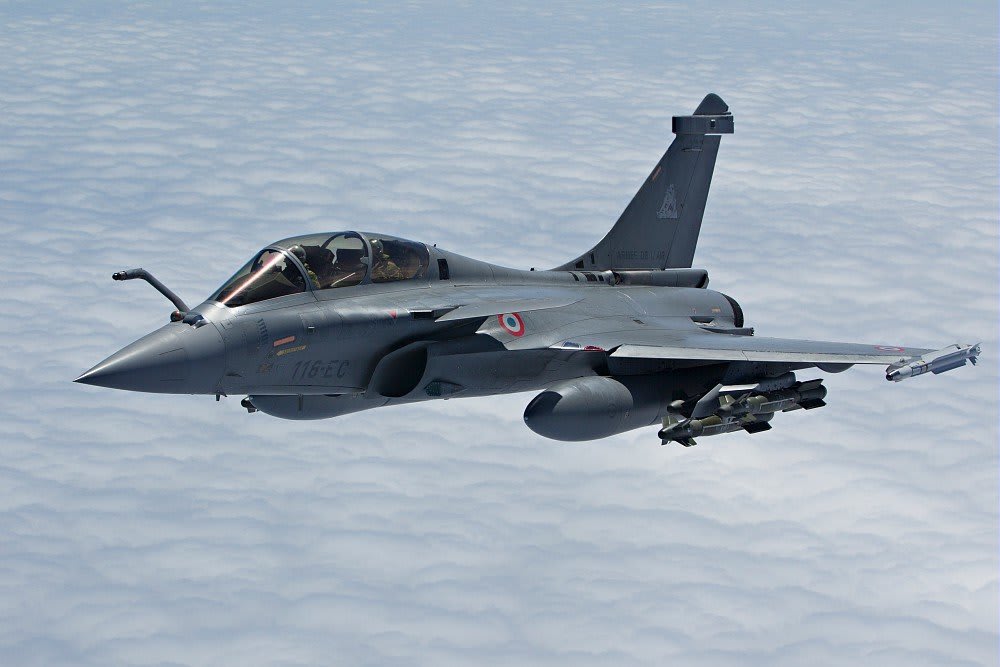 India's acquisition of Rafael was on an urgent basis. It is one of the first state-of-the-art fighter jets which India decided to buy in the aftermath of its decision to tighten its noose on China and Pakistan. The acquisition of 4.5 generation multirole aircraft will now give an extra edge over the Pakistani F-16 fighter jets, it will also act as a deterrent against China.
Although China claims that its J-20 5th generation fighter aircraft is superior to Rafale, just like other Chinese products, its credibility is also questionable. Chinese aircraft have never been tested on the battlefield. Experts believe China is faking the specifications of J-20 and India can rely on Rafale for any eventualities with the Chinese.
S-400 Triumf Missile System
Despite the US threatening India with CAATSA sanctions, India signed a 5.43 billion USD deal with Russia for the S-400 Triumf missile system In October 2018
The S-400 is a mobile SAM (Surface to air missile system) designed by Russia. It is the most dangerous and technologically superior air defence system SAM in the world. It can engage all types of aerial targets like aircraft, UAVs, ballistic and cruise missiles within the range of 400km and at an altitude of up to 30 km. It can track 100 airborne targets and engage six of them simultaneously.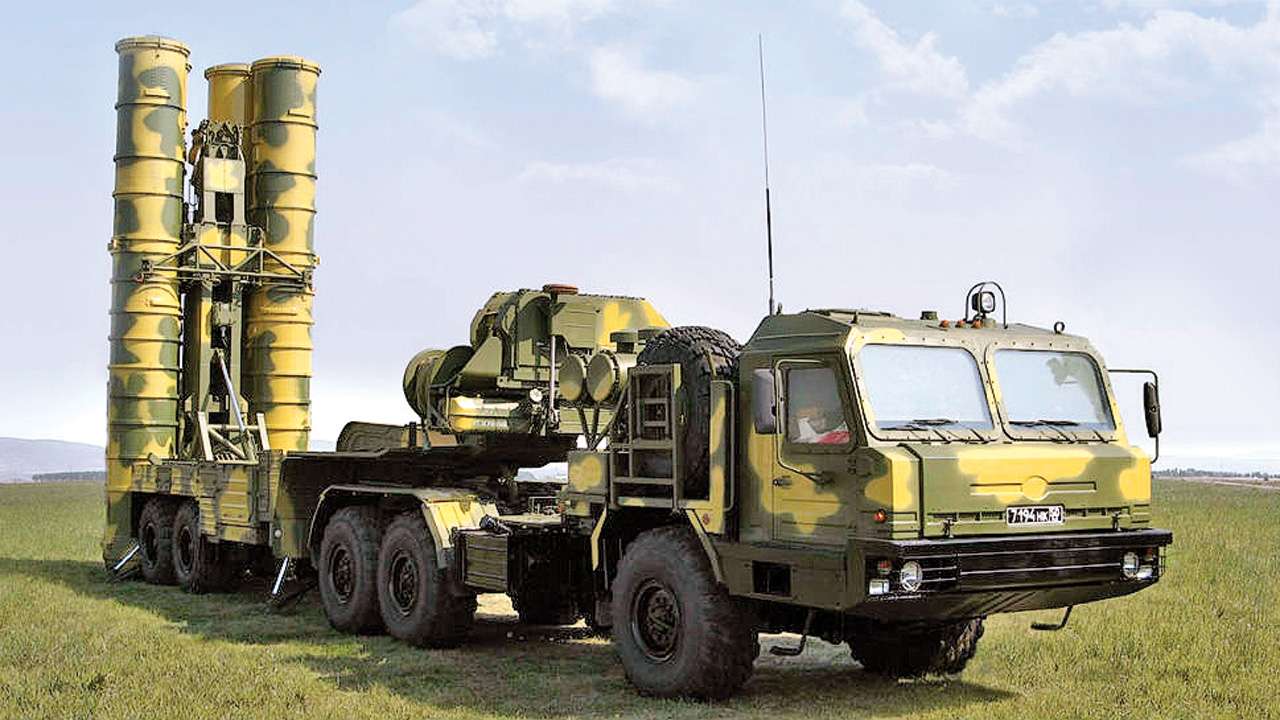 The S-400 missile system is far ahead of the US-developed Terminal High Altitude Area Defense System (THAAD). Moreover, the procurement of the S-400 defence system has almost nullified every fighter aircraft of Pakistan & China in the range of 400 km.
Since December 2021, Russia has started the delivery of the missile defence system. Despite the ongoing war with Ukraine, India is expected to get all batteries of S-400 by 2023.
Spice-2000 Bombs
The Indian Air Force is in the process of equipping its Su-30MKI with Israeli SPICE-2000 laser-guided bombs. SPICE, manufactured by the Israeli defence technology company Rafael, is short for 'Smart, Precise-Impact and Cost-Effective'. Currently, only Mirage-2000 of IAF is equipped with these bombs. It was SPICE-2000 that reduced Pakistani terror camps into rubbles in Balakot.
After the Balakot success, India signed a deal of Rs 300 crore with Israel to buy over 100 more SPICE bombs under emergency provisions. Now the IAF is going to acquire the bunker buster or the building destroyer version with Mark 84 warhead which can decimate targeted buildings and will be a nightmare to terrorist camps near the border.
Tapas-BH-201 – A combat drones
Whether it's Afghanistan, Iraq, Syria or Ukraine, every modern war has shown that remotely used weapons systems are the need of the hour. Though India has not felt the need for its mass use, it is still staying up to date with the development of a large inventory of combat and non-combat drones.
Tapas-BH-201 – a combat drone, is developed by the Bengaluru-based Aeronautical Development Establishment. The agency, which is under the DRDO, began developing the medium-altitude long-endurance drones. These drones have a proven capacity to fly at an altitude of 28,000ft for whooping 18 hours.
A total of 76 Tapas drones will be inducted into the armed forces. Our Army will be getting 60 of them, the Air Force will get 12 drones and the Navy will procure four. The project will be completed by 2023.
After the procurement, India will be able to overcome geographical and climatic hindrances and hit deep into the enemy territory. It will ensure that India will decimate its enemy without incurring any human liability. Further, the combat drone will be a game-changer in the modern battlefield as the future of war will be decided by the capacity of a drone.
AEW&CS (Airborne Early Warning and Control System)
The AEW&CS, also known as NETRA, was used by the Indian air force during the Balakot air strike in 2019. After the successful completion of the operation, IAF had asked for more such airborne systems.
AEW&CS is described as an 'Eye in the Sky'. It is basically an aircraft fitted with sophisticated radar. It can carry out surveillance at about 400 km range under all-weather situations and lock onto 60 targets simultaneously
These platforms provide on-board command & control and 'early warning' which assist the Indian Air Force (IAF) in achieving effective air space dominance in the least possible time.
Induction of these aircraft will greatly enhance both the Air defence and offensive capabilities of the IAF. Moreover, it will help keep an eye not only on border areas but also on reconnaissance missions in the Indian Ocean Region.
Aircraft Carrier – INS Vikrant
Taking a great leap forward in the direction of indigenous defence technology, India has now developed its first indigenous aircraft carrier, INS (Indian Naval Ship) Vikrant.
It is pertinent to note that in 1999, the Atal Bihari government authorised the development & construction of an indigenous aircraft carrier under the Project 71 Air Defence Ship (ADS). After waiting for 23 years, the nation will finally induct its first indigenous aircraft carrier.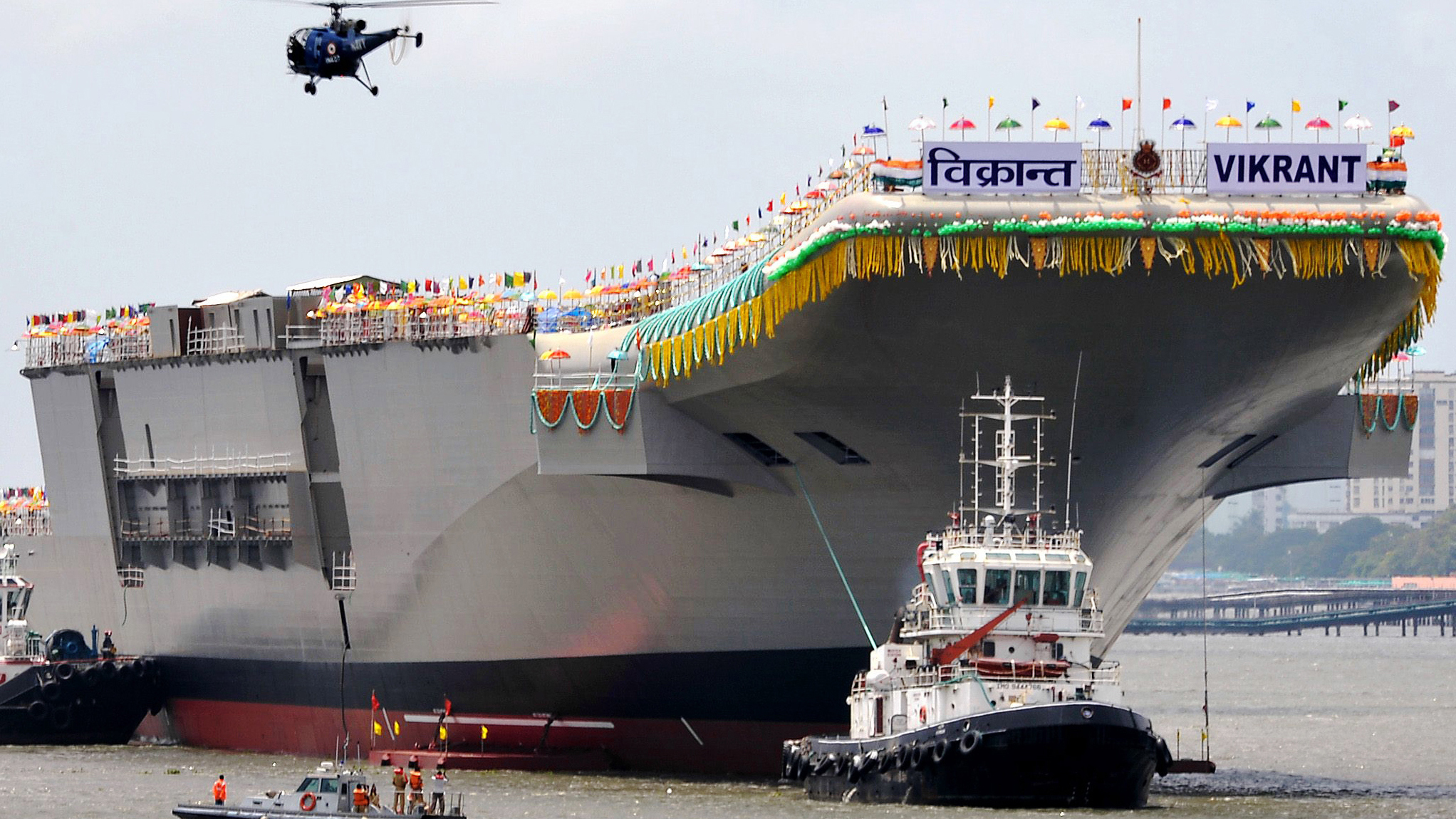 An aircraft carrier is like a moving air defence system equipped with a full-length flight deck capable of carrying, arming, deploying & recovering aircraft. It gives an option to launch an airstrike from anywhere in the waters. Further, it gives a second-strike capability to the Navy in case runways are being destroyed by enemy forces during a war. India's first aircraft carrier will be commissioned on Independence Day in August this year.
Tejas Light Combat Aircraft
In February 2021, the Defence Ministry signed a 48,000-crore deal with HAL to supply 83 LCA-Mk1A to the IAF. It includes 73 LCA Tejas Mk-1A fighter aircraft and 10 LCA Mk-1 trainer aircraft at the cost of 45,696 crores along with the design and development of infrastructure sanctions worth 1,202 crores.
The MK-1A will have over 40 modifications over the MK1 variant. These include some major ones like a new Electronic Warfare system, Advanced Electronically Scanning Array (AESA) radar, Beyond Visual Range (BVR) missiles and network warfare systems including Software Defined Radio (SDR). As per the contract, HAL has to deliver the first three MK1A aircraft to IAF in 2024. After 2024, it will deliver 16 aircraft per year for the next five years.
The first IOC (Initial Operation Clearance) fighter aircraft was delivered in 2016 and the first LCA squadron No. 45 "Flying Daggers" in the IAF was formed in July 2016 with two aircraft. The first squadron is now complete and the second LCA squadron No. 18 'Flying Bullets' was operationalised in May 2020. LCA is expected to fulfil the required 42-squadron strength of Combat Aircrafts in the near future.
AH-64E Apache Attack Helicopter
AH-64E helicopters, manufactured by Boeing, were part of a multi-billion-dollar deal struck with the US government in 2015 and were inducted in a function at the Pathankot Air Station in 2019.
It is an all-weather capable, easily maintainable, high agile attack helicopter. It also has high survivability against battle damage. It can carry out precision attacks at standoff ranges and operate in hostile airspace with threats from the ground. Further, it transmits and receives battlefield pictures through data up linking and networking.
Working on the principles of fire and forget, it includes anti-tank guided missiles, air to air missiles, and rockets. These weapons prove the versatility of helicopters in network-centric aerial warfare. It carries fire control radar, which has a 360° coverage and a nose-mounted sensor suite for target acquisition and night vision systems.
Moreover, the joint venture between Boeing and TATA is going to be a big boon for India. Tata Boeing Aerospace Limited has been producing aero-structure for the Apache helicopters for both the US Army and international customers. The collaboration of TATA & Boeing will provide a great experience to TATA and in future, the company can independently manufacture such attack helicopters.
Chinook
IAF had signed a contract with Boeing in September 2015 for 15 Chinook helicopters. Four years later, they were finally inducted in 2019.
The Boeing CH-47 Chinook is an American twin-engine, tandem-rotor, heavy-lift helicopter. It was developed by the American rotorcraft company Vertol and manufactured by Boeing Vertol (later known as Boeing Rotorcraft Systems).
The Chinooks can carry goods and cargo of up to 9.6 tonnes each. The helicopter can also offer support during disaster relief, medical evacuation, search and rescue missions, aircraft recovery and parachute drops. Currently, it has been deployed in the Ladakh region to provide logistical support to the Indian army
Akash Prime Missile System
Akash is India's first indigenously produced medium-range Surface-to-Air missile defence system that can engage multiple targets from multiple directions. Moreover, it can be launched from mobile platforms like battle tanks or wheeled trucks. It has a nearly 90% kill probability.
According to reports, an updated version of the Akash Missile, two new regiments of the Akash Prime Air Defence missile system, are supposed to be inducted by the Indian Army.
In comparison to the existing Akash system, it is equipped with an indigenous active RF (Radio Frequency) seeker for improved accuracy, which makes sure that the target at which the missile is fired is hit. Other improvements like ensuring reliable performance under a low-temperature environment at higher altitudes were also incorporated in Akash Prime.
It is unique in the way that it can simultaneously engage multiple targets in group mode or autonomous mode. It has built-in Electronic Counter-Counter Measures (ECCM) features, which means that it has mechanisms onboard that can counter the electronic systems that deceive the detection systems.
The missile is supported by the indigenously developed radar called 'Rajendra'. It can engage targets at a speed 2.5 times more than the speed of sound and can detect and destroy targets flying at low, medium and high altitudes. The missile is reportedly cheaper and more accurate than US Patriot missiles due to its solid-fuel technology and high-tech radars.
It is always said that a good defence is a good offence. After adding both defensive as well as offensive strike capable weapons, now India looks ready to face any misadventure of its wicked neighbours. With the Balakot airstrike and surgical strike deep in Pakistan occupied Kashmir, India's offensive capability proved to be a deterrent against enemies. The enhanced capability with the help of the aforementioned weapons is going to add insult to injury to our enemies.