KTM is set to launch electric versions of its Duke bike.
Soon, Bajaj Auto is expected to start producing E-Dukes in its Pune manufacturing unit.
Young labour force, huge consumer base and cordial business environment make India a favourable destination for investors.
Recently, India refused to accept Elon Musk's demand for not following Make in India guidelines. The opposition may bemoan it, but the truth is that many other multinational giants are waiting for an opportunity to start their production in India. KTM is one of them as they are set to manufacture their E-bikes in India.
E-Duke to be launched by KTM
KTM has unveiled its plans to develop a greener and electric version of its highly popular Duke naked streetfighter. The Austrian bike company will be collaborating with India's Bajaj Auto International Holdings BV, the co-owner of the brand for the production of a 48-volt electric two-wheeler.
According to a report by Times Now, the E-Duke will be powered by a 10kW motor. The capacity of the battery pack is expected to be around 5.5kWh. The battery pack will be non-removable. It will be the biggest battery pack available in the market as other vehicles operating in the segment have battery packs in the range of 4.8kWh and 3.97kWh. Reports also indicate that with a single charge, E-Duke will be able to cover a distance of around 100 Km.
Read more: How a designer at Volkswagen left his thriving career, came back to India and delivered India's first performance-oriented electric bike
E-Dukes will be made in India
By all available details, it seems that these E-Dukes will be manufactured in India. Though KTM is primarily owned by Austria based Pierer Mobility AG, India's Bajaj Auto International Holdings BV is close to holding a majority stake in the company. Currently, Bajaj holds 47.99 per cent of the total shares of KTM.
Read more: TVS further boosts EV revolution, acquires a major stake in Swiss E-Mobility Group
In December, last year, Bajaj had announced its plans to set up a new manufacturing unit with the aim of producing E-vehicles. The unit is being established in Akurdi, Pune and is expected to start its production by June this year.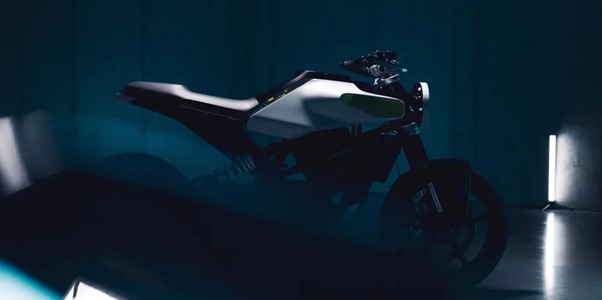 Pune Unit will manufacture the bike
A total of Rs 300 crore has been invested in the manufacturing unit based in Pune. It will yield a total of 5,00,000 electric bikes per year. These bikes will be available for both domestic consumption as well as exports.
Up until now, Bajaj has been manufacturing various models of Duke in the same area as the new unit. Currently, it manufactures 200, 250 and 390 Duke models in Pune. Except for Duke 250, which is exported only in Asia, the other two models are constantly being exported to European countries and North America.
Read more: What is stopping Indian bike manufacturers to invest in their R&D and produce international level motorcycles?
India's push towards E-mobility
Modi Government has given various incentives to produce electric vehicles in the country. The inclusion of a PLI scheme worth Rs 26,000 crore, combined with existing schemes like FAME, multiple state subsidies, and the ACC scheme provides a direct financial incentive for the brands and an indirect one in the form of investments that such a scheme is likely to invite. According to the government, it expects the PLI scheme to bring in investments of Rs 42,500 crore.
Read more: World Bank in awe of India's PLI scheme as the nation looks all set to become the world's fastest-growing economy
India is becoming one of the most favoured nations by industries. Not only does it provide a young and active labour force, but it also has a huge consumer base for companies to cater to. KTM's e-bike initiative in India is just one of those moments which reflects India's promising aspects.