Learning is no more the same difficult task that it used to be. Let's speak of the area where the problem starts- mathematics. As school students, all of us encountered a brain-twisting mathematics problem. Some of us even had nightmares and bad dreams of failing a mathematics test. Isn't it? But with tons of Indian e-tutors, and edutech startups offering easy explanations on online platforms, mathematics is no longer the nightmare that it used to be.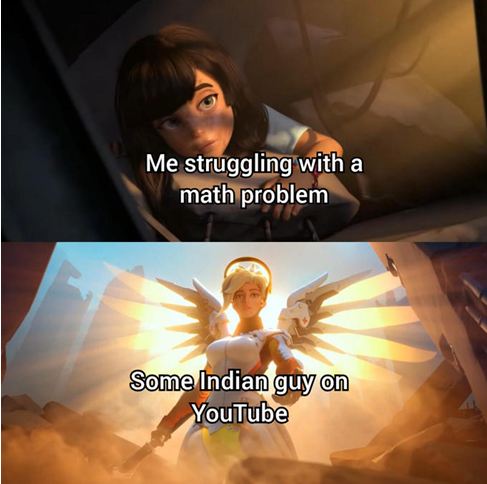 And why just mathematics? Indian e-tutors seem to have an explanation for almost everything that you find in your textbooks, school courses or competitive examinations. To be very honest, Indian edutech platforms are transforming the way the world learns and studies. So, we are not surprised by how the brilliance of Indian e-tutors is becoming a meme trend.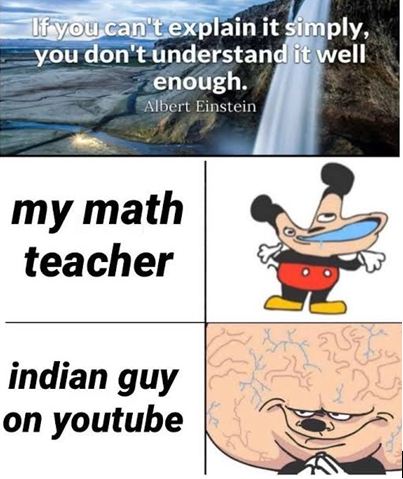 How big are the Indian edutech platforms?
Well, big. The revolution in the Indian ed-tech sector has created some gigantic organisations in the sector. 
Ed-tech platform Adda247 on Thursday announced that it has acquired UPSC-centric platform StudyIQ for a whopping $20 million in a cash and stock deal. A statement by the ed-tech platform stated, "By acquiring it, Adda247's will be able to strengthen its position in the UPSC segment, which has one of the highest ARPUs (average revenue per user) in the test preparation segment."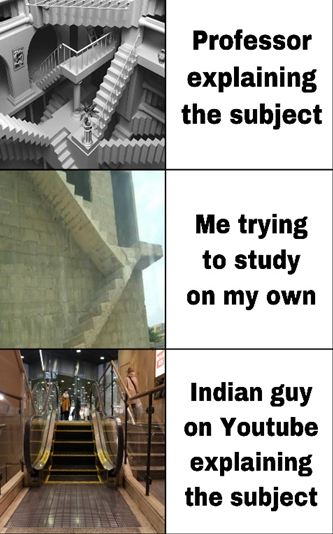 Adda247 founder and CEO Anil Nagar said, "The acquisition of StudyIQ adds strategic value to Adda247's offering in the UPSC and state PSC segment. StudyIQ students will invariably figure among top-10 rankers in most of the state PSC exams. We will get a huge leverage of their strength in the segment and the brand they have created over the years."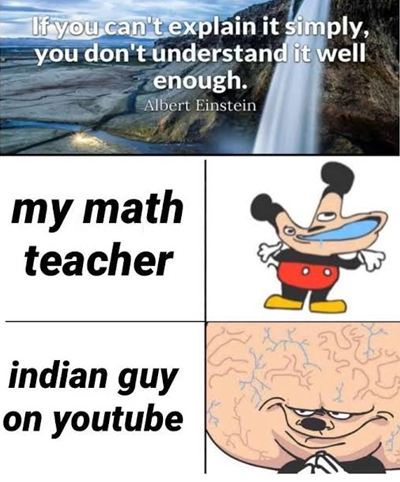 The big takeaway is that big edutech platforms have hit values running into millions of Dollars. And the biggest of them now have enough resources to put in millions of Dollars to acquire other platforms. The edutech sector took off in a big way over the past decade and has become a huge market in a matter of fewer than ten years. 
Edutech sector growing at a breakneck speed:
The success story of the Indian edutech sector is simply unbelievable. In 2016, the Indian edutech sector had a market value of US$ 247 million in 2016 with a paid user base of 1.57 million. However, India's edutech market has grown rapidly since then. It is expected to be worth over $3.5 billion by 2022, and grow almost five times from $735 million in market value in 2019.
India has a huge edutech platform base. Out of 1,400 ed-tech companies in the world, India accounts for the second-highest number at 327 such companies. 
The COVID-19 Pandemic has further driven the growth of such platforms. As students across the country couldn't travel during the Pandemic to metro cities, they found ed-tech platforms and e-tutors to be an effective alternative to offline coaching centres. 
Moreover, many students who were free due to the Pandemic found it a good option to acquire some handy skills in their free time. This is what explains unprecedented growth in the ed-tech sector after 2019. 
What makes India's edutech sector a resilient industry?
India has one of the most competitive school-level education systems, a broad range of graduate-level competitive examinations and a variety of government job competitive examinations. The level of competition is just unbelievable. About 9,70,000 candidates applied for the Union Public Services Commission (UPSC) Civil Services Examination (CSE) 2021 Prelims. And this is just one examination that we are talking about.
Yet, the Indian ed-tech platforms are targeting the global market too. True, the competitive education system does take a toll on the students, but it also creates some of the sharpest minds and hardworking people across the world. This is how the Indian diaspora grew rapidly in Europe and the US. Indians always had an edge over local workers in Western economies, due to their ability to work harder. 
The western world too is intrigued by the superior academic skills of Indian e-tutors. As per a 2015 BBC report, a North London school had outsourced the services of tutors in India's Punjab through one-to-one computer sessions with primary-level schoolchildren. 
The Indian tutors charged around seven pounds per hour (around Rs. 700 today) for their services. The British pupils found it to be more convenient and a fun exercise. The Indian e-tutors were able to offer a cost-effective service of a high standard to the North London school. 
The talent and skills of Indian teachers were always well-recognised. The ed-tech platforms have just offered a brilliant medium to tap into their services in the global market. And therefore, the Indian edutech revolution is changing how the world learns.